City centre retail therapy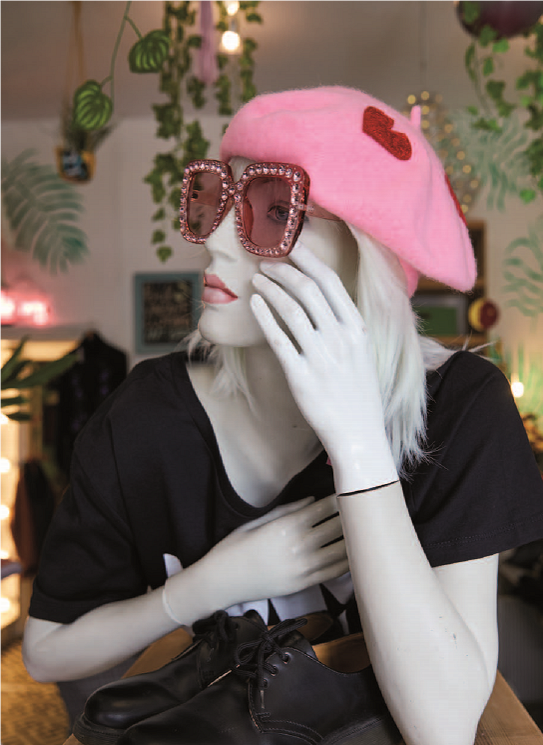 SHOPPING IN SHEFFIELD
It's easy to shop independent in Sheffield city centre. You'll find indie shops dedicated to books, plants, unusual gifts and records. Others where local makers show off their wares. And, in the Devonshire Quarter, a cluster of designer boutiques and vintage shops that create a hub of student life. That's not to say the city doesn't do high street, though – big names and national treasures, including Marks and Spencer, Hotel Chocolat, Primark, JD Sports, Lush and Paperchase, can be found down Fargate and on The Moor. Add to all that a fabulous market filled with fresh produce, and you'll want to grab your purse and go shopping in no time!
WHERE TO SHOP - INDEPENDENT STORES
All Good Stuff
This gallery shop at Butcher Works sells a range of arts and crafts, from pottery to jewellery, made by local artists and makers at reasonable prices.
72 Arundel Street www.agsallgoodstuff.com/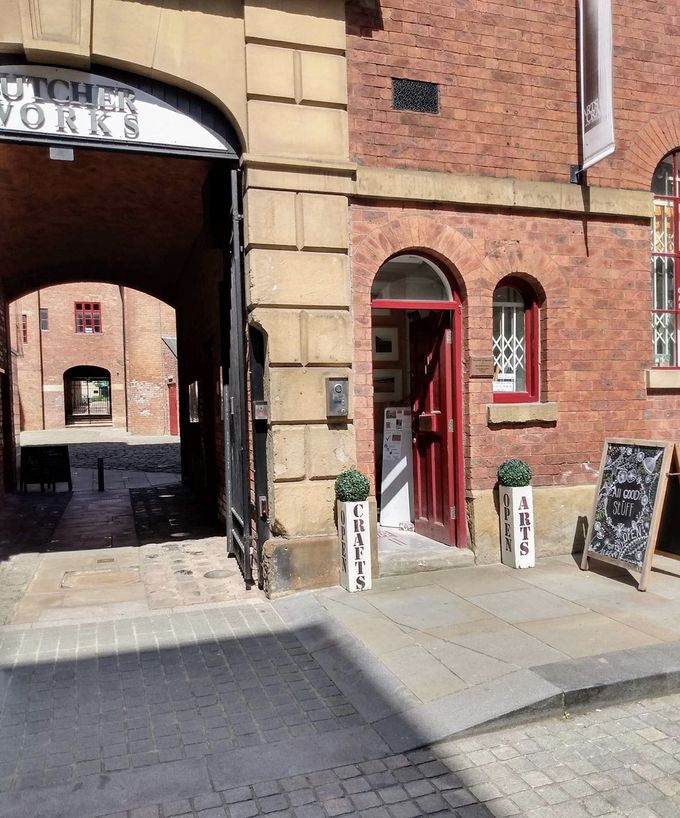 Andaa at Home
Whether you're a catering professional or a passionate home cook who appreciates quality, Andaa has everything you could want. Their extensive range of high quality products includes baking, cookware, cutlery, kitchenware, knives, tableware and textiles – as well as some great gift ideas. You'll find all the top brands and eco-friendly products. As an independent you can expect a truly personal service, a guaranteed smile when you walk through the door, and expert staff who will take the time to help you find exactly what you need.
Chapel Walk, Sheffield City Centre www.andaahome.com
Alternative Store, The 
The Alternative Store has been supplying streetwear to Sheffield for more than twenty five years. They sell top quality, modern street fashion hand-picked from a combination of the best homegrown UK brands and American brands, including SABBC and Test Your Strength, Rebel8, Crooks & Castles and 10 Deep.
121 Devonshire Street www.thealternativestore.net
Atkinsons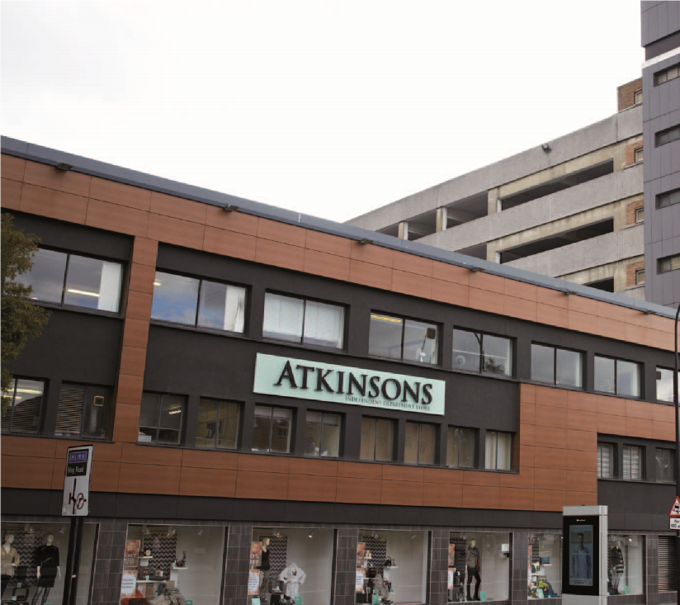 Dating way back to 1872, Atkinsons is Sheffield's oldest independent department store – in fact, it's now Sheffield's only independent department store. The family-run shop and its cafes are as popular as ever, with its friendly service, expertise and discount card keeping its discerning customers loyal – and winning over new ones, even after all these years.
78-82 The Moor www.atkinsonsofsheffield.co.uk
Balance
Considered to be one of Sheffield's best head shops, selling a variety of smoking apparatus and oil gears, Balance also sells homeware, posters, throws and clothing.
156 Devonshire Street www.lifeisbalance.co.uk
Bear Tree Records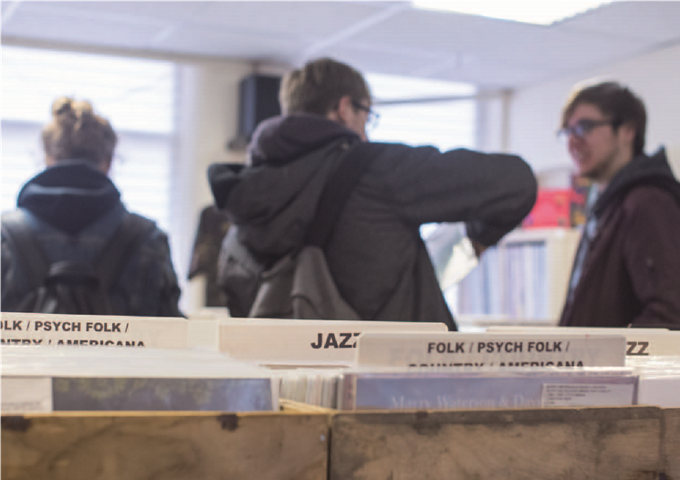 Bear Tree Records holds an extensive and carefully-picked collection of both new and used vinyl of all genres, ranging from jazz to punk to techno. With a description by the owner on every record, this record shop offers an intimate shopping experience quite unlike any other.
Forum Shopping Centre, Devonshire Street www.beartreerecords.com
Birds Yard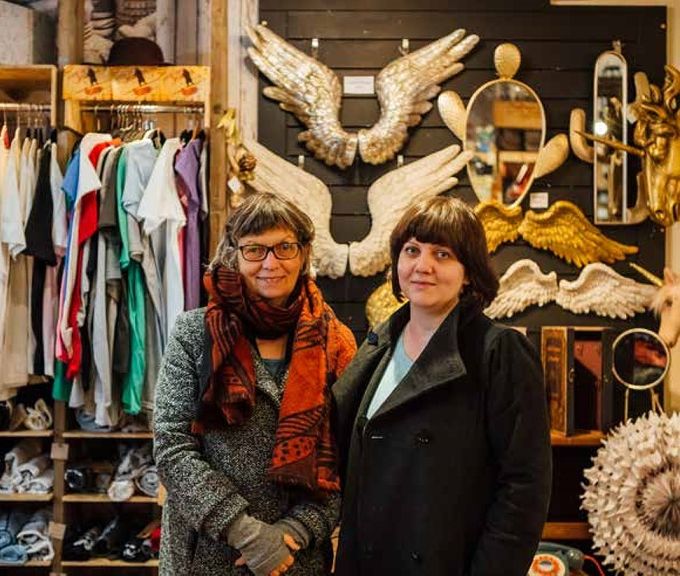 An Aladdin's cave of the weird, wonderful and fabulous, you have to see Birds Yard to believe it. The multi-award winning store prides itself on showing the best of local and global talent – and the perfect place to start if you're buying gifts or treating yourself to something a little bit special. You could spend a whole afternoon there discovering all the unique items in their collection. From kooky lighting and homeware to art, clothing and jewellery, you'll be amazed by what you'll find at Bird's Yard – where else could you find a unicorn wall trophy, a knitted cactus or bust of a rhino in officer's uniform? The store is also a showcase for many of Sheffield's creative designers, illustrators and craft community – all handpicked by the owner to maintain the shop's unique style.
Chapel Walk, www.birdsyard.co.uk
Boo Wax Records
Boo Wax is a crate diggers dream – and a great place to hang out for a few hours, listen to some tunes and chat to fellow vinyl junkies and DJs. From rare second hand classics and brand new bangers and loads you won't find anywhere else in Sheffield. Hip hop, funk, soul, reggae, house, techno, drum & bass, dubstep, grime and more – with new records out every day.
158 Devonshire Street, instagram.com/boo_wax
Browns Family Jewellers
Browns Family Jewellers place honesty and integrity at the heart of their business. With over twenty years experience and a wealth of knowledge, they specialise in vintage, antique and new jewellery for men and women. You'll find a beautiful range of jewellery, including engagement and wedding rings, and service with a personal touch.
107 Pinstone Street, www.brownsfamilyjewellers.co.uk
CollardManson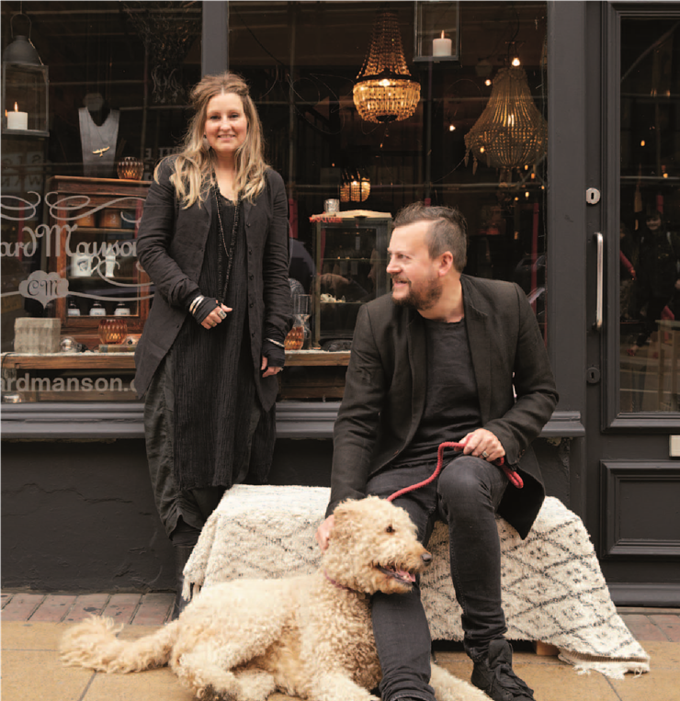 CollardManson is like nowhere else in Sheffield – or anywhere. Its unique collection of clothing, gifts, jewellery, bags, homeware and curiosities make it completely unique – and the amazing store interior adds to the whole shopping experience. Among the collection you'll find plenty of CollardManson's own label clothes as well as choice pieces from Wolf and Moon, Goti, Rundholz, WDTS, Thom Krom and Mes Demoiselles. CollardManson create and curate – and only sell things they like, referencing trends but not necessarily following them. Their theory is, if you like the store's clothes, you'll probably like the store's homeware and everything else they sell – it all feels connected and carefully put together. There's no wonder the Devonshire Street store attracts people from all over the country, making it a real destination for those looking for something a bit different.
123-125 Devonshire Street, www.collardmanson.co.uk
Dr Martens
Dr. Martens have been worn by workers, rebels, non-conformists and free thinkers for over five decades – and their Chapel Walk store is the perfect place to browse the range and find a unique collection you won't find anywhere else in the city. As soon as you walk in you'll be greeted by their friendly team, who live and breathe the world famous brand – and have the expert knowledge you need to find exactly what you're looking for, from the everyday classics to something altogether more glittery or unusual. Choose from men's, women's, unisex and kids' shoes and boots – they've even got an extensive vegan collection. And for true fans of this iconic brand, you can also pick up t-shirts, bags, belts and socks. Shop in store and online - plus students can enjoy 10% off.
Chapel Walk, www.drmartens.com
Freshmans Boutique
Filled with vintage gems, Freshmans Boutique is the longstanding destination for men's and women's vintage in Sheffield.
6-8 Carver Street, www.freshmans.co.uk
Follow Your Dreams Tattoo
The longest-running studio in this part of town, FYD Tattoo is home to the talents of local legends Tacho Franch, Billy Sleight and David Barry – as well as a host of international guest artists.
Forum Shopping Centre, Devonshire Street, www.fydtattoo.com
Green + Benz
If you're looking for a truly special piece of jewellery, Green + Benz should be at the very top of your list. As soon as you walk in you're met with a welcoming smile – and you instantly know you're in safe hands. Green + Benz prides itself on exceptional customer service – and being independent, will take extra time to get to know you and understand exactly what you want. But it's the knowledge and experience of Green + Benz's staff that really sets them apart. Owner Helen Dimmick is a certified diamond grader and members of the sales team have degrees in jewellery making, plus regular training means you'll always get the best advice. And not just about jewellery either – staff will even given advice on the best way to pop the question. It has a huge range of contemporary jewellery – including exclusive collections from German, Swiss and British designers who have specifically chosen Green + Benz to stock their items. Or if you want something unique, it can create anything you want in its Chesterfield workshop. It makes sense to book a consultation if you've got something special in mind.
 71 Division Street, www.greenandbenz.com
H.L. Brown
Founded in 1861 by Harris Brown, this jewellers has stood the test of time to become one of Yorkshire's leading jewellery specialists. The family-run, independent business offers a stunning range of gold and silver jewellery, watches and clocks, and also stocks a magnificent selection of gem, antique and period pieces. Knowledgeable staff are always on hand to provide sound advice and to assist with valuations, refurbishments, repairs and servicing. The shop is also renowned for its beautiful diamond collection, if you're looking for something that sparkles.
2 Barker's Pool, www.hl-brown.co.uk
Honkytonks Barbershop
A traditional barbers, specialising in periodic hair styles, straight blade services and beard trims – courtesy of Master Barber Harry Myers and Brendan Frances.
Forum Shopping Centre, Devonshire Street, www.honkytonksbarbers.com
Hop Hideout
Hop Hideout is a specialist craft beer and cider shop featuring over 200 beers, a hand-picked selection of ciders and natural, organic and skin-contact wines. Their award-winning approach to retail is dedicated to showcasing greatness from Yorkshire and beyond.
Castle House (Kommune), www.hophideout.co.uk
La Biblioteka
Nomadic independent print purveyors La Biblioteka settled into no. 70 in 2016, with funding from the Renew Sheffield project. The shop fills a gap in the market for unique and creative magazines that you'd struggle to find anywhere else in the city. It's also a great place to pick up holiday inspiration, stocking a great selection of alternative and independent travel guides to cities near and far.
Castle House (Kommune), www.labiblioteka.co
Melody Couture
Melody Couture has been in business for over 30 years, dressing bright young things in the latest looks at affordable prices.
64 The Moor, www.melodycouture.co.uk
Michael Spencer Jewellers
These artisans have over 40 years of experience crafting and repairing bespoke jewellery, with design and trade all taking place in their workshop in the centre of town.
Unit 6, Craft Workshops, Orchard Square, www.michaelspencerjewellers.co.uk
Moonko
There's something special and charming about Moonko – it has a lovely, relaxed atmosphere and a style all of its own. This award-winning, independent shop specialises in plants, jewellery and gifts – but there's much more to it if you delve a little deeper. It dries all its own flowers and makes its own flowerpots – in fact, everything it stocks is either made by staff or by its carefullyselected bank of designers – who are all on first name terms. Owner Deborah has a clear vision for the store – in terms of both products and its mission. Everything she sells is sustainable and ethical – and Deborah is passionate about giving back to the community, supporting local charities, mentoring aspiring business owners and holding workshops on a host of crafts.
 89 Division Street, www.moonko.co.uk
Moor Market
With around 90 independent businesses, Sheffield's Moor Market has the biggest collection of indie retailers under one roof in the region, and it's at the heart of new developments in The Moor shopping district. So think local and give its stalls a go next time you're shopping in the city centre – whether its fresh fruit and veg, meat and fish, local beer and coffee, fabric, jewellery and makeup, or toys for your pet, the market traders will sort you out. You'll also find flavours from around the world while you're there; take your pick from Chinese won ton, Portuguese tarts, Greek olives, indulgent burgers, Thai treats, a traditional British cottage pie, and much more.
77 The Moor, www.sheffieldmarkets.com
Naked Ape
Specialising in quality outdoor wear for climbing, running, skiing, snowboarding and fitness, Naked Ape is also an official stockist of Vibram five finger shoes, Patagonia outdoor clothing, and Carhartt workwear.
190 Norfolk Street www.nakedape.uk.com
Natural Bed Company
The Natural Bed Company are creators of solid wooden beds, futon sofa beds and bedside tables, all expertly crafted from high quality, sustainable materials. They also stock a range of beautiful home essentials - from luxury towels and candles, to slippers and bedding, they have everything to make life that little bit more comfortable.
123-125 Fitzwilliam Street, www.naturalbedcompany.co.uk
Niiice
A newly opened lifestyle store, selling clothes, caps, pins and cool stuff sourced from up and coming brands and designers in US, France, Canada, Spain and right here in Sheffield.
Forum Shopping Centre, Devonshire Street, www.facebook.com/niiicesheffield
Owl & the Pussycat Piercing, The
With more than 12 years' experience in the industry, The Owl & the Pussycat specialise in surface piercings and microdermals – and stock a wide of body jewellery and aftercare products. The team are a super friendly bunch, so pop in and say hello. Tel: 0114 275 0719, www.theowlandthepussycatpiercing.com
Phone-Geeks
Phone, laptop and tablet repairs, plus a huge range of phone covers and accessories – all with expert knowhow and a friendly smile.
Forum Shopping Centre, Devonshire Street, www.phones4all.co.uk
Plantology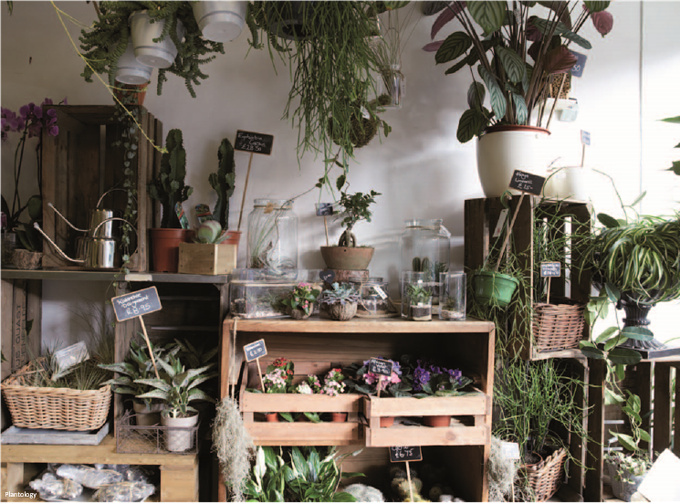 A little oasis in the heart of Sheffield city centre, Plantology has been a big part of Division Street's appeal since they moved here more than 19 years ago. You're lured in by the stunning window displays and immediately hit with the fragrance of hundreds of flowers. A real delight for the senses. It doesn't take many minutes of browsing their flowers, plants and botanically-inspired gifts to realise Plantology offers something a little different to your usual high street florist. From gorgeous hand-crafted gift bouquets, beautiful wedding flowers and thoughtful floral tributes, to arrangements for offices, corporate events or photo shoots, you'll always get something unique and memorable. The staff clearly love what they do – and are extremely knowledgeable too. Every plant comes with expert advice on watering, light and position. And if you have any questions, Jill and her team are always more than happy to help.
70 Division Street,  www.plantologyflorist.co.uk
Russell's Bicycle Shed
Visitors can explore the city on two wheels as soon as they step off the train in Sheffield, thanks to Russell's Bicycle Shed. The bike shop is based just by the entrance to the station, and as well as selling and servicing bikes it also hires them out at decent day, overnight and week rates. The shop is just next door to the station's Cycle Hub, a secure bicycle lock-up, complete with changing rooms and accessible 24/7 with a key fob, which you can buy from Russell's. You'll also find free-to-use cycle stands on platform 6.
Sheffield Railway Station, Sheaf Street, www.russellsbicycleshed.co.uk
Sa-kis
A menswear shop in Sheffield's Devonshire Quarter, Sa-kis stocks the latest designer menswear garments, from Vivienne Westwood to Edwin, in its wide, multi-railed space. Its collection of streetwear clothing from both well-established and emerging brands makes Sa-kis a place which offers its shoppers original and authentic clothing unlike anything to be found on the high street. With a stock of t-shirts, tracksuits, shoes, jackets, shirts and jeans, there is something for everyone at this shop and it is certainly a number one destination among those who have an interest in men's fashion.
32-34 Division Street, www.sa-kis.com
Simmonite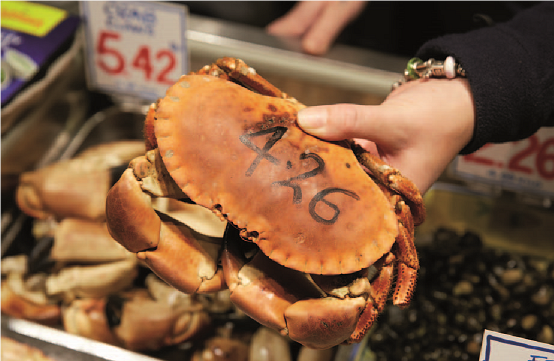 Simmonite is a fantastic butcher, fishmonger and delicatessen with friendly and accommodating staff. They really do have it all – whether you're after a lovely joint of lamb for your Sunday dinner or a sumptuous spread of shellfish for a special occasion, you're sure to find something to tickle your fancy.
11 Division Street 
Sinclairs
This independent retailer specialises in designer brand clothing, luggage and accessories, and features names such as Hugo Boss, Paul Smith, Michael Kors and Barbour. From hip flasks and Hunter wellies to totes and dog coats, if you're looking for a little slice of luxury then be sure to pay Sinclairs a visit.
266 Glossop Road, www.sinclairsonline.co.uk
Slugger Skate Store
The only skate shop in Sheffield – 10 years and still going strong. Pop in for a huge range of boards, clothes, caps and trainers – plus loads of free magazines.
Forum Shopping Centre, Devonshire Street, www.sluggerskatestore.co.uk
Stitch Express
Tucked away on Chapel Walk, Stitch Express carry out professional tailoring and clothing alterations. Their staff are highly skilled and experienced and can provide you with quality advice in a relaxed, comfortable environment.
36 Chapel Walk
Thou Art
Thou Art's friendly and professional service has seen them become one of the go-to studios for tattooing, body piercing and body modification. With skilled tattoo artists, a fantastic selection of jewellery and knowledgeable staff on-hand to offer helpful advice, you're sure to feel at ease in their spotless studio. Walk-ins welcome and appointments available.
Chapel Walk, www.facebook.com/thouarttattoo
Trade2Us
Trade2us enables customers to buy, sell and exchange a wide variety of products in the technology and entertainment arena. It offers a range of services like Buy Backs, Layaways and cash transfer services to name but a few.
33 High Street, www.trade2us.com
Vulgar
This amazing little store is a feast for the eyes, with interesting pieces of pop culture, stuffed animals and kooky artwork everywhere you look. But its clothes are what people come for. It's all about vintage designer, classic '80s-90s fashion and fun accessories, folky florals and denim, rare one-of-a-kind pattern prints, statement festival pieces and unique reworked fashion – giving vintage fabrics a brand new lease of life. Plus, you might even find the odd Versace, Gabbana, Gucci or Gaultier.
Owner Amber says they have something for customers of all ages, "Sometimes we get three generations of the same family in at once. The daughter shops in Savage Sister, the mum in vulgar, and the granny loves us both."
127-129 Devonshire Street, www.vulgarsheffield.com
Wargames Emporium
Stocks a wide range of products for all your gaming needs, ranging from GHQ to Essex Miniatures, Games Workshop to Peter Pig to name a few, also stockists of Osprey books, Miniature paints, Scenery and Dice. Plus a large range of R.P.G's from Dungeons & Dragons to Vampire the Masquerade, collectable card games & board games are also available.
Unit 8, Craft Workshop,Orchard Square, www.orchardsquare.co.uk/stores/wargames-emporium
Within Reason
Selling everything from candles to jewellery to dresses, this little gem on Devonshire Street is full to the brim with treasures and trinkets that are certain to catch one's eye. Whether you want to decorate your home or buy a gift for a loved one, Within Reason is the perfect shop for it.
144-146 Devonshire Street,  www.withinreason.co.uk
WHERE TO SHOP - HIGH STREET BRANDS
Sheffield City Centre has plenty of high street favourites including:
Aldi, St Mary's Gate
Amplifon, Pinstone Street
Ann Summers, The Moor
Argos, Angel Street (and also at Sainsburys, The Moor)
Aunty Anne's, The Moor
B & M Stores, Haymarket
Blacks Outdoor, The Moor
Blackwell Bookshop, Upper Hanover Street
Blue Banana, Pinstone Street (also opening a new store at Orchard Square soon!)
Body Shop, Orchard Square
Bodycare, The Moor
Boots, Fargate, The Moor and West Street
British Heart Foundation, Arundel Gate and The Moor
C.E.X, High Street
Cafe Nerro, The Moor and Fargate
Card Factory, Pinstone Street and the Moor
Claire's Accessories, The Moor
Clarks Shoes, Orchard Square
Cooperative Food, Broad Lane
Cooperative Food, Castle Street
Costa Coffee, Pinstone Street, Orchard Square and The Moor
Decathlon, Eyre Street
Deichmann Shoes, The Moor
DFS Furniture, Fornham Street
EE, Fargate
EE, The Moor
Entertainer, The, The Moor
Frozen Value / Jack Fulton's, The Moor
Frozen Value, Haymarket
Game, High Street (at Sports Direct)
Greggs, Fargate, The Moor
H & M, Fargate and The Moor
HMV, High Street
Holland & Barrett, Barkers Pool and The Moor
Hotel Chocolat, Fargate
Iceland Foods, The Moor
J D Sports, The Moor
Joules – see Atkinsons, The Moor
Lush, Fargate
Marks & Spencer, Fargate
Monki, Pinstone Street
New Look, The Moor
Next, The Moor
Nisbets, Furnival Gate
Perfume Shop, The, Fargate
Poundland, Angel Street
Poundland, Castle Square
Poundland, The Moor
Primark, The Moor
River Island, The Moor
Rolex - see H.L. Brown, Barkers Pool
Ryman, The Moor
Sainsburys, Arundel Gate
Sainsburys, Division Street
Sainsburys, High Street
Sainsburys, The Moor
Sainsburys, Upper Hanover Street
Sayers The Bakers, The Moor
Scrivens Opticians
Shoe Zone, The Moor
Skechers, The Moor
Specsavers, The Moor
Sportsdirect, High Street
Starbucks, Tudor Square and Fargate
Subway, Orchard Square, West Street and The Moor
Superdrug, Midland Station, Sheaf Street
Superdrug, Fargate
T K Maxx, Orchard Square
Tesco, Church Street
Tesco, Eyre Lane
Tesco, West Street
Three, Fargate
Vision Express, Fargate
Vodafone, Fargate
W H Smith, Fargate (and at the Midland Station)
Waterstones Booksellers, Orchard Square
Weekdays, Pinstone Street
Wickes Building Supplies, Bishop Street
Wilko, Haymarket
Works Stores, The, The Moor
Wren Kitches, Fornham Street
---
Did we miss anyone? Please let us know if you're aware of any great businesses we've missed and we'll add them to our guide! contact social@sheffieldcitycentre.com