Make yourself at home with our guide to this season's highlights from Sheffield city centre #SheffieldMakes #Easter.
Spring is just around the corner. The season always brings with it a great deal of hope, but this year even more so. Lockdown restrictions are due to start to ease soon and, if all goes well, the months ahead look set to be happier ones.
From 12 April it's likely that a lot of non-essential services will start to reopen, while indoor entertainment and attractions are pencilled in from 17 May onwards. In the meantime, though, there are wonderful ways to enjoy springtime and the Easter break safely with your support bubble or family.
This guide brings together Sheffield BID's pointers from our city centre's galleries, theatres, libraries and retailers, to help you share in the warmth of spring with those closest to you this year.
---
Do you have a Sheffield Children's University passport or want to join? Find out more in their Easter activities newsletter.
 Sheffield CU Passport Activity Newsletter - Easter 2021.pdf 
---
Family fun and culture
School's out from 2 to 16 April. Sheffield's calendar of events and activities has some great ideas for packing the holiday with family fun. The city's cultural venues are also offering all kinds of delights to take you through springtime – both at home or, looking ahead as lockdown eases, in person. Read on for a guide to events that will help you fill your longer days with inspiration, activity and enjoyment.
The Art of Handweaving with Enam Gbewonyo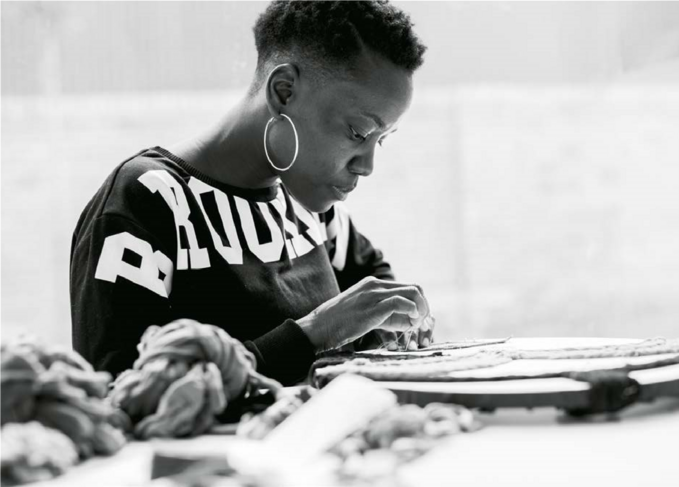 3 April, 12–2pm, free
Join Site Gallery online to learn the basics of how to weave, in this family-friendly workshop with artist Enam Gbewonyo. You'll get together with others over Zoom for a mindful session, involving story-sharing alongside crafting your own artwork for your home. The gallery says the workshop is suitable for ages 10+ and they encourage intergenerational collaboration. Materials can be provided. Register in advance sitegallery.org
Chatterbooks Children's Reading Group
7 April, 2–2:45pm, free
Hosted online by Sheffield Libraries, Chatterbooks is a fun-packed reading group for children aged 8 to 12. Bring along a book to share with the rest of the group in this interactive session. eventbrite.co.uk
Afternoon Talk: A Changing City – Then and Now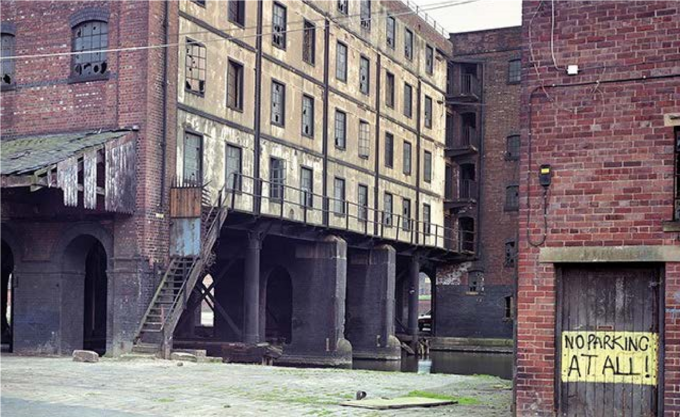 7 April, 4–5pm, free
Sheffield heritage champion Ron Clayton will take you on virtual journey through time, looking at the changing face of Sheffield and the factors that have driven these changes. Get to know the city known as 'the biggest village in England' a little better, and put your questions to Ron. Register in advance. eventbrite.co.uk
Reyt Relatable Reads Reading Group – The Curious Case of Maggie Macbeth
8 April, 1:30–2:30pm, free
Sheffield Libraries hosts a relaxing book group, focussed on books relatable to life in Sheffield and Yorkshire. This month's book is the Peak District-set drama The Curious Case of Maggie Macbeth, and you'll be joined by its author Stacey Murray. Everyone welcome. eventbrite.co.uk
Feel Good Art Club: Drawing Class
8 & 15 April, 6–7:30pm, £8
Artist Donna Brewins-Cooks leads a relaxed and friendly still life drawing class. Hosted online by Museums Sheffield, this workshop is aimed at helping you find stillness and calm while developing your skills. Everyone is welcome – from absolute beginners to experienced artists. All you need is a pencil or pen and paper, though you may wish to use charcoals, pastels or coloured pencils if you have them. eventbrite.co.uk
Football Reading Game
13 April, 2–3pm, free
The two joys of football and reading combine in this online game hosted by Sheffield Libraries with children's author Tom Palmer. Suitable for ages 7+. eventbrite.co.uk
ShAFF Online: Trevor Massiah: On & Off The Rocks
19 April, 8–9:30pm, free
Climber Trevor Massiah joins Sheffield Adventure Film Festival to talk about his three-decade career spent on the rocks. He'll also discuss how, as a person of colour, he has viewed climbing and how the climbing community has viewed him. eventbrite.co.uk
The Barrow Knight and the Thomas Bateman's Early Medieval Search for the Anglo-Saxons: Archaeology
21 April, 1–1:30pm, free
The next instalment in the Museums Sheffield Live series is a fascinating talk about Victorian-era archeologist Thomas Bateman. Bateman uncovered early medieval graves in the Peak District, with many of his findings now held in Weston Park Museum. Tune in on Facebook. facebook.com
Vegan Market
25 April, 10:30am–4pm, The Moor
Stalls selling a huge variety of vegan food, treats, products and cosmetics will take over the Moor for a showcase of ethical,
sustainable businesses. veganmarkets.co.uk
Sandi Toksvig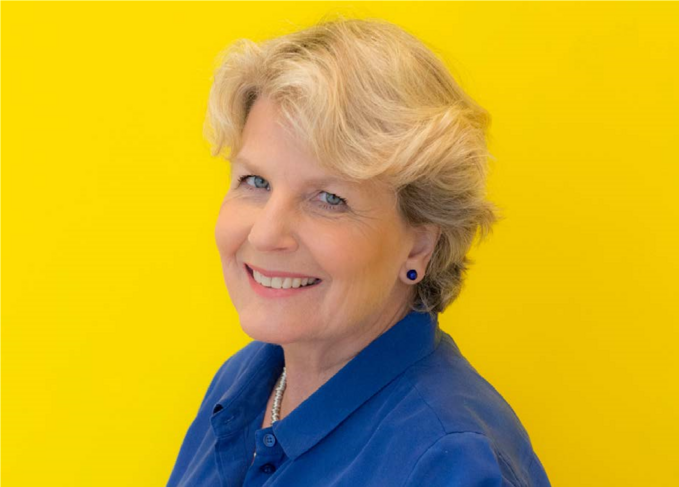 19 May, 7:30pm, Sheffield City Hall, £35.70
Comedian, actor, novelist and broadcaster Sandi Toksvig returns to town with her hilarious one-woman show, National Trevor. sheffieldcityhall.co.uk
Myra DuBois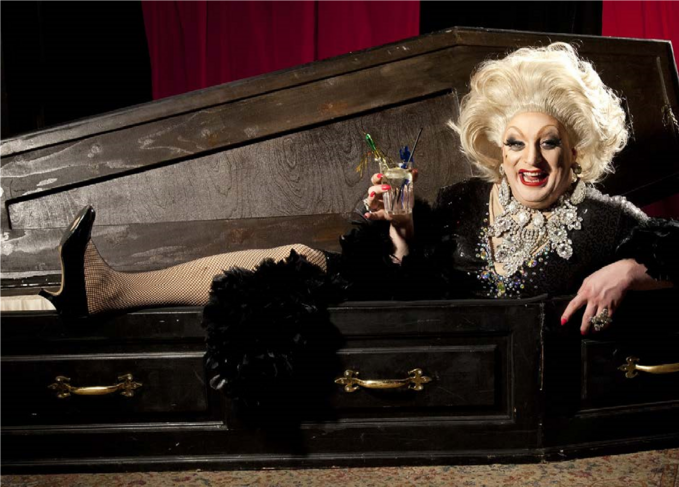 20 May, 7pm, Leadmill, £15
You may recognise this comedian and drag act from Britain's Got Talent. Join Myra – AKA 'the Siren from South Yorkshire' – for a raucous night as part of her Dead Funny tour. leadmill.co.uk
Van Morrison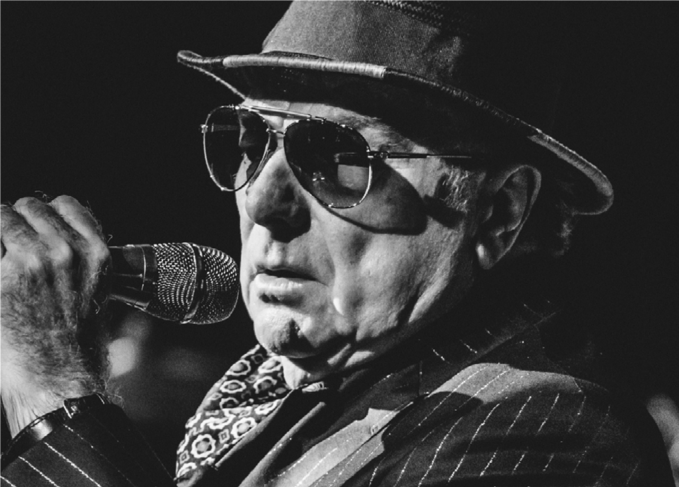 20 May, 7pm, Sheffield City Hall, £52.60–86.35
The legendary singer-songwriter takes to the stage with a mix of new material and songs from his back catalogue of over 40 albums. sheffieldcityhall.co.uk
Brearley Bear's Eggscellent Easter Activities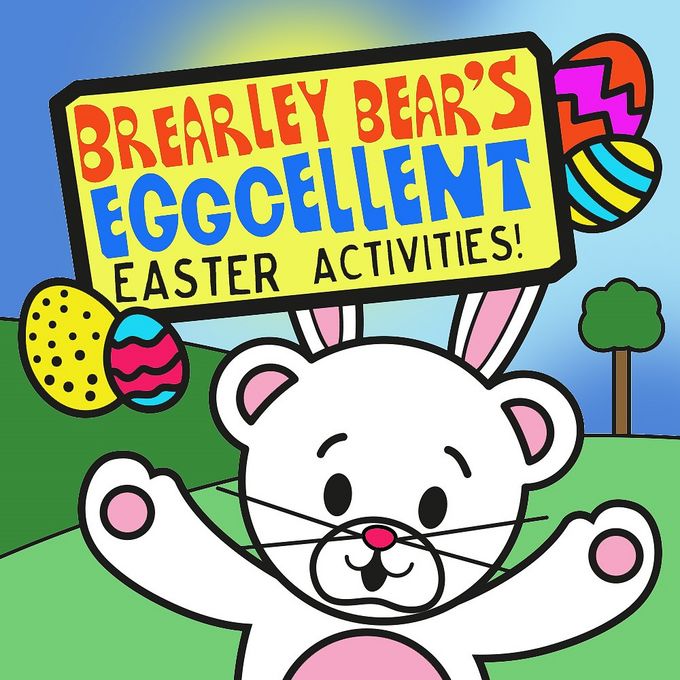 This year Brearley Bear has some eggscellent Easter activities perfect for entertaining the little ones at home during the Easter holidays.
Download and print our free activity sheets to help keep the youngsters entertained this Easter. Plus there's a fab 'colour the city' competition with a sweet treat for all entries and for the competition winner a £200 Sheffield City Centre Gift Card for the whole family to enjoy as our shops, cinemas, theatres, restaurants and cafes start to reopen. sheffieldcitycentre.com
Beer gardens and alfresco dining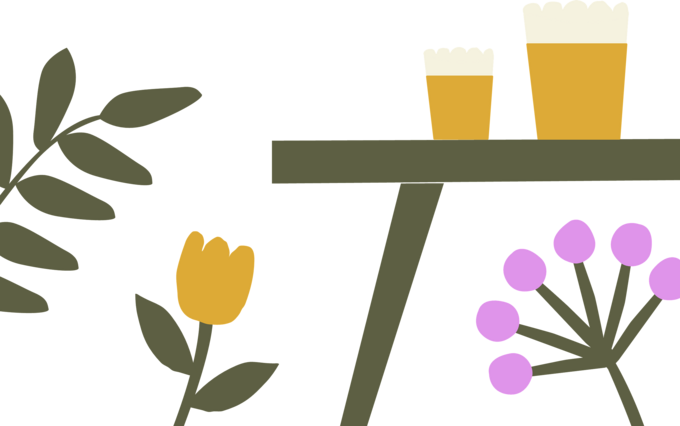 Spring weather is arriving, and so too are promises of outdoor food and drinks with family and friends. Unless the government's roadmap out of lockdown changes, from 12 April beer gardens will be able to reopen with certain safety measures in place. Read on for the city centre spots planning to serve outdoors.
Benjamin Huntsman
This Wetherspoon pub is all set to welcome people back to its garden, hidden away behind Cambridge Street. It'll be offering a slightly reduced food menu, and customers can order through the Wetherspoon app or at their table. No booking required. 12-18 Cambridge Street, S1 4HP jdwetherspoon.com
Cubana
From Friday 16 April to Sunday 16 May, you will be able to prebook for table service and enjoy a delicious mix of tapas and drinks on Cubana's outdoor terrace. Cubana will be open Friday-Sunday onlys until 11pm. Unit 4, Leopold Square, S1 2JG cubanatapasbar.co.uk
Ego Mediterranean Restaurant
Ego will be serving its freshly cooked Mediterranean cuisine including French, Spanish, Italian, Greek and Moroccan dishes from 12 April. Enjoy everything from chargrilled steaks, hanging kebabs, fresh fish and seafood, pizza, pasta and paella. Plus, we also have dedicated gluten free and vegan menus, afternoon tea and two children's menus so there's something for everyone. 88 Surrey Street, S1 2LH. Book in advance at egorestaurants.co.uk/restaurant-sheffield
Forum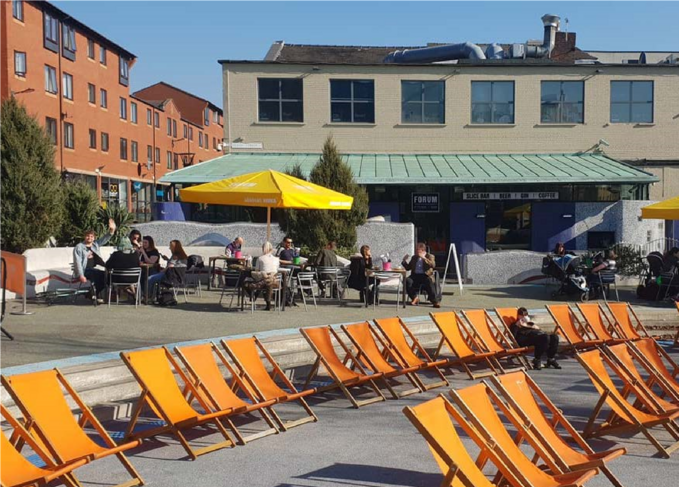 The Forum's terrace overlooking Devonshire Green is one of the most appealing outdoor drinking and dining spots in the city centre. They're taking bookings and will also have space for walk-ins. You can opt for a seat under the marquee if it's forecast rain. 129 Devonshire Street, S3 7SB forumsheffield.co.uk
The Head of Steam
The Head of Steam bar has annouced it will re-opening its doors on 12 April. More details on service times and bookings will be made soon! Check social media channels for details via website. 103-107 Norfolk Street, S1 2JE theheadofsteam.co.uk/bars/sheffield
The Leadmill
An icon of independent music in Sheffield, the Leadmill has been at the centre of the city's music scene for three decades. Constantly innovating during the Pandemic, this iconic venue is now operating The Leadmill Beer Garden from 12 April (5pm til 10pm Mon-Fri, 2pm till 10pm Saturdays and 2pm till 7pm Sundays). Operating on a first-come, first-served service with no bookings. Check Twitter (@leadmill) regularly for availability. Also weather dependent. 6 Leadmill Road, S1 4SE leadmill.co.uk
OHM Food Yard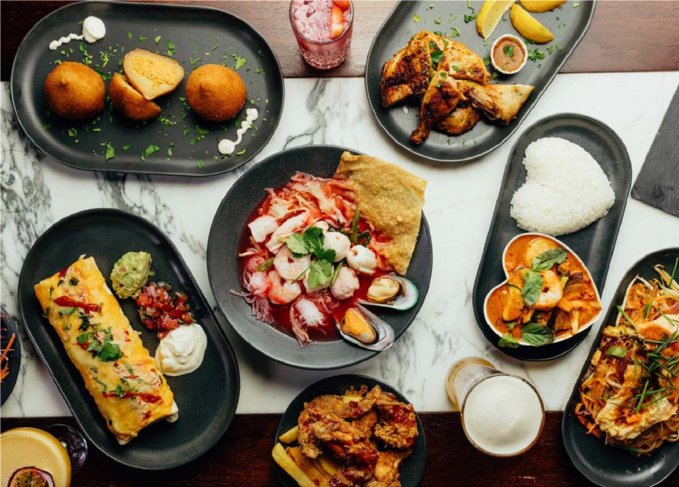 The collection of independent vendors at OHM covers Portuguese specialities, Thai curries, and NYC-style pizza. They're looking forward to welcoming visitors back and are taking advance bookings now. Unit 14, West One Plaza, 12 Fitzwilliam Street, S1 4JB ohmfoodyard.com
Piccolino
Piccolino proudly boasts an open kitchen, cocktail bar and large terrace featuring a fully retractable roof to ensure the ultimate alfresco experience rain or shine. Book online to eat outdoors from 12 April. 4 Milleninum Square, S1 2JJ  www.piccolinorestaurants.com
Pho Sheffield
Famous for its Vietnamese street food, Pho Sheffield will be open for outdoor dining from 12 April. No booking required. 6 Leopold Square, S1 2JG phocafe.co.uk
The Sheffield Tap
Located within the Grecian architecture of Sheffield Midland Railway Station and lovingly restored to its former glory, the Sheffield Tap offers 11 traditional hand pulls and 14 different keg beers, as well as a large selection of bottles and cans. Its on-site microbrewery "Tapped Brew Co." brews weekly and the latest freshest beer can be found on the bar. It will be opening its beer garden once again from 12 April and will not be operating a booking system. Sheffield Station, Sheaf Street S1 2PB sheffieldtap.com
The Sheffield Water Works Company
This Palazzo-style office building turned Wetherspoon pub will offer coffees, drinks and a slightly reduced food menu in its outside area. No booking required. 2-12 Division Street, S1 4GF jdwetherspoon.com
Slug and Lettuce
Days of cocktails in the sun with friends are on the horizon once again at this popular chain bar. Book in advance. 18 Holly Street, S1 2GT slugandlettuce.co.uk
Triple Point Brewery and Bar
Enjoy a cold beer, fresh from the onsite brewery at Triple Point. As well as their award-winning and very locally-made range of IPAs, pale ales and lagers, they'll also be serving Twisted Burgers in the garden. Book in advance. Some tables will also be available for walk-ins. 178 Shoreham Steet, S1 4SQ triplepointbrewing.co.uk
Turtle Bay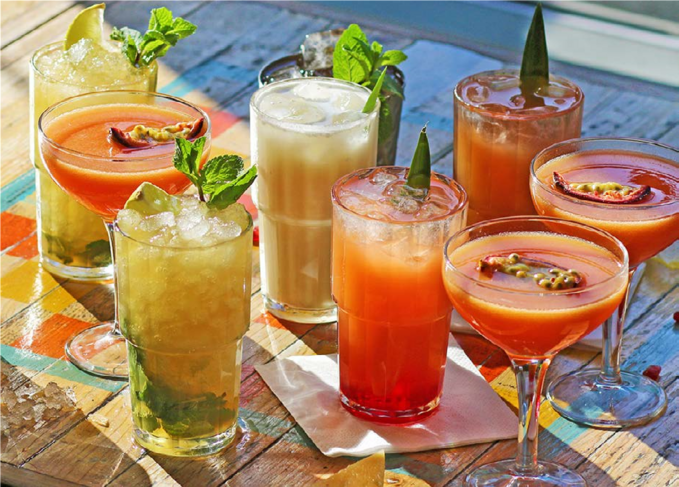 Get a taste of Caribbean paradise right in the heart of Sheffield. Turtle Bay's 'Beachfront' reopens from 12 April, serving up tropical-inspired cocktails and jerk-infused dishes outdoors. Meanwhile inside dining will be on the cards again from 17 May. Booking for both are open now. Holly Street, S1 2GT turtlebay.co.uk
Wagamama
The popular Japanese and Asian food-inspired noodle and katsu curry chain will be open for al fresco dining from 12 April.  Leopold Square, S1 2JG wagamama.com
Walkabout
From sparkling rosé to Jäger-bombs to alcohol-free cider – whatever your tipple, Walkabout will pour it. The Aussie-themed sports bar will be reopening its garden with advance bookings. Carver Street, S1 4FS walkaboutbars.co.uk
The Washington
The much-loved, music-loving, independently-spirited Washy is back. They've done up the beer garden with extra heaters and covered areas, plus tables ideally sized for the rule of six – making it a comfy spot for outdoor drinks with friendly faces no matter the weather. Book in advance via the pub's Facebook page. 79 Fitzwilliam Street, S1 4JP facebook.com/washingtonsheffield
Zizzi
This popular restaurant will be serving up tasty Italian dishes from pizza, pasta and risotto to salads and indulgent desserts but always with a twist – like a classic Carbonara with a chorizo crumb or a traditional garlic bread with mozzarella & 'Nduja sausage. Reopening for alfresco dining 12 April. Leopold Square, S1 2JG zizzi.co.uk
Easter treats
Go all out for Easter on 4 April, with all manner of treats for all the family. Follow these tips for places to shop online for gifts, from high street favourites to much-loved independents or take a look at our Featured Content section for inspiration from a whole host of of fab independents still trading online.
Birdhouse Tea Company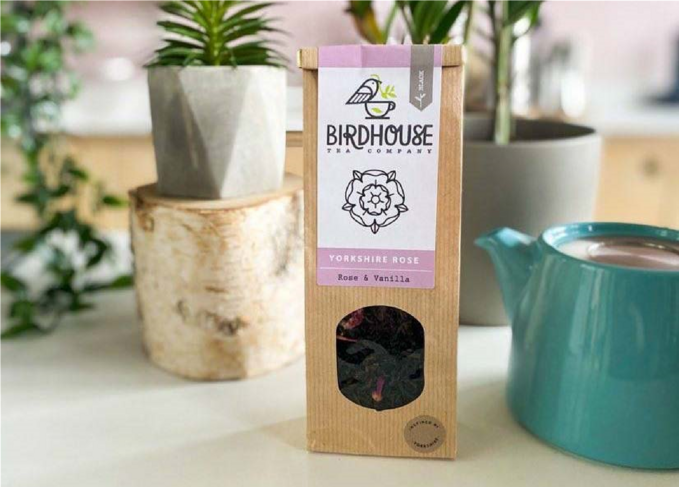 Stock up on Sheffield-blended teas from Birdhouse, pop the kettle on and relax this Easter weekend. You may want to save some to celebrate National Tea Day on 21 April too. birdhouseteacompany.com
The Entertainer
The high street toy experts have all sorts of seasonally-themed playthings in their treasure trove of an online shop. Choose between Sylvanian Families, Hatchimals CollEGGtibles, an egg and spoon race kit, and tons more. thetoyshop.com
Freshmans
Refresh your spring wardrobe the more sustainable way, with pre-loved gear from Freshmans. This vintage clothes shop has been in Sheffield for years, and now sells online. Its team really have the eye for picking out great items that are ready for a new lease of life.freshmansvintagestore.com
Hotel Chocolat
Home to some truly outrageous eggs, Hotel Chocolat's options include extra thick chocolate shells that house lots of little eggs within. hotelchocolat.com
Marks and Spencer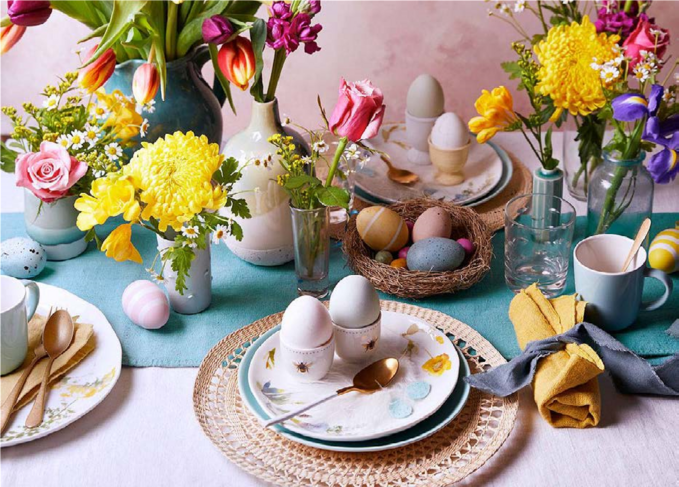 M&S has something for everyone in the household this Easter: blooms for the flower lover, eggs for fans of the iconic characters Percy Pig or Colin the Caterpillar, snacking gift sets for those with more of a savoury tooth, and alcohol hampers for anyone into a bit of fizz. Shop online at marksandspencer.com or visit the store on Fargate.
The Moor Market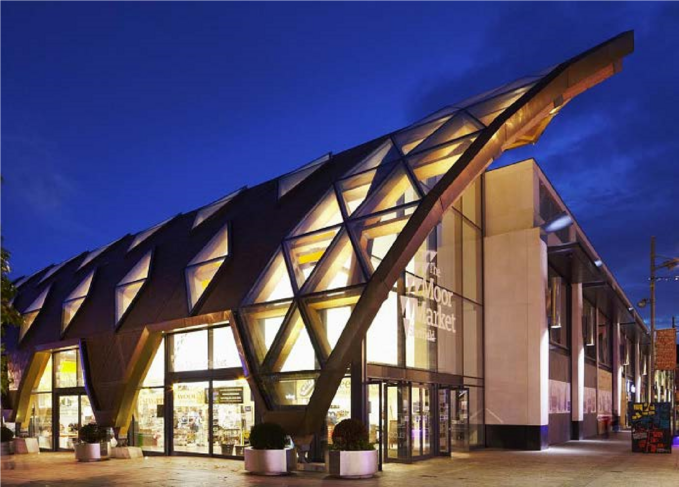 Easter indulgences don't have to be just for kids. Stock up on fresh food from the Delicatessens, fishmongers, butchers, grocers and specialist international food shops at the Moor Market, and create a special recipe at home. Don't forget to pick up a take-home tipple from Beer Central while you're there. sheffieldmarkets.com
Superdrug
The beauty retailer has put its own pampering twist on the tradition of Easter eggs. Instead of chocolate, Superdrug's eggs are filled with scents, bath bombs, eye shadows or luxurious face masks. Shop in store at Pinstone Street and Fargate, or online. superdrug.com
Wilko
Kit your home out for Easter family fun with bunny and chick decorations, cushions and cuddly toys from trusty Wilko. Sweet treats for the occasion include eggs from favourite brands like Lindor and huge tins of Cadbury Mini Eggs. The shop on Haymarket is currently open, or you can order online. wilko.com
The Works
Keen to dodge the sugar high? The Works has a fantastic range of options for chocolate-free Easter fun. Order craft packs to create your own Easter bonnet, colourful toy eggs that you can fill with your own gifts, or colour-in bunny masks. theworks.co.uk
---
Keep checking back as we'll be updating content regularly. Are you a city centre business with something to feature? Email us at enquiries@sheffieldbid.com