City centre beer & ale trails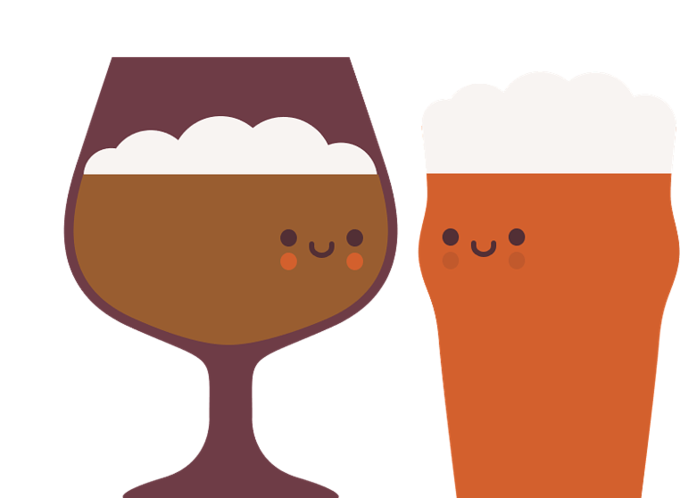 Sheffield's reputation for beer has grown to almost the same heights as its reputation for steel. The city is home to over 20 breweries, and a 2016 report found 400 beers on sale in its many characterful pubs on any typical day. Naturally, then, the city centre is a great destination for enthusiasts of real ale and craft beer.
This guide will help you discover the beer world's best kept secret, taking you to some of Sheffield city centre's pub and bar highlights. There's a trail to suit everyone from cask ale enthusiasts and craft beer revolutionaries to night owls, sports fanatics, and those who favour a bit of tradition. Cheers!
(Please get in touch with social@sheffieldcitycentre.com to add any suggestions to our trails).
Cask Ale Trail
High quality cask ales aren't hard to come by in Sheffield.
From a whole world of ales on the pumps at the railway station's Sheffield Tap to local heroes on the bar at Rutland Arms to the nationally trusted selection at Wetherspoon's pubs, this trail will have you raising a glass to the delights of cask in no time. Check out ...
Bankers Draft, The - 1-3 Market Place
Benjamin Huntsman, The  - 12-18 Cambridge Street
Bessemer, The - Fountain Precinct, 58 Leopold Street
Frog and Parrot, The - 94 Division Street
Head of Steam, The - 103-107 Norfolk Street
Museum, The - 25 Orchard Square
Red Deer, The - 18 Pitt Street
Rutland Arms, The - 86 Brown Street
Sheffield Tap, The - Platform 1B, Sheffield Station, Sheaf Street
Sheffield Waterworks Company, The - 2-12 Division Street
Yates - 2-6 Cambridge Street
Craft Crawl
Join the craft beer revolution.
Taps, bottles and cans now bring all manner of imaginative flavours to thirsty beer fans. Follow this route to sample something out of the ordinary, starting at Triple Point, which brews and serves its own beers on site, and heading through the independent Devonshire Quarter.
All Bar One - 13-15 Leopold Street
Brew Dog - 108 Devonshire Street
Bungalows and Bears - 50 Division Street
Forum Bar, The - 129 Devonshire Street
Industry Tap, 85 Sidney Street
Old House, The - 113-117 Devonshire Street
Triple Point Brewing - 178 Shoreham Street
Sport-lovers' Spots
It goes without saying that live sport is more fun when you're part of a crowd.
Next time you're looking to enjoy a big match in Sheffield, head down to one of these sports-fanatic pubs or bars – including student hangouts like the Graduate and the Cav, and a few places where you can shoot pool with pals, including the huge Common Room.
Beehive, The - 240 West Street
Cavendish, The - 220-238 West Street
Common Room, The - 127-129 Devonshire Street
Graduate, The - Surrey Street
Roebuck Tavern, The - 72 Charles Street
Walkabout - Carver Street
The Traditional Route
Some Sheffield institutions have been priding themselves on pulling a good, no-nonsense pint for decades, if not centuries.
This route through the city centre will take you to a handful of the more traditional boozers, starting at a Sam Smith's, taking in a couple of Irish boozers on Trippet Lane, and ending in the cosy Bath Hotel.
Bath Hotel, The - 66-68 Victoria Street
Brown Bear, The - 109 Norfolk Street
Dog and Partridge, The - 56 Trippet Lane
Fagan's - 69 Broad Lane
Grapes, The  - 80 Trippet Lane
Three Tuns, The - 39 Silver Street Head
Late Night Pints
You don't need to worry about the last orders bell ringing at 11 o'clock in Sheffield.
See below for some of the places where you can enjoy a pint after midnight every day of the week in the city centre — some of them open even longer into the early hours at the weekend.
Bar and Beyond - 173-179 West Street
Gatesby Bar, The - 73-75 Division Street
Original Bierkeller, The - 104 West Street
Washington, The - 79 Fitzwilliam Street