City centre places to visit and things to do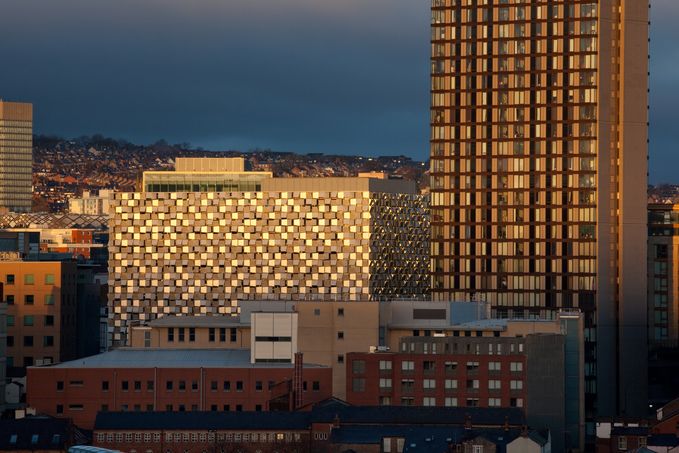 Stroll through the heart of Sheffield and you'll discover treasures unlike any you'll find in other cities.
In one corner of the city centre you'll find charming independent shops and boutiques with bags of style. In another, a trail of galleries will fill you with inspiration, while heirs to Sheffield's proud tradition of making are busy in the background. A series of characterful coffee shops will see you through the daytime and, as evening sets in, the cosy pubs of the country's beer capital lie in wait. Running between them all are streets coloured by the work of the best street artists around.
Spirits are high in the city centre all year round, as students revel and relax, festival-goers saunter between stages, and locals make the most of all their hometown has to offer.
Experience Sheffield. Cultural Sheffield, green Sheffield, lively Sheffield, creative Sheffield. A friendly city of makers and music, of beer, of hard workers, and of sanctuary.
Where to go
Heart of the City
Sheffield's welcoming centre, where its main galleries, theatres, library and offices gather among beauty spots, striking architecture and public gardens.
Cultural Industries Quarter
The creative heart of the city, home to an independent cinema, artists' studios, colourful street art, and a trail of small independent galleries.
The Moor
A pedestrianised retail centre, redeveloped with a huge indoor market, a new cinema, and major high street favourites.
Orchard Square
Orchard Square offers a line-up of retail brands, independents and craft shops across fashion, beauty, leisure, food & drink – and more. The city centre destination offers an outdoor dining terrace overlooking a 50ft wall painting created by a locally based artist.
Leopold Square
Leopold Square is a jewel nestled in the heart of Sheffield; a vibrant oasis of entertainment in a frenetic city; a secluded retreat, a million miles away from the busy concrete pavements.
With its stunning architecture, and offering top quality bars and restaurants together with the luxurious and award-winning Leopold Hotel, Leopold Square in Sheffield is the ideal social destination for friends and family, from morning through to evening.
Devonshire Quarter
The centre of student life in Sheffield, where vintage fashion and one-off shops meet cool cafes and cocktail bars.
Cathedral Quarter
The city's main professional and business quarter, filling streets steeped in history around the landmark of Sheffield Cathedral.
Castlegate
Once the site of the town's castle, Castlegate is the historic heart of Sheffield. In the 19th century it became a hub of working-class culture, with everything from music halls to markets. The area's Exchange Street is once again home to a lively independent community, with music venues Plot 22, Delicious Clam and Bal Fashions, Ethiopian and Eritrean restaurant Frehiwet Habesha, and skate-able street architecture. Around the corner, Castle House encompasses food court Kommune, tech enterprise space Kollider and creative hub Kurious. And towards the river, the Grey to Green project has brought colour to the area with a freshly planted route, new seating and habitat sculptures
Fitzallen Square
One of the oldest civic spaces in the city centre, Fitzalan Square has seen a lot since it was built in 1881 – including a bombing during the Blitz. After a relatively quiet few years, the square now has a new lease of life, and landscaping and pedestrianisation have since transformed it. Sharing the square is the grand former post office building, now home to Sheffield Institute of Arts. The art school has welcomed some new neighbours – alternative arts venue DINA, art and craft supplies shop Fred Aldous, and cafes Hygge and the Chakra Lounge. Together they give more reasons to visit this historic part of the city.
Where to shop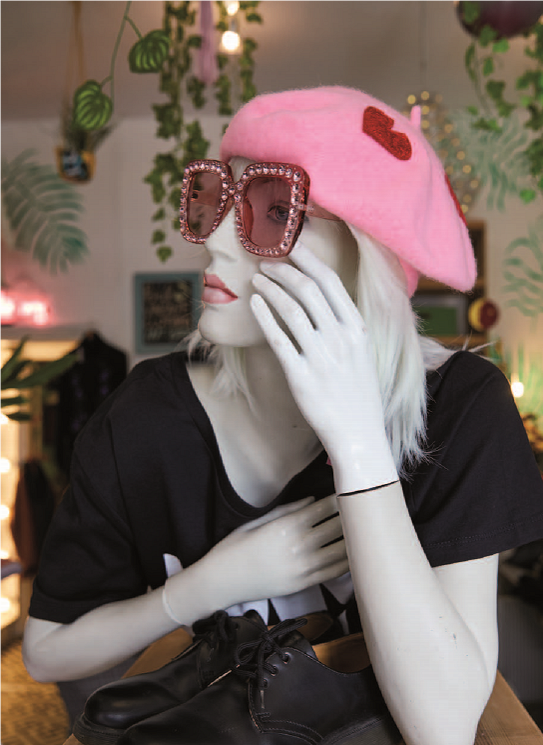 There are lots of great independent businesses and hidden gems in Sheffield city centre. If you're looking for independent retail therapy - visit our retail guide.
Where to eat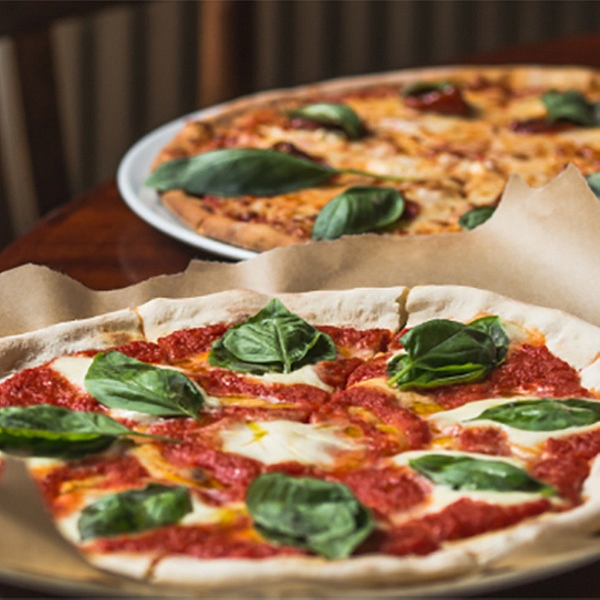 There's something for every foodie taste in Sheffield city cetre - check out our "Sheffield on a Plate" guide to local restaurants and eateries.
Where to drink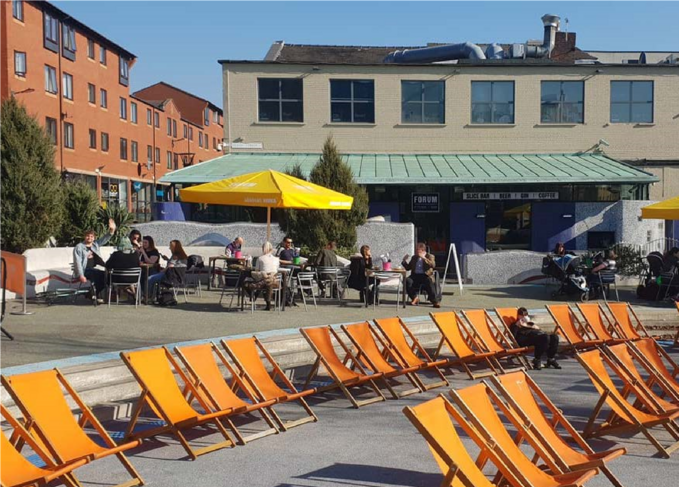 Sheffield's reputation for beer has grown to almost the same heights as its reputation for steel. The city is home to over 20 breweries, and a 2016 report found 400 beers on sale in its many characterful pubs on any typical day. Naturally, then, the city centre is a great destination for enthusiasts of real ale and craft beer. This guide will help you discover the beer world's best kept secret, taking you to some of Sheffield city centre's pub and bar highlights. There's a trail to suit everyone from cask ale enthusiasts and craft beer revolutionaries to night owls, sports fanatics, and those who favour a bit of tradition. Cheers! Visit our Beer & Ale Trail section.
Where to grab the best coffee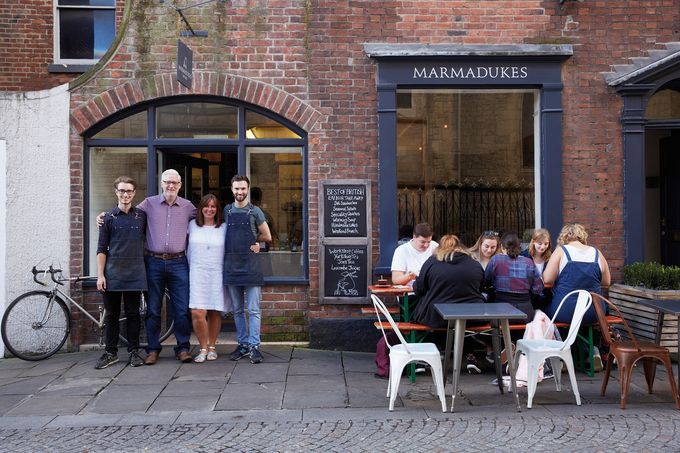 The coffee culture is thriving in the city, and Sheffield is quickly making itself known as a hub of ethical, carefully crafted coffee. There are unique coffee shops springing up all over. If you're looking for a cafe, coffee shop or tea room visit our cafe culture guide.
Take in a film
Whether you're a fan of Chick-Flicks, Comedy or a lover of Horror, Sheffield's cinema scene caters for all. So sit back, relax and read our guide to cinema in the city centre (popcorn not included).
Visit a club
Home to everything from a legendary rock club to an iconic indie venue, chilled out R&B spots to proudly cheesy dancefloors, the city centre is a destination for music lovers of any and all persuasions. Our clubbing guide will help you discover some of the places that really know how to get the city centre moving.
Where to visit and things to do
99 Mary Street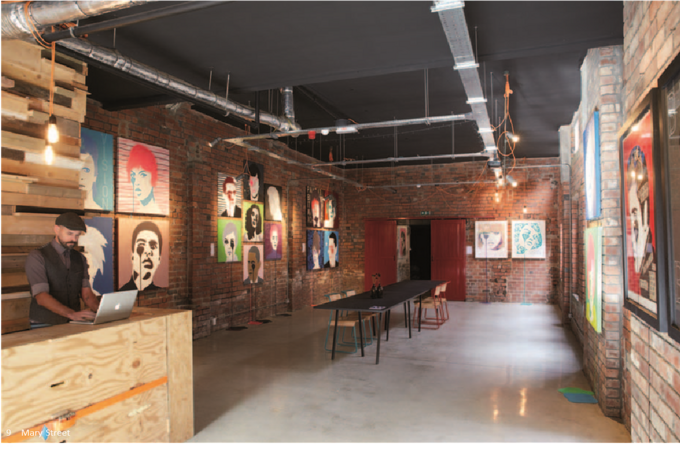 From the creators of The Viewing Room at 99 Mary Street is a contemporary art gallery with a focus on pop, urban and contemporary art. Located in 99 Mary Street's back room the 'Apartment', it showcases works by established pop-art-idols as well as exciting new local and international up-and-coming artists. The tiny gallery space will host unique exhibitions, events, and workshops aimed to promote engagement with contemporary art. Unique in its format and aesthetic direction, the perfect proportions of The Viewing Room provides an uncluttered, fast paced and potent shot to the eyes.
99 Mary Street, Sheffield www.99mary.st
APG Works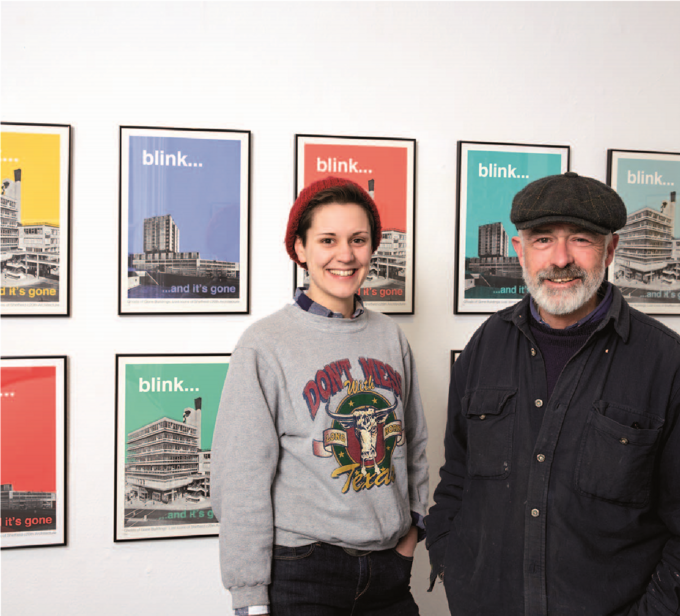 Specialist cutlery craftspeople, known as little mesters and buffer girls, once filled small workshops much like the one now occupied by APG Works. Today, the trade that's plied in this building is no longer metal, though it's just as specialised. Established by Rupert Wood, APG Works is a screen printing and framing studio. As well as offering printing and framing services, APG also showcases artists and sells work by some of the artists it works with – who, in the past, have included Kid Acne, Phlegm, Boards of Canada, The Designers Republic, Emily Forgot and Tado. Visit the gallery to browse its wares – and to take a peek at a well-preserved building filled with historical charm.
16-20 Sidney Street, Sheffield www.apgworks.co.uk
Bloc Projects & Gallery
Bloc is an old knife workshop turned creative hub located in Sheffield's Cultural Industries Quarter. Four art college graduates set up the studios in 1996, when there was a shortage of affordable studio facilities in the city. Bloc Studios is home to 65 artists, while the connected Bloc Projects gallery regularly hosts contemporary art exhibitions.
198 Arundel Street, Sheffield www.blocstudios.co.uk
The Cathedral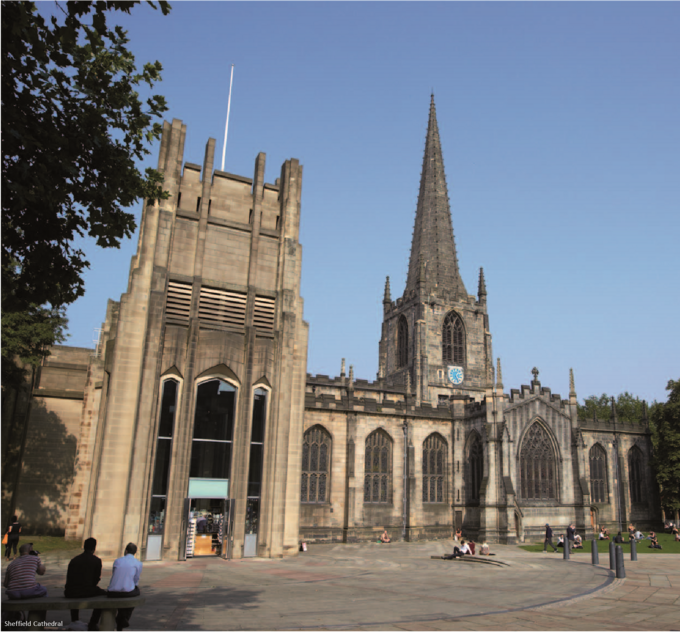 Dedicated to St. Peter and St. Paul, Sheffield's Cathedral stands on the site of a parish church founded in 1100. The new church, built in late-Gothic Perpendicular style, replaced it in the mid-15th century (only the choir and the tower remain, and the nave was built in the late 18th century). Inside the cathedral, note the font, donated in 1884 by Freemasons, and the marble tomb of the Earl of Shrewsbury (d. 1538). The main decoration provided by the colourful stained-glass windows in the Chapterhouse depict the city's history (these were added in the 1960s).
The most interesting of these, the Chaucer Window, shows the miller of Trumpington (from the Reeve's Tale) with his Sheffield knife. In addition to its popular coffee shop, the cathedral also hosts regular educational programs and guided tours.
Church Street, Sheffield www.sheffieldcathedral.org
The Company of Cutlers in Hallamshire, Cutler's Hall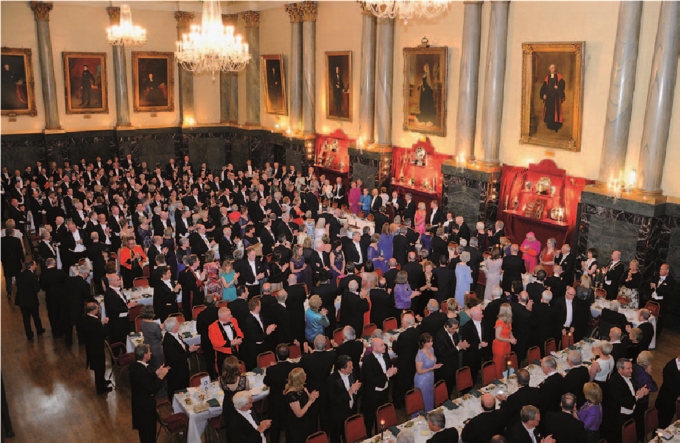 The Company of Cutlers has played a central role in Sheffield's cutlery and steel manufacturing for almost four centuries. Today, it's made up of 400 representatives of manufacturing in the city and is overseen by an annually elected Master Cutler. It's responsible for supporting and promoting manufacturing in the region, and ensure the 'Made in Sheffield' brand continues to be associated with high quality products. As well as upholding the city's proud heritage, the Company hires out the beautiful Cutler's Hall. Tours of Culter's Hall can be booked in advance and last about 75 minutes and are conducted by the Beadle, the deputy Beadle or the Archivist. Although there are a number of stairs in the Hall, the tour is accessible to people with disabilities. (As the Hall is used for a variety of other functions, some days may not be available.)
Church  Street, Sheffield www.cutlershall.co.uk
Graves Art Gallery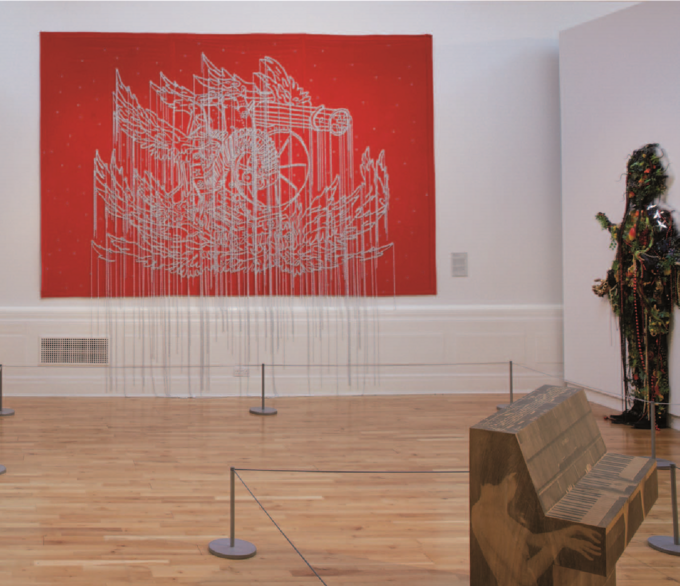 Situated above the Central Library since 1934 the Graves Gallery has been the longstanding home of visual art in Sheffield, featuring permanent exhibitions of work spanning the centuries, as well as significant touring shows. The Graves sees the likes of Turner, Blake, Bridget Riley and Damien Hirst on its walls – with a few local heroes in the mix too.It is host to regular events, such as an art club and curator talks and tours, and a shop for art and gifts: often with a Sheffield twist.
Leader House, Surrey Street, Sheffield www.museums-sheffield.org.uk/museums/graves-gallery/home
The Great Escape Game
Described as "like being in a real-life video game", Sheffield welcomes a new and exciting game which challenges a group of people to escape from a room, in the allocated time slot of 45 minutes. Get ready to test your clue solving skills and common sense before time runs out.
Avec Building, 3-7 Sidney Street, Sheffield www.greatescapegame.co.uk
The National Emergency Services Museum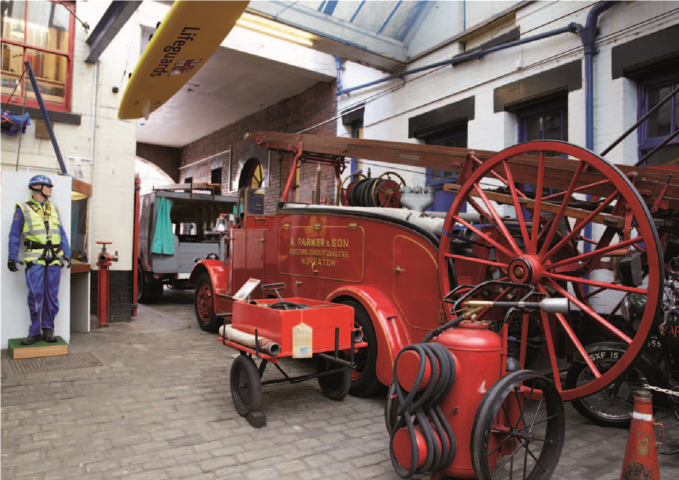 In the centre of the West Bar area of town, rather appropriately located adjacent to the central police station, the National Emergency Services Museum is another of Sheffield's treasures. Home to over 50 emergency service vehicles from throughout history, the museum offers visitors a fantastic insight into the heroics and the methods employed by our emergency service workers through the ages. With three floors of exhibits depicting everything from burning buildings to an accurately smelly Victorian police cell, this is the place for the whole family to experience the sights, sounds and smells endured by the lifesavers of the past.
Police/Fire Station, West Bar, Sheffield www.emergencymuseum.org.uk
Millennium Gallery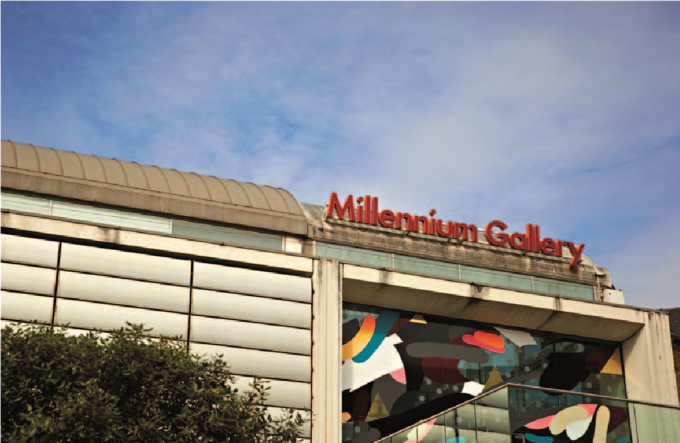 Art lovers will also want to visit the nearby Millennium Gallery. This bright, modern attraction features metalwork, contemporary art, and design exhibitions, as well as the city's unique Ruskin collections. It also hosts touring exhibitions from partners, including the Victoria and Albert, the Tate, and the National Portrait Gallery. A shop and café are located on-site.
Also close by are the Lyceum Theatre and the Crucible Theatre, reopened in 1990 after extensive restoration.
The fascinating Site Gallery, home to an eclectic mix of moving images, new media, and performance art, is also worth visiting on Brown Street.
48 Arundel Gate, Sheffield  www.museums-sheffield.org.uk/museums/millennium-gallery/home
The Montgomery
The Montgomery has been a centre for creativity and learning in the community for over 200 years; as an organisation it was formed in 1812 as Sheffield Sunday Schools Union, providing much needed education to Sheffield's children and young people, enabling them to gain employment away from the chimneys, factory floors and rise out of poverty. In 1886, Montgomery Hall was built in memory of James Montgomery, a well-loved local champion of the poor and human rights activist. In 1948/49 the large hall was adapted to be used as a theatre by Sheffield's amateur dramatic societies, and has been a thriving hub of community theatre ever since. Proud of its heritage, it remains committed to families, children and young people within the Sheffield community today. Today it is home to many local community theatre companies, dance schools and schools, with a broad year-round programme: musical theatre; dance; open mic events; music; immersive theatre; pop-up cinema; new work, and talks.
Surrey Street, Sheffield www.themontgomery.org.uk
The Moor Market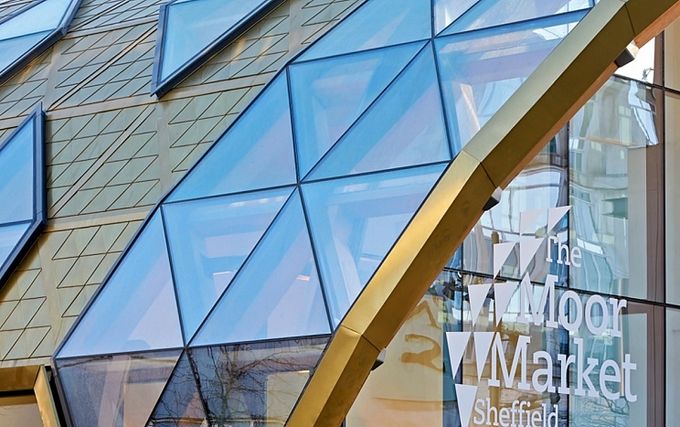 The Moor Market has 196 stalls, with products ranging from everything you would expect from a great indoor market, fresh fruit and vegetables, including locally sourced organic produce, meat, fish, jewellery, shoe repairs, clothes and newsagents to some things you might not. The market also includes artisan food stalls and cafes, including Russian and Jamaican influenced food, craft ales and beers, Thai inspired ice cream, handmade cakes, knitting, craft and fabrics and so much more.
77 The Moor, Sheffeld
The National Video Games Museum
The UK's national cultural centre for videogames is a must for everyone who loves gaming. Here, you can explore how they are made, who makes them, and even why they are made. You can play them and make them. You can attend workshops to learn how they are made. You can discover careers within the UK's fastest growing creative industry.
Castle House, Angel Street, Sheffield www.thenvm.org
The Peace Gardens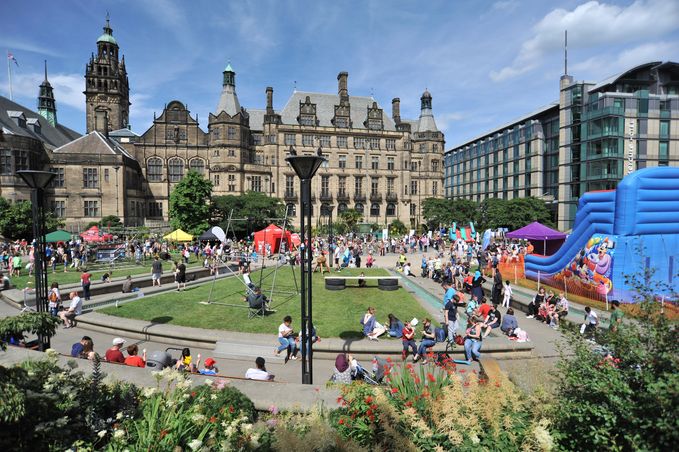 The Gardens were first laid out in 1938 after the demolition of St Paul's Church. Originally named St Paul's Gardens, they were immediately nicknamed the "Peace Gardens", marking the contemporary signing of the Munich Agreement.The Gardens had been intended to be replaced by an extension to the Town Hall, but due to World War II that never happened. In 1985, the space was formally renamed the "Peace Gardens". Today, water features and a central fountain make this an attractive part of the city centre's outdoor space.
Located behind the Town Hall and adjacent to the Mercure St Paul's Hotel. 
Ponds Forge International Sports Centre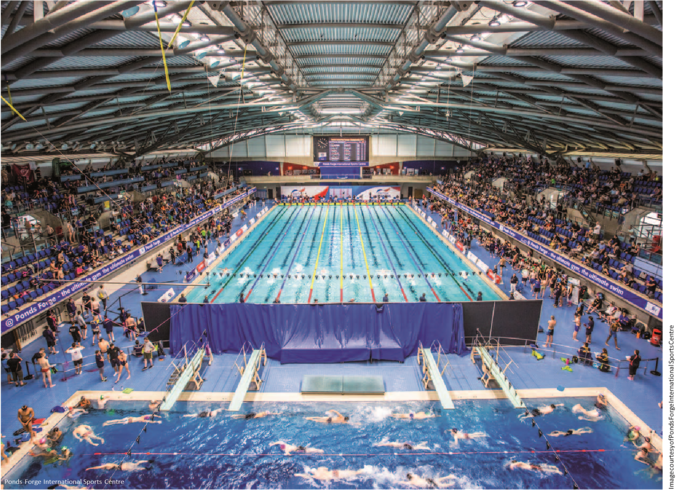 Found in the heart of the city centre this sports centre has been honing some of Britain's best athletes since 1989. There really is something for everyone at Ponds Forge, from the Olympicsized swimming pool and the family fun leisure pool boasting slides which wind their way around the outside of the building, to a fully equipped gym and fitness centre; there's enough to fuel anyone's health kick. Or for those of you that are after a more relaxing day, there is a sauna and steam room at your disposal.
Sheaf Street, Sheffield www.sheffieldcitytrust.org/venues/ponds-forge-international-sports-centre
Sheffield Theatres (The Crucible and The Lyceum)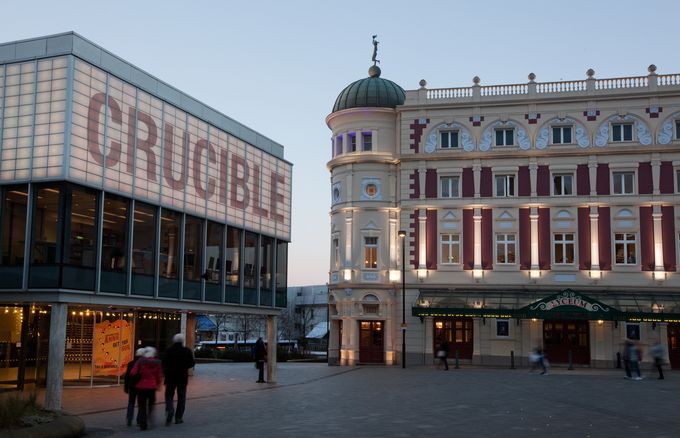 Sheffield Theatres is the largest theatre complex outside London, comprising the Crucible Theatre, Lyceum Theatre and Crucible Studio. Across three auditoria they offer a huge variety of home-grown and touring productions, with everything from West End musicals to cutting edge drama.
Norfolk Street/Tudor Square, Sheffield www.sheffieldtheatres.co.uk
Sheffield City Hall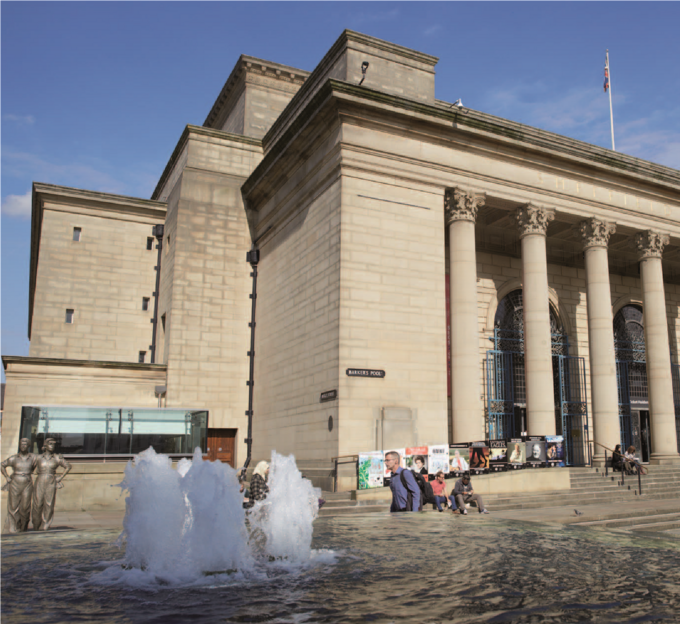 One of Sheffield's most famous landmarks, the Grade II listed City Hall was designed by renowned architect Vincent E Harris and opened its doors in 1932. Having forged an extensive entertainment and musical legacy, it has become Yorkshire's premier music venue and conference centre, playing host to a fantastic array of events from ballroom tea dances, comedy and opera to ballet, exhibitions and charity fundraisers. It is also home to the Sheffield International Concert Season, a highlight on any classical music fan's calendar. And they even offer pre-show dining so you can enjoy a delicious three-course meal less than a minute's walk from the auditorium.
Barker's Pool, Sheffield www.sheffieldcityhall.co.uk
Sheffield Town Hall
This impressive Neo-Renaissance building was erected in 1897 and enlarged in 1910 and 1923 and is notable for its 193-foot-high tower topped by a figure of Vulcan, the blacksmith god. Look closely, and you will see he is holding aloft the arrows he just forged, symbols of Sheffield's predominant steel industry.
Pinstone Street, Sheffield
Showroom Cinema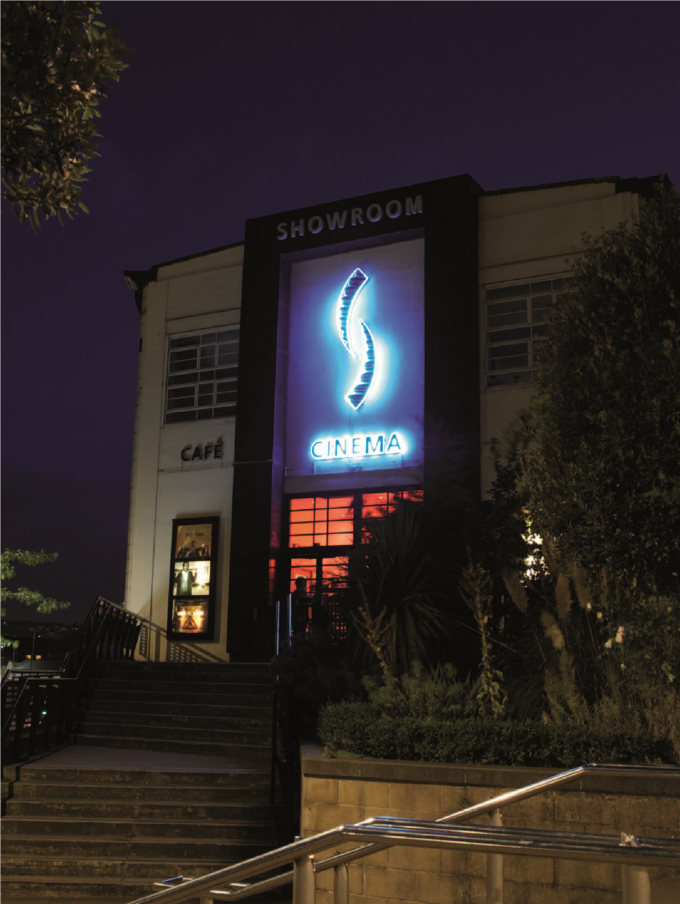 As one of Europe's largest independent cinemas, The Showroom offers a unique cinematic experience. Housed in a 1930s car showroom, this distinctly idiosyncratic cinema is the home of international documentary Doc/Fest and the Children's Media Conference, the UK's premier event for children's content.
15 Paternoster Row, Sheffield www.showroomworkstation.org.uk
Sidney & Matilda
By day, the Sidney & Matilda Art Gallery provides a commercial exhibiting platform to rising, regional & national Artists. Specialising in contemporary painting, collaborating with Artists & Curators to deliver progressive exhibitions. Nocturnally the Gallery is transformed into a live performance venue for music, comedy, events, parties and more. Speakeasy basement bar and venue complete with live music stage, lounge, table football and darts with Craft beer and spirits.
Rivelin Works, Sheffield www.sidneyandmatilda.com
Site Gallery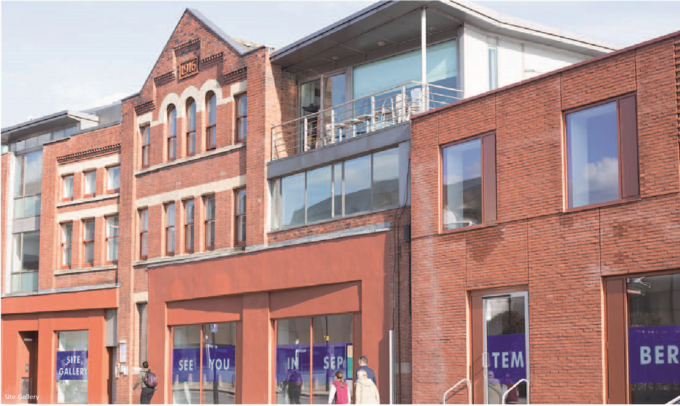 A stalwart of Sheffield's creative spaces, Site Gallery pioneers emerging art practices through partnerships with local, regional and international collaborators. It also nurtures artistic talent through its residency programme and inspires the next generation of culture vultures with its Society of Explorers youth club.
1 Brown Street, Sheffield www.sitegallery.org
St Marie's Cathedral Sheffield
St Marie's is a beautiful English roman catholic cathedral nestled in the heart of Sheffield City Centre and it offers a warm welcome to visitors and newcomers from all cultural and national backgrounds. The Cathedral is open every day and holds mass and services throughout the week. In addition to their regular celebrations, St Marie's holds a variety of special masses throughout the year. It is a renowned concert venue and has hosted many of the finest choral ensembles. Guided tours led by knowledgeable and experienced guides are available every Wednesday and group visits to the Cathedral can also be arranged.
Norfolk Street, Sheffield www.stmariecathedral.org
Street Art Trail – Feature Walls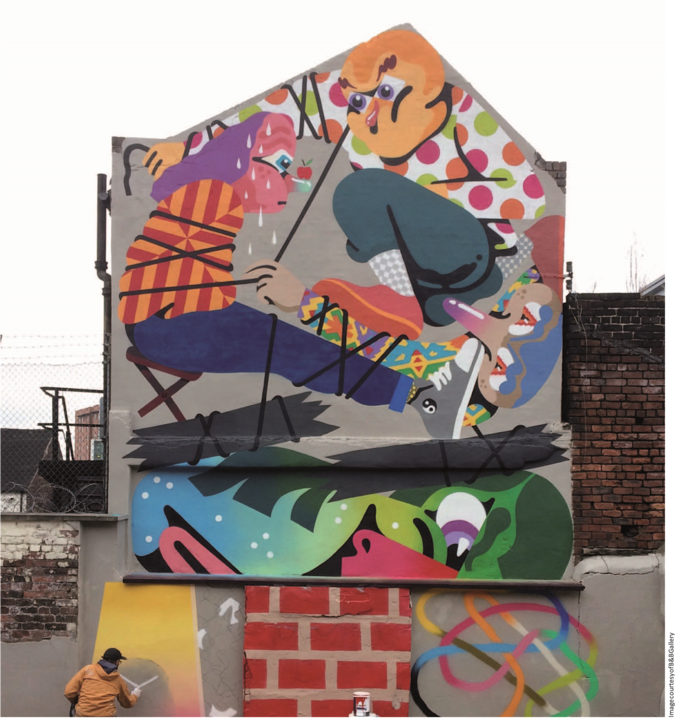 In autumn 2016, artists Ed Bradbury and Florence Blanchard invited sixteen internationally renowned street artists to Sheffield to create canvases of the city's walls thanks to funding from Sheffield BID, Arts Council England and the University of Sheffield. As they put it, "Sheffield has a long tradition of spontaneously lending walls to its most creative street artists" – and they wanted to add to this tradition. The artists showcased a diverse range of talents and styles, and together left behind a colourful, lasting and unique outdoor gallery in the city's streets. Find the trail map here. 
www.streetartsheffield.com/gallery/category/feature-walls
Theatre Deli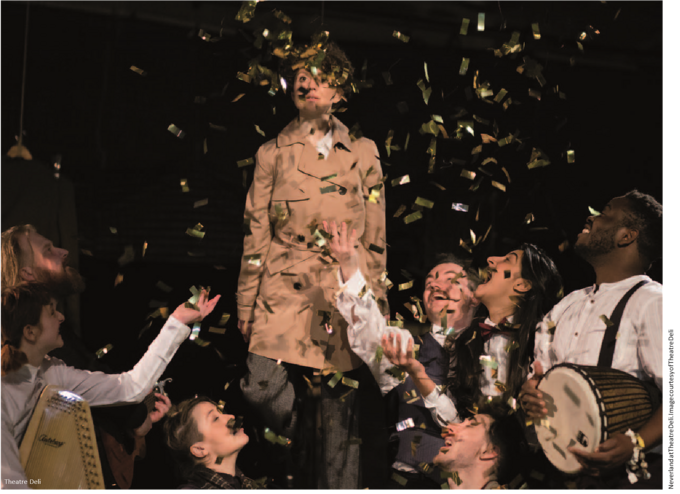 Theatre Deli started as a London project but now resides here in Sheffield. The team take abandoned buildings and turn them into artistic hubs, which they then open-up as performance venues. They mainly support emerging theatre makers working with non-traditional styles of performance, and also host the occasional poetry reading and music night. Theatre Deli have taken over the old Mothercare on the edge of the city centre and transformed it into a place where the general public can take in new and cutting-edge work created in Sheffield and around the country.
202 Eyre Street, Sheffield www.theatredeli.co.uk
Walking Tours
One of the best ways of exploring is to join a guided walk around the city centre. Whether it's a quick introduction, or something more entertaining, you can learn all about Sheffield past and present, the architecture, heritage and culture. Sheffield BID sponsors Sheffield City Walking Tours. Tour guide Marcus Newton will take you on a leisurely journey through 900 years of history, from the medieval to the twenty first century. See top visitor attractions including the Town and City Halls together with the many hidden gems of Sheffield. Get to know all the best bits, interesting things and the downright quirky facts. The tour takes place daily, Tuesday to Saturday, starting at 10.30am from the the Winter Garden Surrey Street entrance.
Tours costs £5 per person, no pre-booking is required. Children under the age of 16 years must be accompanied by an adult. Please note, as the tour route meanders through Sheffield city centre, there a couple of areas which may be difficult for people with limited mobility.
For more information visit www.sheffieldtours.com or contact Marcus direct marcus@sheffieldtours.com
The Winter Garden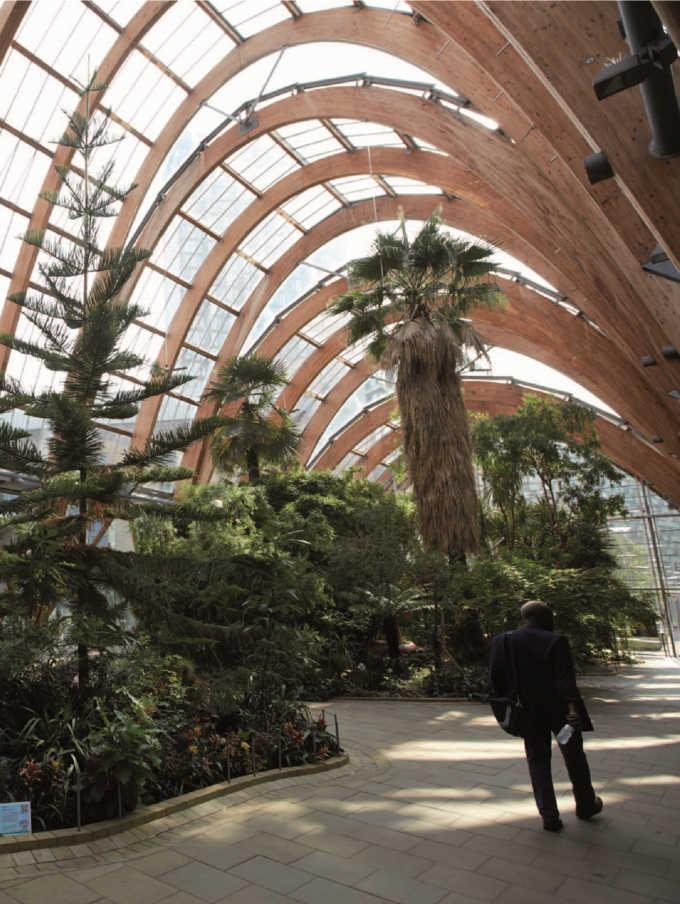 Sheffield's impressive multi award-winning Winter Garden is one of the largest temperate glasshouses to be built in the UK during the last hundred years and has created a stunning green world with more than 2,500 plants from around the world. With direct access from Millennium Galleries and Millennium Square, the Winter Garden is the perfect oasis in the heart of England's fourth largest city. The building itself is 70 metres long and 22 metres high (large enough to house 5000 domestic greenhouses). The Winter Garden also provides a home for the Bessemer Gallery and offers a welcome stop for coffee and light refreshments.
Surrey Street, Sheffield www.sheffield.gov.uk/content/sheffield/home/parks-sport-recreation/public-spaces/winter-garden.html
The Women of Steel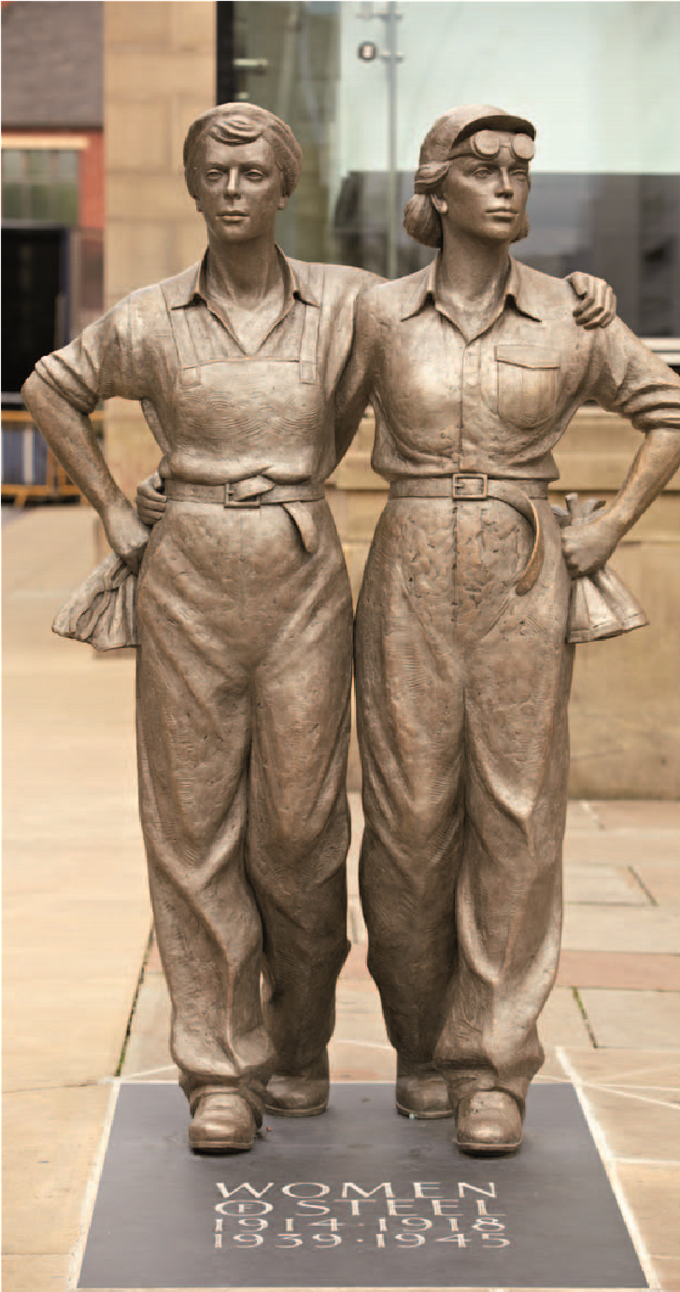 Standing proudly next to City Hall, the Women of Steel statue marks a celebration of Sheffield women's amazing contribution to the war effort in both world wars, specifically in the steel industry. Serving as an inspiration to young women today as well as rewarding the invaluable efforts of the women of steel, this statue symbolises the struggles women were forced to overcome in those chaotic times, from having to take on incredibly dangerous and demanding roles whilst managing a family. Constructed by Martin Jennings, the Women of Steel statue is an important part of Sheffield's history and landscape.