Big screen, small prices. 
On Saturday 3 September, hundreds of cinemas across the UK are coming together for National Cinema Day.
Going to the cinema is one of the nation's favourite out-of-home leisure activities, and National Cinema Day celebrates every aspect of the big screen experience.
Three of the city centre's four main cinemas are participating in this year's campaign with tickets for all screenings available from just £3.
Catch up with the latest blockbusters and this season's must see films for just £3 at Light Cinema, ODEON Luxe and Showroom Cinema. 
And, if you can't make it down on Saturday, Light Cinema will even be offering £3 tickets to selected films on Sunday 4 September. 
---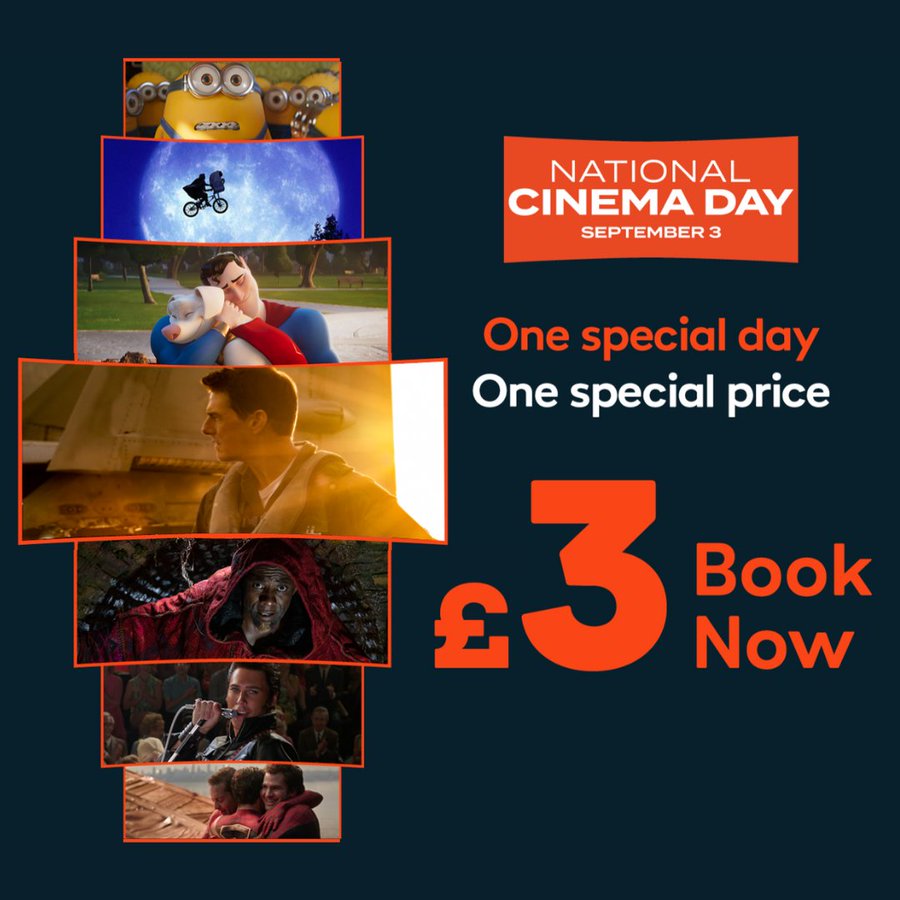 Sheffield city centre is home to four great cinemas
Whether it's big screen blockbusters or independent films from around the world, there is something on offer for all types of film fan.
Curzon on George Street opened in January 2015. It's a Grade II listed building and was previously the home of the Sheffield Banking Company. The Curzon has three screens.

Light Cinema on The Moor opened its doors in April 2017. It is one of 11 Light Cinemas across England and has nine screens with over 900 seats.

ODEON Luxe on Arundel Gate. The ODEON has been on Arundel Gate since March 1992. The venue was given a major overhaul and reopened as ODEON Luxe in December 2018. The ODEON has 10 screens, with the largest providing seating for over 230 people.
Showroom Cinema on Paternoster Row is situated in the heart of the city centre's Cultural Industries Quarter. The Showroom opened as a two screen cinema in 1993. It now has four screens and hosts a wide range of events and film festivals during the year including Sheffield's very own Horror Film Festival, 'Celluloid Screams'.
That's right, the City Centre Gift Card can be used at: the Curzon, Light Cinema and the Showroom Cinema.
Sheffield City Centre Gift Card's can be bought online or they can be purchased from Sheffield BID on Surrey Street - you will find the shop located between the Graduate pub and the entrance to the Winter Garden. Each Gift Card is valid for a period of 12 months from purchase.