Here's our guide to some of the hidden gems and local businesses that make Sheffield a truly independent and vibrant city centre. Let's get out there and support them!
1554 Coffee
Coffee house with unique industrial décor, serving breakfast and lunch. Wide-ranging food menu to suit a variety of tastes. Burgers, pizzas and flatbreads.

Sheffield Cathedral, Church Street - www.1554-coffee
Aagrah
The Sheffield outpost of this family-run Yorkshire chain can be found in beautiful Leopold Square. It's a contemporary, roomy space fit for banquets, dishing up recipes from the Indian subcontinent ranging from award-winning seafood and chicken specialities to Kashmiri, Punjabi and Pukhtoon regional dishes to vegetarian favourites, and even some very special marinated meats that can only be ordered 36 hours in advance.

1 Leopold Street - www.aagrah.com
Albies Coffee House
Slightly tucked away from the city centre chaos but still within the city centre, Albie's is the perfect place for a catch up with friends over lunch. Having open in 2018, Albies is a thriving café run by brother and sister team Robyn and Fraser Hodges. Albie's offers speciality coffees, breakfast and lunch items, from early morning to late afternoon.
22 Snig Hill - www.albiescoffee.co.uk
All Good Stuff
This gallery shop at Butcher Works sells a range of arts and crafts, from pottery to jewellery, made by local artists and makers at reasonable prices.
72 Arundel Street - www.agsallgoodstuff.com/ 
Alternative Store, The
The Alternative Store has been supplying streetwear to Sheffield for more than twenty five years. They sell top quality, modern street fashion hand-picked from a combination of the best homegrown UK brands and American brands, including SABBC and Test Your Strength, Rebel8, Crooks & Castles and 10 Deep.
121 Devonshire Street - www.thealternativestore.net
Ambulo
Millennium Gallery's on-site cafe opens into the evening, after the doors to the exhibitions close. Its focus is sharing plates – ranging from beef ragu to mushrooms on toast to charcuterie – as well as wine and cocktails on tap.
Millennium Gallery, 48 Arundel Gate - weareambulo.com
Andaa at Home
Whether you're a catering professional or a passionate home cook who appreciates quality, Andaa has everything you could want. Their extensive range of high quality products includes baking, cookware, cutlery, kitchenware, knives, tableware and textiles – as well as some great gift ideas. You'll find all the top brands and eco-friendly products. As an independent you can expect a truly personal service, a guaranteed smile when you walk through the door, and expert staff who will take the time to help you find exactly what you need.
Chapel Walk - Tel: 0114 272 0179 - www.andaahome.com
ANDREWS Cafe Tea Rooms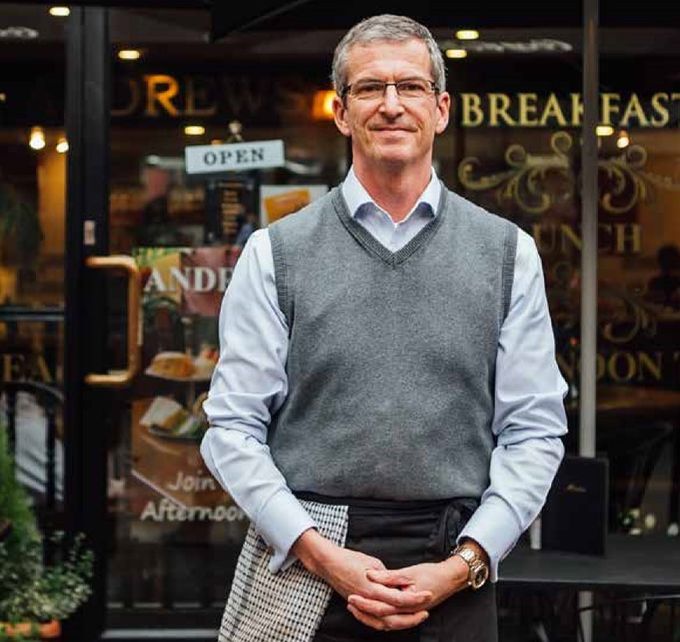 Walking into ANDREWS is like stepping back in time – and the perfect place for a leisurely breakfast, lunch or afternoon tea (which has been described by customers as better than The Grosvenor's) – or simply pop in for coffee and cake, or a glass of wine. As a family run, independent business you can expect great service and a welcoming smile from owner Andrew and his team. Make yourself at home and enjoy efficient table service, where nothing is too much trouble. ANDREWS Café Tea Rooms is a favourite with shoppers, theatregoers, ladies who lunch and students alike – in fact, it's a must-visit for foreign students eager to experience its quintessential English charm.
Chapel Walk - Tel: 07979 958931
Atkinsons of Sheffield
Dating way back to 1872, Atkinsons is Sheffield's oldest independent department store – in fact, it's now Sheffield's only independent department store. The family-run shop and its cafes are as popular as ever, with its friendly service, expertise and discount card keeping its discerning customers loyal – and winning over new ones, even after all these years.
78-82 The Moor - www.atkinsonsofsheffield.co.uk
Balance
Considered to be one of Sheffield's best head shops, selling a variety of smoking apparatus and oil gears, Balance also sells homeware, posters, throws and clothing.
156 Devonshire Street - Tel: 0114 249 1220 - www.lifeisbalance.co.uk
Bath Hotel, The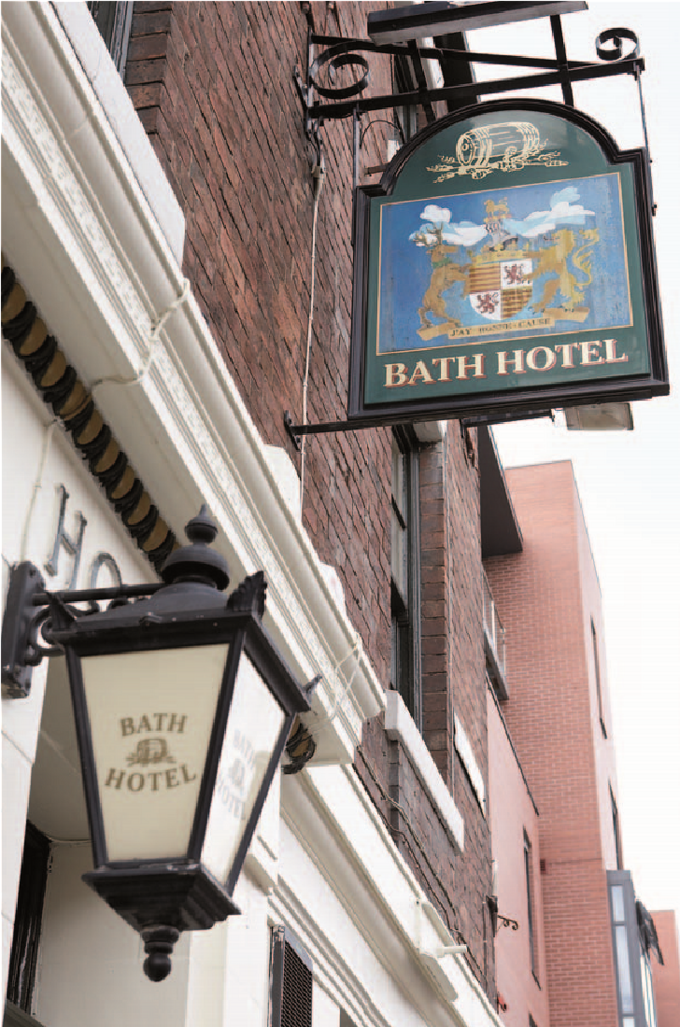 Hidden just off West Street on the corner of Convent Walk and Victoria Street, you will find one of Sheffield's best kept secrets. On the bar is a selection of Thornbridge's award winning beers in cask, keg and bottle. Their brewers have selected, from many of the outstanding British breweries, beers that will form a guest rotation. A range of classic premium beers from across the globe are also available. Added to this there are 30 single malt whiskies, six bourbons, three sipping rums and four artisan gins to choose from!
66-68 Victoria Street – www.beerinthebath.co.uk
BB's
A cosy, homely and traditional family-run restaurant on the edge of the Devonshire Quarter, that's been dishing up traditional Italian meals since 1999.
119 Devonshire Street - bbsrestaurant.co.uk
Bear Tree Records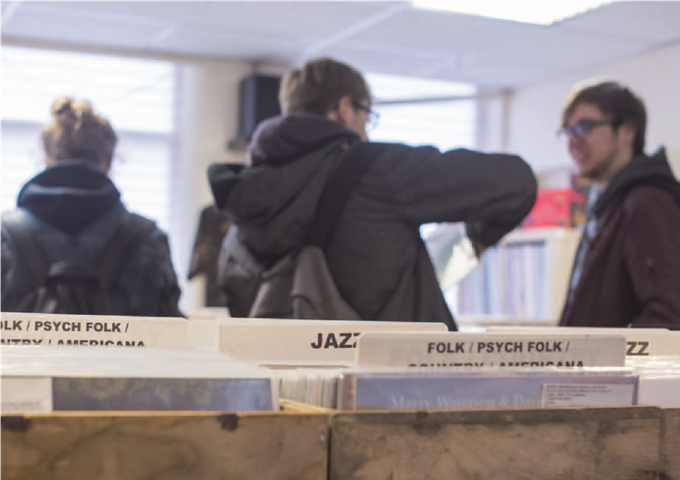 Bear Tree Records holds an extensive and carefully-picked collection of both new and used vinyl of all genres, ranging from jazz to punk to techno. With a description by the owner on every record, this record shop offers an intimate shopping experience quite unlike any other.
Forum Shops, Devonshire Street - Tel: 0114 275 1309 www.beartreerecords.com
Beer Central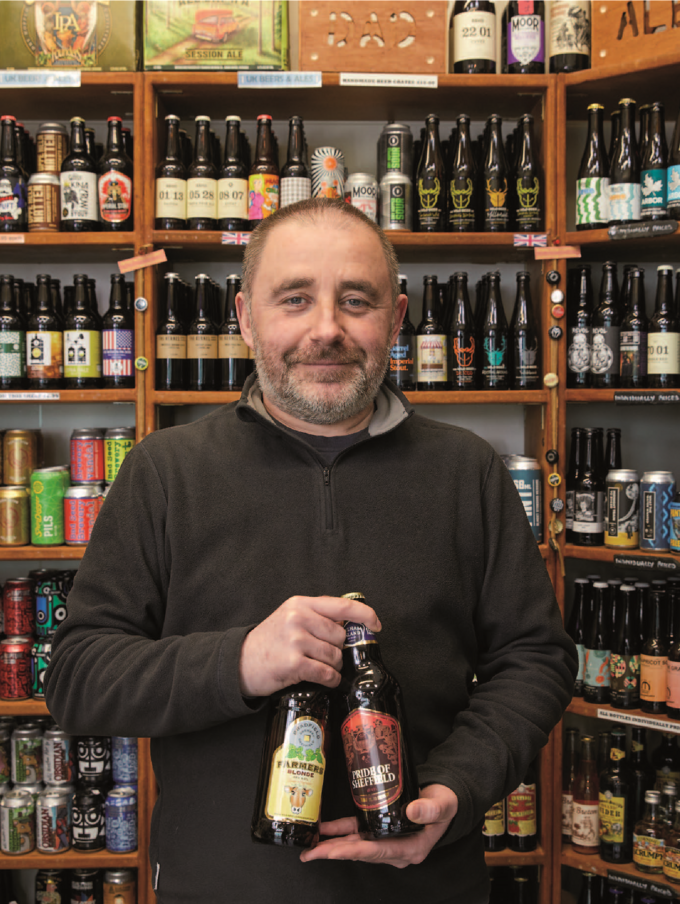 Beer Central is stocked with beers brewed both locally and internationally. Its owners Sean Clarke and Deborah Jackson are always forthcoming with suggestions, making this the city centre's go-to place when you want to enjoy a great drink at home.
The Moor Market, Earl Street - Tel:  0114 275 5990 www.facebook.com/BeerCentralLtd
Béres Pork Shop
Hungarian butcher Sandor Béres left his home city of Budapest during the 1956 uprising against the communists, who had taken possession of his father's chain of butchers shops. Arriving on these shores as a political refugee, Sandor was determined to establish the chain once more and build a successful business. Today, Richard Béres is at the helm of a successful family business in Sheffield with a portfolio of shops across the region.
151 Pinstone Street - Tel: 0114 327 1060 www.beresporkshop.co.uk
Beteseb Ethiopion
A family-owned restaurant serving Ethiopian Eritrean and Mediterranean traditional dishes and vegetarian options. Complete your meal with imported Ethiopian drinks or with a traditional coffee ceremony.
9-11 Castle Street - www.betesebrestaurantsheffield.co.uk
J C Bird Opticians
An independent family run business with an extensive range of suppliers for all your glasses, sunglasses and lenses.
41-43 Surrey Street, Tel: 0114 270 1423 www.birdopticians.co.uk
Birdhouse Tea Bar & Kitchen
Their coffee is provided by Sheffield's finest, Foundry Coffee Roasters, hand pulled by Birdhouse's team of specialist Baristas. Grab a drink to go from our takeaway bar, or sit in for while and relax. Birdhouse Tea Bar and Kitchen also offers a delicious and healthy food menu making use of high quality local produce. Menu items include a delicious all day brunch menu with plenty of options for vegan and gluten-free lifestyles. Pastries, cakes and desserts are another highlight, with a variety of beautiful home baked treats to start off your day or finish your meal.
Alsop Fields, Sidney Street - Tel: 0114 327 3695 www.birdhouseteacompany.com
Birds Yard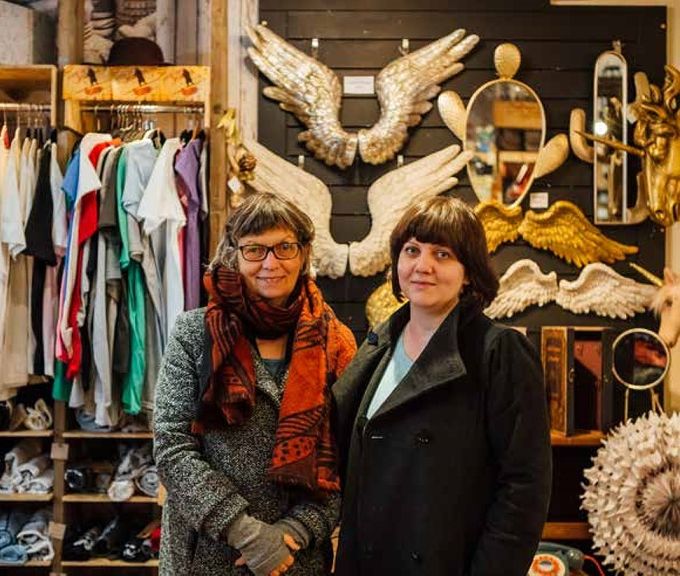 An Aladdin's cave of the weird, wonderful and fabulous, you have to see Birds Yard to believe it. The multi-award winning store prides itself on showing the best of local and global talent – and the perfect place to start if you're buying gifts or treating yourself to something a little bit special. You could spend a whole afternoon there discovering all the unique items in their collection. From kooky lighting and homeware to art, clothing and jewellery, you'll be amazed by what you'll find at Birds Yard – where else could you find a unicorn wall trophy, a knitted cactus or bust of a rhino in officer's uniform? The store is also a showcase for many of Sheffield's creative designers, illustrators and craft community – all handpicked by the owner to maintain the shop's unique style.
Chapel Walk - Tel: 0114 278 8709 www.birdsyard.co.uk
Bloo88
Serving an eclectic range of pizzas, from classic to veggie to Americana, along with a stellar list of cocktails, in one of Sheffield's most beautiful old drinking dens.
182 West Street - bloo88.com
BoBo Express
Cantonese restaurant serving traditional claypot rice, nutritive detox broth and cantonese delicacies.
51 Furnival Gate - boboexpress.co.uk
Boo Wax Records
Boo Wax is a crate diggers dream – and a great place to hang out for a few hours, listen to some tunes and chat to fellow vinyl junkies and DJs. From rare second hand classics and brand new bangers and loads you won't find anywhere else in Sheffield. Hip hop, funk, soul, reggae, house, techno, drum & bass, dubstep, grime and more – with new records out every day.
158 Devonshire Street - www.nstagram.com/boo_wax
Bronco's Rodeo Bar & Grill
Big-plate American restaurant in a chilled, family environment.
53 West Street - bronchosrodeo.com
Browns Family Jewellers
Browns Family Jewellers place honesty and integrity at the heart of their business. With over twenty years experience and a wealth of knowledge, they specialise in vintage, antique and new jewellery for men and women. You'll find a beautiful range of jewellery, including engagement and wedding rings, and service with a personal touch.
107 Pinstone Street - www.brownsfamilyjewellers.co.uk
Burritos y Mas
Catering for meat lovers, vegetarians and vegans, burritos are prepared every day using only fresh ingredients. So, if you work in town or find yourself doing a bit of shopping, take a break and come and have lunch with Burritos y Mas! Churros and coffee from early morning.
Orchard Square - burritosymas.co.uk
Butlers Balti House
Loved by the locals, this modern restaurant serves authentic and aromatic Indian dishes quite unlike anywhere else in Sheffield, with spice levels to suit all tastes.
44-46 Broad Lane - butlersbalti.com
Cabin, The
Pancake, waffles, milkshakes and coffee restaurant
20-24 Fitzwilliam Gate - thecabin-sheffield.co.uk
Café Piazza
Simple, generous and seasonal dishes with influence from around the Mediterranean region and Italy in particular.
18 Church Street - caffepiazza.co.uk
California Fresh
Inspired by California and born in Sheffield, this independent Mexican-style eatery pushes the boundaries of what a burrito can be, combing different flavours to create a unique burrito experience.
257 Glossop Road – www.californiafresh.co.uk
Cards & Gifts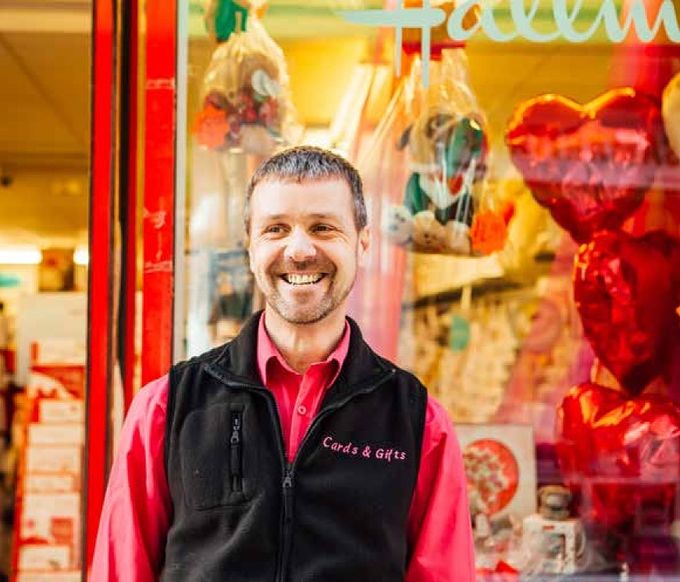 A huge range of cards and gifts – with the personal service and great value you can only experience at an independent. You'll find top quality cards for every occasion and age – some you won't find anywhere else on the high street. Plus, wrapping paper, gifts, badges, helium balloons and everything you need to throw a party. The shop also boasts the largest collection of 'Me to You' teddies for miles around – but if you want something truly unique, try Creation Express, their personalised gift service. In less than 10 minutes you could be walking out with a photo and personal message printed onto a range of gifts including mugs, photo frames, key rings, moneyboxes, cushions and more. The perfect way to make your gift extra special.
Chapel Walk - Tel: 0114 2750169 www.cardsgiftssheffield.co.uk
China Red
Authentic SzeChuan cuisine in the heart of Sheffield. This is a simple, eatery serving Chinese staples such as fried rice and lo mein in unfussy surrounds.
3 Rockingham Gate - www.chinaredsheffield.com
Chinese Kitchen
A busy and friendly place, conveniently right by the Crucible theatre, that plates up fresh and flavoursome classics like duck pancakes and sesame chicken.
43 George Street
CollardManson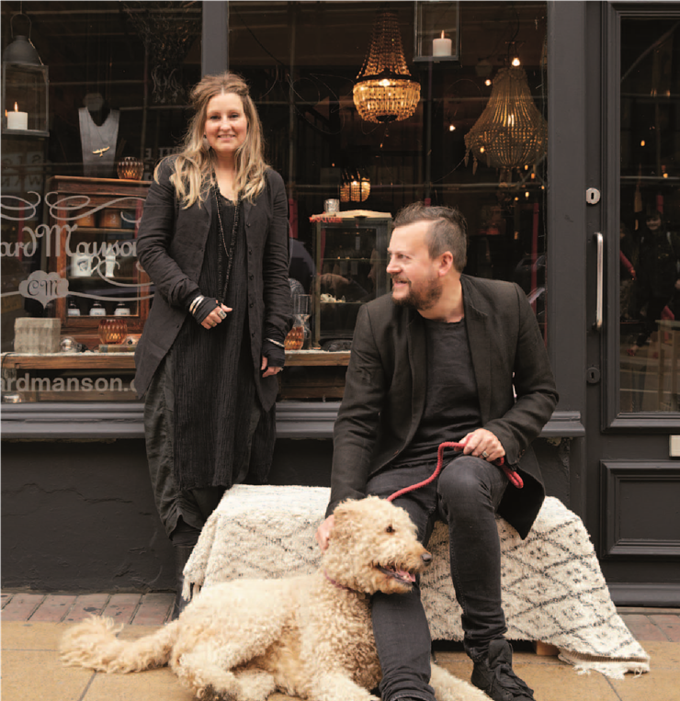 CollardManson is like nowhere else in Sheffield – or anywhere. Its unique collection of clothing, gifts, jewellery, bags, homeware and curiosities make it completely unique – and the amazing store interior adds to the whole shopping experience. Among the collection you'll find plenty of CollardManson's own label clothes as well as choice pieces from Wolf and Moon, Goti, Rundholz, WDTS, Thom Krom and Mes Demoiselles. CollardManson create and curate – and only sell things they like, referencing trends but not necessarily following them. Their theory is, if you like the store's clothes, you'll probably like the store's homeware and everything else they sell – it all feels connected and carefully put together. There's no wonder the Devonshire Street store attracts people from all over the country, making it a real destination for those looking for something a bit different.
123-125 Devonshire Street - www.collardmanson.co.uk
Common Room, The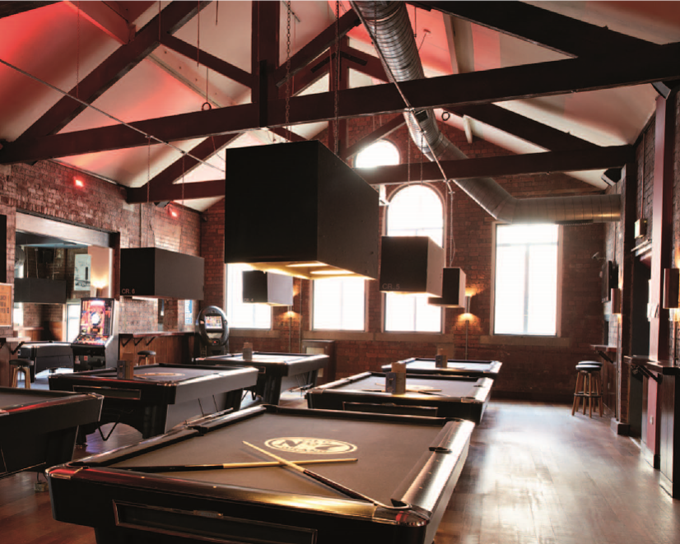 Sheffield's only two-storey sports bar, with more than 50 TVs showing up to three sports channels at a time – don't forget to book your seats to get the best view. Plus more than 10 pool tables and a ping-pong table – all for hire by the minute. Hungry? The menu is all about dirty burgers, fried chicken and a large selection of vegan alternatives.
127-129 Devonshire Street - Tel: 0114 280 8221 www.common-room.co.uk
Copper Pot, The
Lovely little venue serving coffee and a selection of sandwiches, Tuscan flat bread melts, hotdogs, burgers, vhicken wings and wedges.
68 Division Street - Tel: 0114 249 6270 www.copperpot.cafe
Couch
Coffee house with unique industrial décor, serving breakfast and lunch. Wide-ranging food menu to suit a variety of tastes. Burgers, pizzas and flatbreads.
29–31 Campo Lane - Tel: 0114 275 6361 www.couchstuff.co.uk
Craft and Dough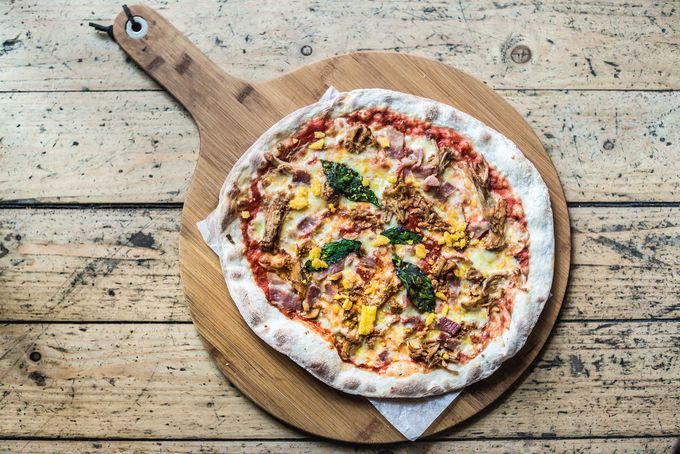 Craft and Dough is renowned in Sheffield for an innovative take on pizza. They're not afraid to experiment with unusual topping combinations and their selection of craft beers and cocktails make this restaurant a great choice for a unique yet relaxed dining experience, be it for brunch, lunch or dinner.
44 Campo Lane - www.craftanddough.co.uk
Crucible Corner
The Crucible's very own restaurant just a stone's throw from the theatre itself. Spilling out onto Tudor Square, the Crucible Corner is a cheerful spot for light bites, burgers, and even a vegan take on traditional fish and chips.
101 Norfolk Street - www.sheffieldtheatres.co.uk
Cubana
Located in a beautiful building in Leopold Square, Cubana is a vibrant tapas bar transporting its customers to colourful Cuba. Merging both Spanish and Latin-style tapas dishes together with a fantastic choice of cocktails and live music, Cubana is a great spot for dinner, and afterwards you'll be ready to continue the evening dancing downstairs.
Unit 4, Leopold Street - www.cubanatapasbar.co.uk
Dapper Chaps
Dapper Chaps specialise in modern, classic and trendy styles and with over ten years of experience you'll be in safe hands. They also offer beard grooming and stock a wide range of premium hair products so you'll always look your most dapper.
107 Devonshire Street – Tel: 0114 275 0432 @dapperchaps
Dog and Partridge
Take a seat in this snug traditional pub with a cask ale or bottle of craft beer. True to its name, it prides itself on being dog-friendly.
56 Trippet Lane - Tel: 0114 270 6156 www.thedogsheffield.co.uk
Edo Sushi
Fresh delicious handmade sushi, Japanese hot food, tempura & teriyaki dishes.
26 High Court - www.edosushi.co.uk
Efes
Efes, near West Street, offers Turkish food of a quality which is unmatched anywhere else in Sheffield, made all the better by its friendly service and atmosphere.
278-280 Glossop Road - www.efesbargrill.co.uk
El Paso
El Paso is an intimate, independently-run, city centre restaurant that offers a fantastic selection of authentic Mexican and Italian dishes.
10 Cumberland Street - www.elpasorestaurant.co.uk
Ernest Wright and Son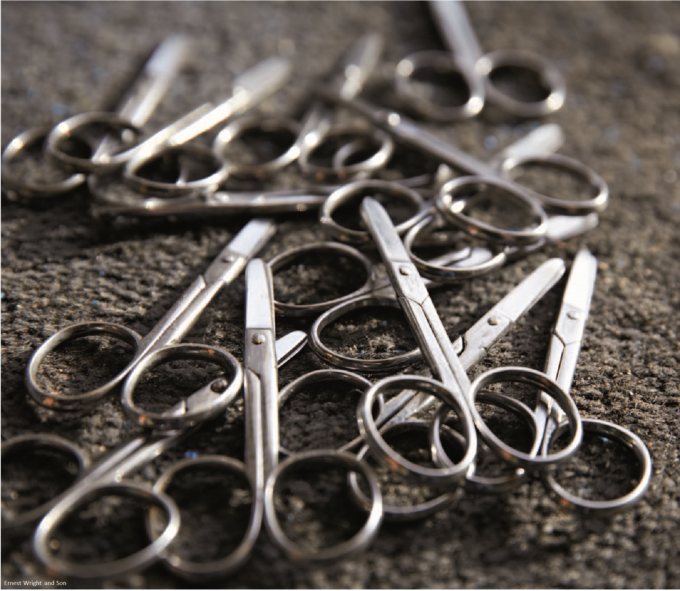 Ernest Wright and Son has been hand-making the finest quality scissors and shears for well over a hundred years in Sheffield, the birthplace of stainless steel. The company, as well as its tools and skills, has passed down through five generations and in 2014 Ernest Wright & Son was the subject of The Putter, a short film by Shaun Bloodworth, which saw a resurgence of awareness of and interest in the company and brought orders flooding in from around the world.
58 Broad Lane - www.ernestwright.co.uk
Eton Clothing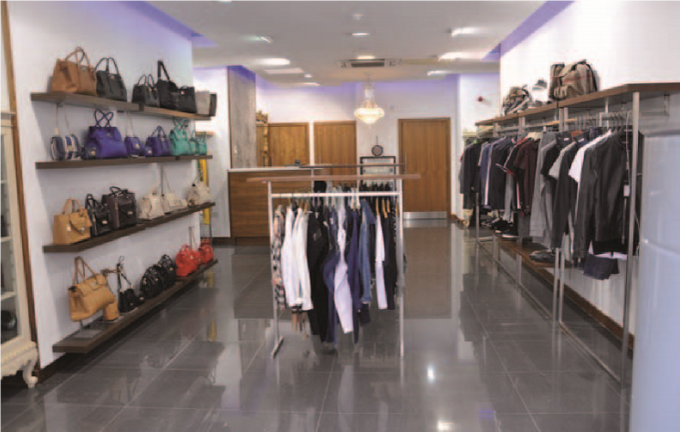 Eton is the home of up-to-the-minute fashion in South Yorkshire, offering designer menswear and a personal service for more than 30 years. It's been here on Division Street for the last nine years, and brings people to the area from all over the region and beyond. With exclusive items from a range of top designers, including Burberry, Philipp Plein, Stone Island, Kenso and Dsquared, there's no wonder fashion-conscious customers come from far and wide. But the latest fashion and friendly faces are just the start. Eton's team pride themselves on their extensive knowledge of their collections, styling, fitting and their regular customers – so shopping feels like a truly personal experience. You can browse its core range on its website but the best place to see everything is in store. And staff told us there are new exciting brands coming soon – find Eton on social media to see what's new first.
65 Division Street - Tel: 0114 272 4487 www.eton-clothing.co.uk
Extra Life Gaming Lounge
A family-friendly café with a difference. Enjoy a variety of hot and cold snacks, freshly ground coffee, refreshing smoothie or an ice-cold ice cream milk shake in this fab video games café.
24 Commercial Street – www.extralifegaminglounge.co.uk
EYEYE
EYEYE is an independent optician with a strong ethical focus. Their honest and friendly service is second to none and the one-hour unhurried eye test is thorough and detailed. They also specialise in beautifully-made, sustainable and ethically-sourced frames and practice nononsense, ethical-pricing. Their shop is dog and bike-friendly too.
12 Devonshire Street - Tel: 0114 249 8288 www.eyeyesheffield.co.uk
Fagans
Fagan's is a cosy hidden gem in the city centre. It's known for its tough pub quiz and its mural by one of Sheffield's favourite artists, Pete McKee.
69 Broad Lane -  0114 272 8430 @FagansPub
Feast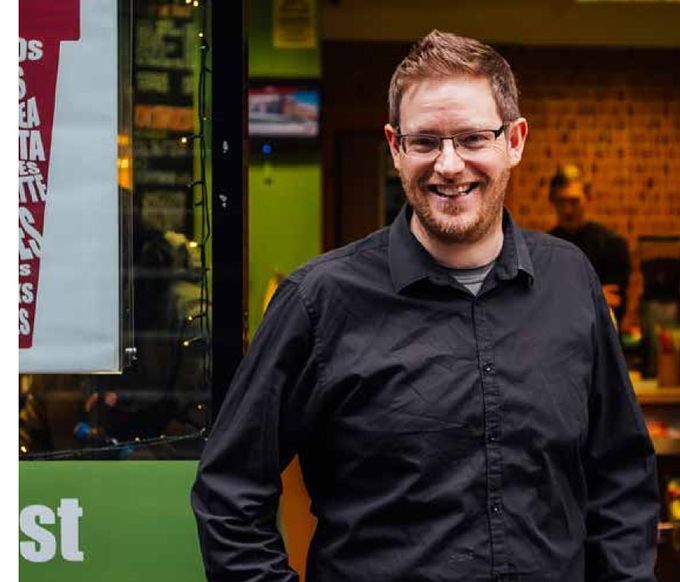 Offering breakfast, lunch and snacks since 2007, Feast is famous for fresh, quality ingredients, a friendly welcome and great value. Everything is made on site, with locally sourced ingredients where possible – offering a huge choice of sandwiches, salads, smoothies and cakes – including plenty for vegetarian and vegan customers too. Because it's family-run, you can expect an extra personal service, a laid back atmosphere and a decent playlist on the stereo. They're also on first name terms with their regulars, but not because they write it on their coffee cups – it's because they have actual conversations with their customers – and love hearing the stories people have to tell. Call ahead and have your food waiting for you, or why not speak to the team about catering for your next event.
Chapel Walk (also at Queen's Street) - Tel: 0114 276 2862 www.feastfood.co.uk
Fresh Choice Noodles
A contemporary modern East Asian Restaurant and take-way.
21-23 Matilda Street - freshchoicenoodles.com
FirePit Rocks
FirePit Rocks is an American Sports and Dive Bar situated in the heart of Sheffield's night life on West Street. This alternative bar has something for everyone, from delicious BBQ food, live sport, music, quizzes, retro gaming, beer pong and Jam nights. Open late with DJs spinning classic indie, rock and hip hop beats.
138 West Street - www.firepit.rocks
Follow Your Dreams Tattoo
The longest-running studio in this part of town, FYD Tattoo is home to the talents of local legends Tacho Franch, Billy Sleight and David Barry – as well as a host of international guest artists.
Forum Shops, Devonshire Street - Tel: 07851 800848 www.fydtattoo.com
Foodhall
With a pay-as-you-feel approach, Foodhall uses food which would have otherwise gone to waste to create healthy meals to serve in its DIY interior space.
121 Eyre Street - Tel: 0114 303 6040 www.foodhallproject.org
Forum Kitchen & Bar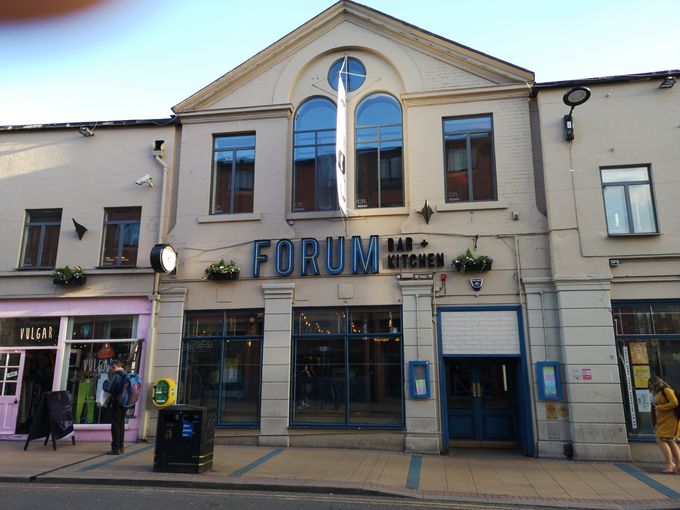 The Forum first opened its doors way back in 1992, and really set the tone for the vibrant hub of independent businesses we all enjoy today. Pop in for quality breakfast or a quality night out – and everything in between. The Forum never lets you down. And when the sun shines, things get even better, as the bar moves out onto the terrace and Devonshire Green becomes a sea of deckchairs.
127-129 Devonshire Street - Tel: 0114 280 8227 www.forumsheffield.co.uk
Frehiwat Habesha
A delightful little eatery that serves all manner of Ethiopian and Eritrean style fare. The unassuming venue boasts a friendly service serving a fabulous blend of family favourites and tantalising chef specials including pasta, veggie, meat and fish-based options readily available.
35 Exchange Street - freshhabesha.co.uk
Freshmans Boutique
Filled with vintage gems, Freshmans Boutique is the longstanding destination for men's and women's vintage in Sheffield.
6-8 Carver Street - www.freshmans.co.uk
Fusion Organic Café
An organic cafe which offers freshly-made and locally-sourced dishes on a daily basis, Fusion is renowned for its great salads and light bites as well as its coffee.
74 Arundel Street - Tel: 0114 252 5974 academyofmakers.co.uk/fusion-cafe
Gaard Coffee Hide – West One
A dog-friendly Vegan Cafe with lots of great vegetarian options. Gaard offers a speciality roasted coffee from Foundation Coffee, loose leaf and bagged teas from Suki, plus a cosy cafe environment with warm comfortable seating.
8 Fitzwilliam Street - facebook.com/GaardCoffee/
Ginseng
Serving a wide selection of Korean dishes from traditional recipes to Korean barbecue, Ginseng offers a cuisine unlike anywhere else in Sheffield.
8 Fitzwilliam Street - ginsengsheffield.co.uk
Grace and Flavour
Open at the crack of dawn for early morning caffeine fixes and throughout lunch is this classic salad and sandwich deli bar.
10 Orchard Street - Tel: 0114 279 7980
Grapes, The
Portraits of JFK, James Connolly and Michael Collins peer out from the walls of this atmospheric Irish pub down Trippet Lane. It's also famously where Arctic Monkeys played their first gig.
 
80 Trippet Lane - Tel: 0114 249 0909 www.thegrapessheffield.com
Grazie
A family run southern Italian restaurant specializing in fresh homemade pasta. The inspiration comes from the owner's hometown Polignano a Mare, Puglia where his nonna Maria used to make fresh orecchiette (apulian ear shaped pasta) and cavatelli (shell shaped small pasta) daily.

1-3 Leopold Street - www.graziesheffield.co.uk
Gatsby Bar, The
The Great Gatsby calls itself a chameleon of a bar – and with so much going on, it's easy to see why. It's a cosy snug with a huge range of premium liquor. It's a weekend party bar with the best music and a 3am license. It's the home of Shy Boy Cantina, Mexican inspired street food. It's got one of the only sunny beer gardens in the city centre. Mostly though it's just a place to hang out for the great and the good of this fine city. And then upstairs there's Daisy's – the calm above the storm – where you'll find a little peace and sophistication as you enjoy tableservice cocktails and see how the other half live.
73-75 Division Street - Tel: 0114 273 1050 www.thegatsbybar.co.uk
Green + Benz
If you're looking for a truly special piece of jewellery, Green + Benz should be at the very top of your list. As soon as you walk in you're met with a welcoming smile – and you instantly know you're in safe hands. Green + Benz prides itself on exceptional customer service – and being independent, will take extra time to get to know you and understand exactly what you want. But it's the knowledge and experience of Green + Benz's staff that really sets them apart. Owner Helen Dimmick is a certified diamond grader and members of the sales team have degrees in jewellery making, plus regular training means you'll always get the best advice. And not just about jewellery either – staff will even given advice on the best way to pop the question. It has a huge range of contemporary jewellery – including exclusive collections from German, Swiss and British designers who have specifically chosen Green + Benz to stock their items. Or if you want something unique, it can create anything you want in its Chesterfield workshop. It makes sense to book a consultation if you've got something special in mind.
71 Division Street - Tel: 0114 270 6366 www.greenandbenz.com
H.L. Brown
Founded in 1861 by Harris Brown, this jewellers has stood the test of time to become one of Yorkshire's leading jewellery specialists. The family-run, independent business offers a stunning range of gold and silver jewellery, watches and clocks, and also stocks a magnificent selection of gem, antique and period pieces. Knowledgeable staff are always on hand to provide sound advice and to assist with valuations, refurbishments, repairs and servicing. The shop is also renowned for its beautiful diamond collection, if you're looking for something that sparkles.
2 Barker's Pool www.hl-brown.co.uk
Headonist, The
The Headonist is a first class Hair and Beauty salon in the heart of Sheffield's Commercial Hub on Campo Lane. Relax in this  newly refurbished Boutique salon, with luxurious surroundings. Enjoy a full range of refreshments, free WiFi and iPad use and complimentary head and scalp massage.
21 Campo Lane - Tel: 0114 272 2153 www.theheadonist.co.uk
Honkytonks Barbershop
A traditional barbers, specialising in periodic hair styles, straight blade services and beard trims – courtesy of Master Barber Harry Myers and Brendan Frances.
Forum Shops, Devonshire Street - Tel: 0114 273 1056 www.honkytonksbarbers.com
Hop Hideout
Hop Hideout is a specialist craft beer and cider shop featuring over 200 beers, a hand-picked selection of ciders and natural, organic and skin-contact wines. Their award-winning approach to retail is dedicated to showcasing greatness from Yorkshire and beyond.
Castle House (Kommune) - www.hophideout.co.uk
HowSt Café
HowSt's modern and stylish interior combined with its nourishing meals and creamy coffee make it the perfect choice for breakfast, brunch or lunch.
46 Howard Street - Tel: 0114 270 0101 www.howst.co.uk
Humpit
Humpit specialise in the creation of plant-based dishes with a focus on hummus, falafel and pita. Their vegan-friendly food is freshly made every day and is perfect for those times when you need to grab a quick bite to eat on the run. With the smoothest hummus and the fluffiest pita, your tastebuds will thank you.

45 Leopold Street - www.humpit-hummus.com
Hungrybuddha
The freshly cooked, subtly spiced and highly flavoursome menu is prepared in a way that creates a unique taste and distinctive combinations. Lunch is served from 12 noon until finished, Monday - Saturday. Offer Nepalese Thali every day, featuring rice, dal, homemade pickles, chutneys and a choice of vegan, vegetarian or meat curry. Washed down with traditional Nepalese tea.
The Moor Market, 77 The Moor - hungrybuddha.co.uk
Hygge Cafe
Centred around the Danish noun of the same name, Sheffield's very own taste of Denmark Hygge serves fabulous coffee and freshly made sandwiches and cakes in a completely unique space designed for cosiness and comfort to ceate a feeling of contentment and well-being.
14 Fitzalan Square - www.hyggecafes.com
Industry Tap
A great social space to enjoy fantastic craft beer in a relaxed friendly environment. Tap into more choice with 21 keg lines and dedicated fridge space ensures that most tastes are catered for, all supplemented with a full spirits and soft drinks range.
85 Sidney Street  www.industrytap.co.uk
Julia's Hair & Cosmestics
The Largest Hair and Beauty Supply Store in Sheffield!
113-115 Pinstone Street 
Kojo & Lee
Based on Devonshire Street, Kojo & Lee offers a unique and personalised hairstyling experience, quite unlike anywhere else, within a beautiful rustic interior.
109-111 Devonshire Street – www.kojoandlee.co.uk
Kollective Kitchen
The Kollective Coffee and Kitchen is the stunning on-site café at The Site Gallery – Sheffield's international contemporary art space - serving colourful freshly prepared dishes with some of the best coffee and cake in Sheffield.
1 Brown Street - www.kollectivekitchen.co.uk
Kommune Food Hall
Kommune is an innovative concept bringing together some of the most acclaimed, independent kitchens, brewers and retailers in a unique, urban space. This new meeting place is home to a diverse choice of great tasting food, an artisanal bakery and specialty coffee, independent retail and an iconic bar. Vendors include: Chaat Cart, Depot Bakery, Depot Pizza Company, Fat Hippo, MorMor, Shoot The Bull, Tamper Coffee Kiosk, Torrito and Yoki Social Table.
Castle House, Angel Street -  www.kommune.co.uk
La Biblioteka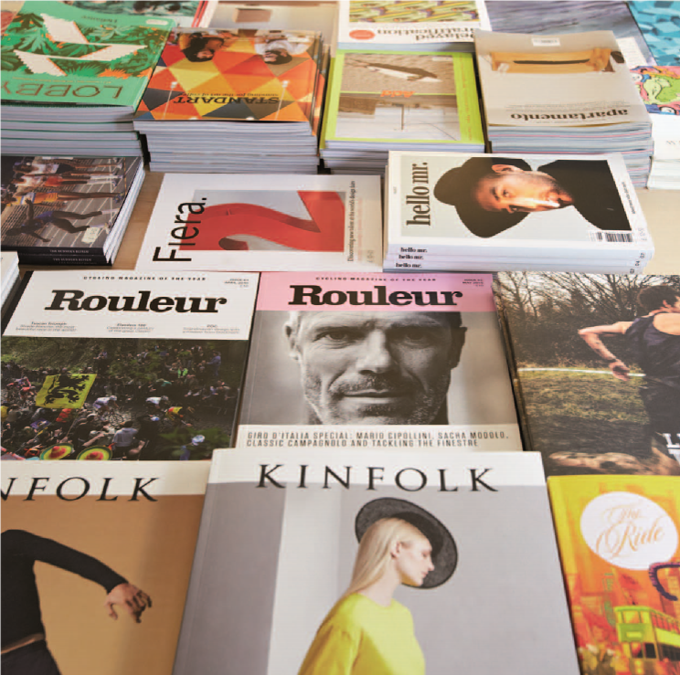 Nomadic independent print purveyors La Biblioteka settled into no. 70 in 2016, with funding from the Renew Sheffield project. The shop fills a gap in the market for unique and creative magazines that you'd struggle to find anywhere else in the city. It's also a great place to pick up holiday inspiration, stocking a great selection of alternative and independent travel guides to cities near and far.
Castle House (Kommune) -  www.labiblioteka.co
La Coupe
Based in Orchard Square, this hairdresser offers a range of high-quality and professional haircuts and styles in its modern and monochrome hairdressing studio.
29 Orchard Square – Tel: 0114 275 0505 www.lacoupestudio.com
La Gondola
An authentic yet affordable little family-run place, with all the classic pizza, pasta dishes and Italian desserts, as well as interesting chefs' specials.
33 Carver Street - lagondola.restaurantwebx.com
Laundry for Hair
With a clutch of Best Salon awards to its name, Laundry offers comfortable luxury in stylish surroundings. With its on-site cold pressed juice bar and friendly staff, a trip to Laundry is an all round treat.
151 Arundel Street – Tel: 0114 276 3645 www.wearelaundry.co.uk
Let's Sushi West One
Experience fresh and authentic Japanese cuisine in this high-end Japanese restaurant and bar. Japanese cuisine to either dine in or take away in the comfortable tastefully decorated Japanese setting.
The Plaza, Fitzwilliam Street (also at Division Street) - www.letssushi.co.uk
Lockwood Florists
Lockwoods Florists are a long established family run business who have been trading from the same location in Sheffield for over 40 years. Delivery and collections are still available.
Surrey Street - www.lockwoodsflorists.co.uk
LP Record Store
These artisans have over 40 years of experience crafting and repairing bespoke jewellery, with design and trade all taking place in their workshop in the centre of town.
137a Arundel Street - www.lprecordstoresheffield.co.uk
Lucky Fox
If you've not already, you have to try Lucky Fox. A Brooklyn-inspired diner with a passion for great fried chicken and great beer. Everything's fresh and cooked to order – the kitchen doesn't even have a freezer or microwave. Just quality local produce, cooked New York City style – along with classic American diner service with a smile. It all started in 2014 with a month-long chicken pilgrimage, seeking out the finest fried chicken the Big Apple had to offer – and bringing the best bits back to Sheffield. Its hero dish is Chick'n Waffles (which is mind-blowing) but the menu's packed with tempting dishes you usually only ever see in the movies. Find a seat, listen to some hip hop and prepare for an authentic taste of America.
72 Division Street T: 0114 278 0811 www.theluckyfox.com
Lynne's cafe
Lynne's Pantry is a Sheffield gem! Founded in 1978, its one of Sheffield's oldest cafes, tucked away amid the Surrey Street cobbles. Good hearty traditional food is the core of Lynne's Pantry.
39 Surrey Street - www.lynnespantry.co.uk
Mama's & Leonies
Combining friendly service with a thoroughly welcoming atmosphere, this family restaurant has served tasty and authentic Italian food since 1968.
111-115 Norfolk Street - mamasandleonies.co.uk
Marmadukes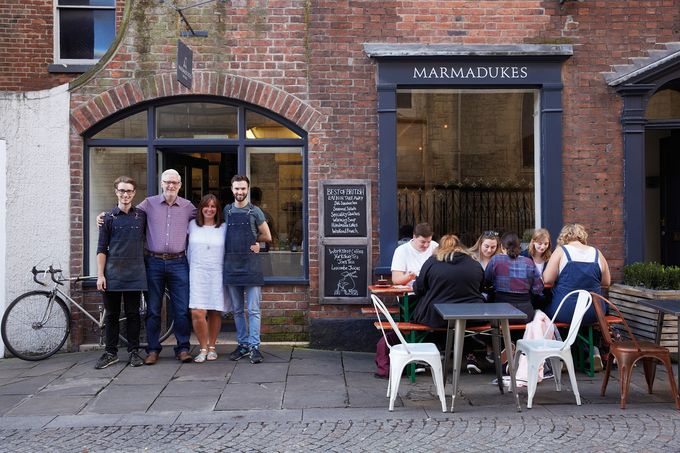 Nestled in the heart of Sheffield, Marmadukes is the perfect weekend lunch location thanks to its delicious deli sandwiches and salads and its superb range of drinks. Be sure to take in the beautiful rustic interior while enjoying their rich coffee and cakes.
22 Norfolk Row and 42 Cambridge Street - www.marmadukes.co
Melody Couture
Melody Couture has been in business for over 30 years, dressing bright young things in the latest looks at affordable prices.
64 The Moor - www.melodycouture.co.uk
Michael Spencer Jewellers
These artisans have over 40 years of experience crafting and repairing bespoke jewellery, with design and trade all taking place in their workshop in the centre of town.
Unit 6, Craft Workshops, Orchard Square - www.michaelspencerjewellers.co.uk
Moonko
There's something special and charming about Moonko – it has a lovely, relaxed atmosphere and a style all of its own. This award-winning, independent shop specialises in plants, jewellery and gifts – but there's much more to it if you delve a little deeper. It dries all its own flowers and makes its own flowerpots – in fact, everything it stocks is either made by staff or by its carefullyselected bank of designers – who are all on first name terms. Owner Deborah has a clear vision for the store – in terms of both products and its mission. Everything she sells is sustainable and ethical – and Deborah is passionate about giving back to the community, supporting local charities, mentoring aspiring business owners and holding workshops on a host of crafts.
89 Division Street - Tel: 07981 361502 www.moonko.co.uk
Moor Market
With around 90 independent businesses, Sheffield's Moor Market has the biggest collection of indie retailers under one roof in the region, and it's at the heart of new developments in The Moor shopping district. So think local and give its stalls a go next time you're shopping in the city centre – whether its fresh fruit and veg, meat and fish, local beer and coffee, fabric, jewellery and makeup, or toys for your pet, the market traders will sort you out. You'll also find flavours from around the world while you're there; take your pick from Chinese won ton, Portuguese tarts, Greek olives, indulgent burgers, Thai treats, a traditional British cottage pie, and much more.
77 The Moor - www.sheffieldmarkets.com
Mount Lebanon
Traditional interpretations of classic Lebonese dishes.
169-171 West Street - mountlebanon.co.uk
Mr Miyagi's Revolving Sushi Bar
This conveyor belt sushi spot boasts a fantastic choice of Japanese dishes, from gyoza to yakisoba. It's a sushi lover's heaven.
169-171 West Street - Mrmiyagisushi.co.uk
Music Junkee
Music Junkee is Sheffield's freshest outlet for things musical, from Accordions to Xylophones... and everything in between.
7 Earl Street - www.musicjunkee.co.uk
Naked Ape
Specialising in quality outdoor wear for climbing, running, skiing, snowboarding and fitness, Naked Ape is also an official stockist of Vibram five finger shoes, Patagonia outdoor clothing, and Carhartt workwear.
190 Norfolk Street -  www.nakedape.uk.com
Natural Bed Company
The Natural Bed Company are creators of solid wooden beds, futon sofa beds and bedside tables, all expertly crafted from high quality, sustainable materials. They also stock a range of beautiful home essentials - from luxury towels and candles, to slippers and bedding, they have everything to make life that little bit more comfortable.
123-125 Fitzwilliam Street - www.naturalbedcompany.co.uk
Niiice
A newly opened lifestyle store, selling clothes, caps, pins and cool stuff sourced from up and coming brands and designers in US, France, Canada, Spain and right here in Sheffield.
Forum Shops, Devonshire Street - www.facebook.com/niiicesheffield
Noodle Doodle
Serving an extensive selection of authentic and flavoursome Malaysian and Chinese cuisine, in great portions and at great prices.

34 Trippet Lane - noodle-doodle.co.uk
Noodle Inn Centro
A Chinese restaurant based in the city centre, Noodle Inn Centro serves its speciality noodles with a range of tasty and sumptuous Chinese dishes.
15 Westfield Terrace - noodleinncentro.com
Ohm Food Yard
Enjoy the stylish and luxurious surroundings of Ohm while you sip cocktails from their fantastic menu which features twisted classics, tropical tastes and sweet treats amongst others. There really is something to please every palate and you can take advantage of their happy hour deals every day from 4pm. Plus, if you'd like to dine while you drink, you can choose from a wide range of sharing plates, salads, burgers, pizzas and southern fried chicken. Keep an eye out for their special events too, bottomless pizza and prosecco is a favourite. Delivery only at present.
West One Plaza, Fitzwilliam Street - ohm-sheffield.com
Owl & the Pussycat Piercing, The
With more than 12 years' experience in the industry, The Owl & the Pussycat specialise in surface piercings and microdermals – and stock a wide of body jewellery and aftercare products. The team are a super friendly bunch, so pop in and say hello.
Forum Shops, Devonshire Street - Tel: 0114 275 0719 www.theowlandthepussycatpiercing.com
Patriot Games
Founded as a market stall in 1994 in Sheffield's Castle Markets Patriot Games has gone on to be a much loved part of the Sheffield gaming community and beyond. It hosts many gaming events and helps run events at places like UK Games Expo. 
33 King Street - Tel: 0114 273 1762 www.patriotgames.ltd.uk | custom printing available at www.custompatriot.co.uk
Phone Extras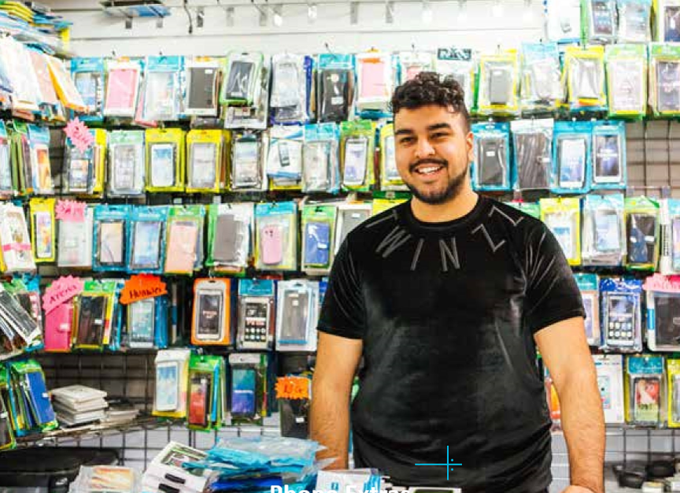 Everything you need for your phone – and always top quality and great value. This handy little shop has been on Chapel Walk for 10 years – with customers coming back again and again for the friendly personal service, expert know-how and huge range. Choose from hundreds of phone covers for every make and model, as well as cables, adapters, batteries and other accessories – Phone Extras has it all. They can also help with screen repairs, general repairs and unlocking phones – pop in, tell them the problem and they'll get you back up and running in no time.
Chapel Walk - Tel: 0114 275 8000 www.phoneextras2013.wixsite.com/website
Phone-Geeks
Phone, laptop and tablet repairs, plus a huge range of phone covers and accessories – all with expert knowhow and a friendly smile.
Forum Shops, Devonshire Street - Tel: 0114 272 1388 www.phones4all.co.uk
Plantology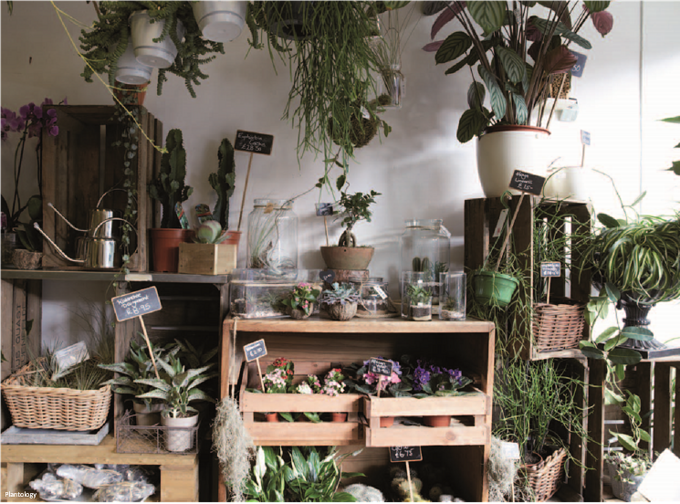 A little oasis in the heart of Sheffield city centre, Plantology has been a big part of Division Street's appeal since they moved here more than 19 years ago. You're lured in by the stunning window displays and immediately hit with the fragrance of hundreds of flowers. A real delight for the senses. It doesn't take many minutes of browsing their flowers, plants and botanically-inspired gifts to realise Plantology offers something a little different to your usual high street florist. From gorgeous hand-crafted gift bouquets, beautiful wedding flowers and thoughtful floral tributes, to arrangements for offices, corporate events or photo shoots, you'll always get something unique and memorable. The staff clearly love what they do – and are extremely knowledgeable too. Every plant comes with expert advice on watering, light and position. And if you have any questions, Jill and her team are always more than happy to help.
70 Division Street - Tel: 0114 270 6779 www.plantologyflorist.co.uk
QC's Bagel Bar
A little gem tucked away in the city centre, here you can find freshly prepared and quirkily named bagels created with a mouth watering selection of fillings.
8 Orchard Street - 07715 662731 www.facebook.com/QCsBagelBar/
Red Deer, The
Close to the university, The Red Deer is popular with academic types. As well as excellent ales, it also offers a food menu that's particularly strong on veggie and vegan options.
18 Pitt Street - Tel: 0114 272 2890 www.red-deer-sheffield.co.uk
Roebuck Tavern, The
Ideally located near the train station, this traditional English pub is just a stone's throw away from the city centre and serves local ales and hearty food.
72 Charles Street - Tel: 0114 272 1756 www.theroebucksheffield.co.uk
Russell's Bicycle Shed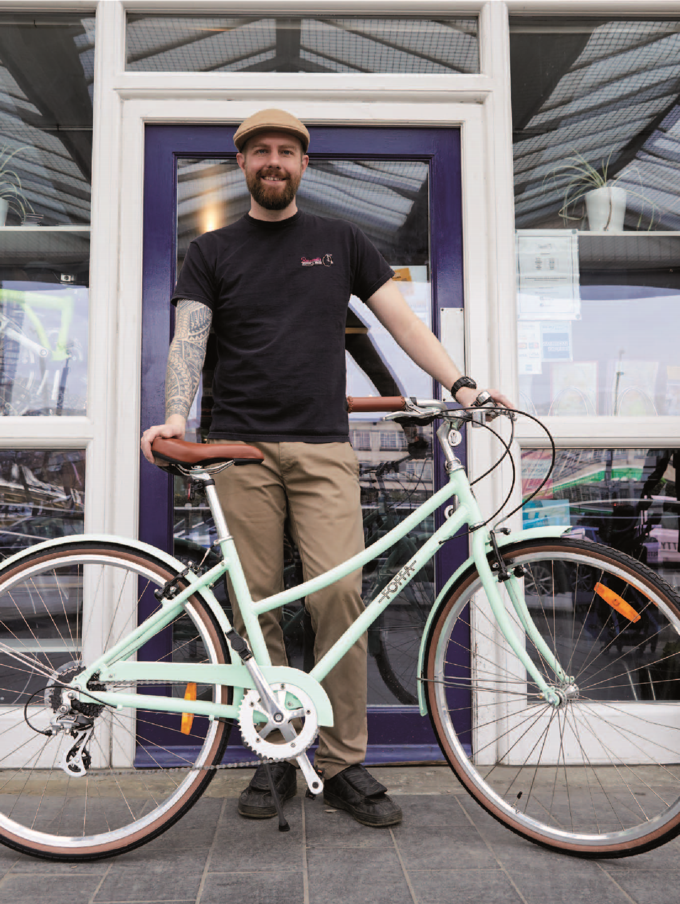 Visitors can explore the city on two wheels as soon as they step off the train in Sheffield, thanks to Russell's Bicycle Shed. The bike shop is based just by the entrance to the station, and as well as selling and servicing bikes it also hires them out at decent day, overnight and week rates. The shop is just next door to the station's Cycle Hub, a secure bicycle lock-up, complete with changing rooms and accessible 24/7 with a key fob, which you can buy from Russell's. You'll also find free-to-use cycle stands on platform 6.
Sheffield Railway Station, Sheaf Street - www.russellsbicycleshed.co.uk
Public
As the nights turned dark towards the end of 2017, a new light was turned on by the side of the Town Hall. It lit the way down the steps to what was once a men's public toilet – now completely transformed into an intimate underground bar that serves some of the most delicious and different cocktails in town.
23-55 Surrey Street - www.publicpublic.co.uk.
Sandwich Division
Established for many years and in the hands of the current owners since 2012 the Sandwich Division has built a strong reputation for quality, service and value for money on Division Street.

22 Division Street – www.sandwichdivision.co.uk
Sa-kis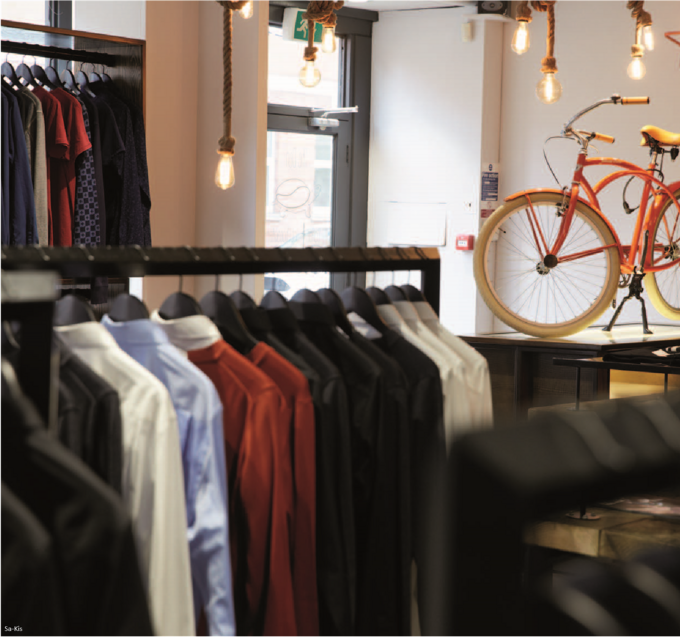 A menswear shop in Sheffield's Devonshire Quarter, Sa-kis stocks the latest designer menswear garments, from Vivienne Westwood to Edwin, in its wide, multi-railed space. Its collection of streetwear clothing from both well-established and emerging brands makes Sa-kis a place which offers its shoppers original and authentic clothing unlike anything to be found on the high street. With a stock of t-shirts, tracksuits, shoes, jackets, shirts and jeans, there is something for everyone at this shop and it is certainly a number one destination among those who have an interest in men's fashion.
32-34 Division Street - Tel: 0114 2787124 www.sa-kis.com
Sakushi
This conveyor belt sushi spot offers a super selection of Japanese cuisine, from Don Buri to Ramen noodles at its quiet but friendly location in the city centre

27 Campo Lane - sakushi.co.uk
Savill Barbers
The highest levels of service combined with a relaxed and friendly atmosphere await you at Savills city centre boutique style barbershops.
114-118 Division Street - Tel: 0114 2761011 www.savillsbarbers.com
Shapla
A family-run restaurant in a quiet corner of the city, providing a friendly welcome and incredible Indian and Bangladeshi flavours since 1979.
26-28 Cumberland Street - shaplasheffield.co.uk
Sheffield Lighting Co
The Sheffield Lighting Company is an independently owned business with over thirty years trading experience in decorative and functional lighting.
13 Rockingham Gate - www.simplicity-lighting.com
Sheffield Makers Shop
The Sheffield Makers Shop is nestled in a corner of Sheffield Winter Gardens in the heart of our city centre. It sells exclusive items by makers and artists living in Sheffield who all work together to make the shop run. Sheffield has a thriving creative scene with many studio spaces, craft fairs and independent creative industries. As more makers have joined the shop it has grown into a vibrant offering of Sheffield's creative talent. Whilst the physical store may be closed, you can still shop online.
The Winter Garden, Surrey Street - www.sheffieldmakerswintergardens.com
Sheffield Tap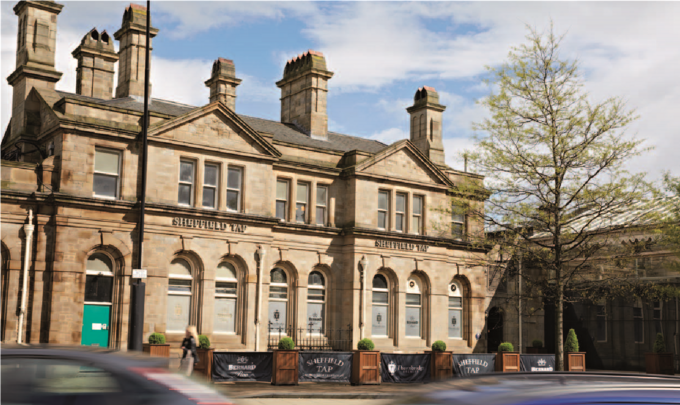 Located within the Grecian architecture of Sheffield Midland Railway Station and lovingly restored to its former glory, the Sheffield Tap offers 11 traditional hand pulls and 14 different keg beers, as well as a large selection of bottles and cans. Its on-site microbrewery "Tapped Brew Co." brews weekly and the latest freshest beer can be found on the bar.
Sheffield Station, Sheaf Street – www.sheffieldtap.com
Silversmiths
A 'Yorkshire restaurant' with a seasonal menu of specialities rustled up from ingredients sourced across the region – wild mushrooms, scallops, bacon chops, parkin, stout, and more.
111 Arundel Street - silversmiths-restaurant.com
Simmonite
A proper family-run butchers with extensive meat and fish counters, deli and a few extra surprises – while you're picking up some choice cuts for tea, you can grab a few beers from their range of craft ales. Simmonite has been around for more than 70 years – opened first as a market stall in 1946 by owner Carl's grandfather, and it's still very much a family affair. Almost everyone who works at Simmonite is related in some way, and it makes for a really friendly atmosphere. We're really lucky to have had it on Division Street for the last five years – and if you haven't had chance to pop in before, make the extra effort, you'll thank us later. Simmonite's meat and fish are some of the best quality to be found in Sheffield – good value too. It cooks all its cooked meats, pies and pasties onsite, and it's always trying new things. The pulled pork pasty is a must-try. It's also a firm favourite at lunchtime too – and with such a range of fresh hot and cold sandwiches and wraps, jackets and pies, it's easy to see why. The world needs more independent shops like Simmonite – and once you try it, you'll never look back.
11 Division Street - Tel: 0114 275 4666
Sinclairs
This independent retailer specialises in designer brand clothing, luggage and accessories, and features names such as Hugo Boss, Paul Smith, Michael Kors and Barbour. From hip flasks and Hunter wellies to totes and dog coats, if you're looking for a little slice of luxury then be sure to pay Sinclairs a visit.
266 Glossop Road www.sinclairsonline.co.uk
Slugger Skate Store
The only skate shop in Sheffield – 10 years and still going strong. Pop in for a huge range of boards, clothes, caps and trainers – plus loads of free magazines.
Forum Shops, Devonshire Street - Tel: 0114 2755131 www.sluggerskatestore.co.uk
Smoke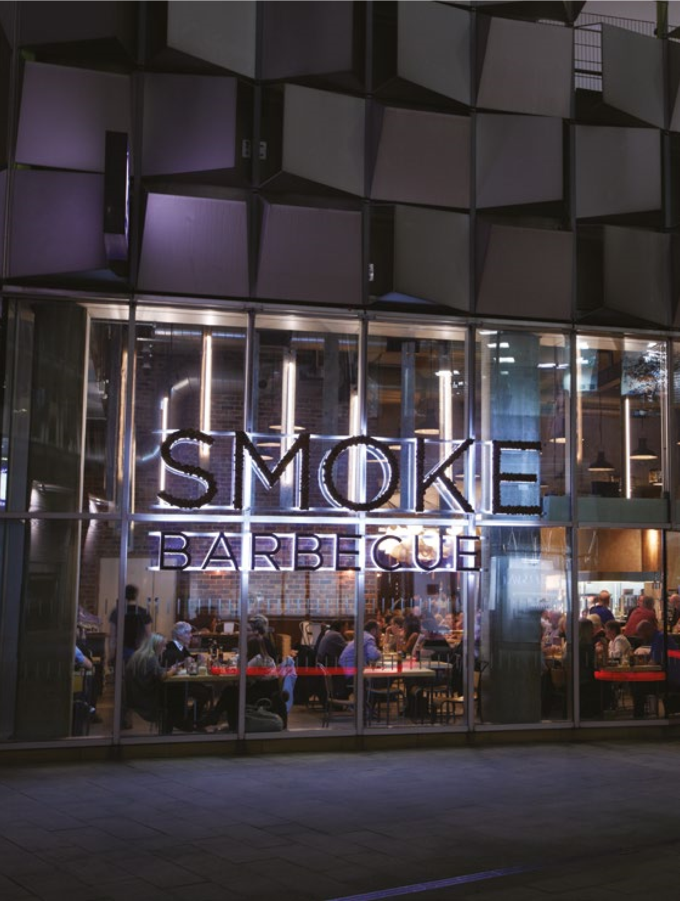 Aim for a seat close to the open pit grill and watch the house-smoked meats cook away. Whether you go for ribs, pulled pork, turkey leg or steak, the main portions are like challenges in themselves. For non-meat eaters they do a veggie burger and some great sides – jalapeño muffins, smoked beans, and mac and cheese.
1 St Paul's Place - smokebbq.co.uk
Smokin' Bull
Good value burgers and fries in a range of combinations – from classic beef with pickled onion, ketchup and mayo to Korean-style fried chicken to cauliflower fritter. The specials have a theatrical twist, coming served under a glass dome that traps in the smoke.
9 Leopold Street - smokinbull.co.uk
Steam Yard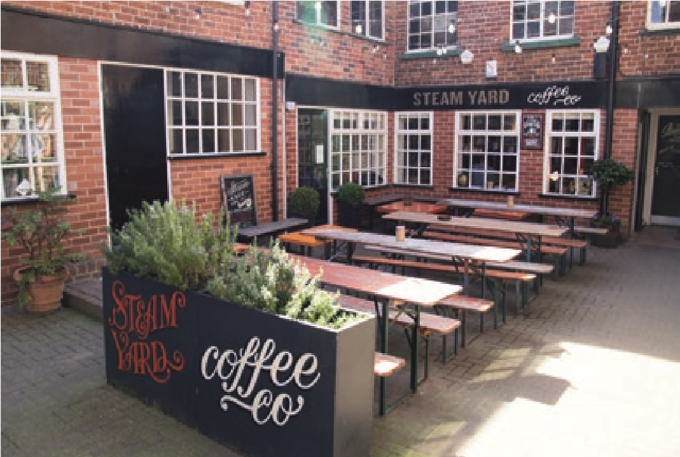 Opened by friends Matt and Nick back in 2014, Steam Yard is the perfect place to escape the hustle and bustle of town, and relax in style. No reservations, no Wi-Fi, just good coffee and great service – what more do you want? Last summer Steam Yard was named one of 'Britain's 30 best places for brunch' – and it won't disappoint. The food menu perfectly straddles between breakfast and lunch, so there's something for everyone, whatever time of day you visit. And then there's the cakes! Some of the most tempting looking treats you've probably ever seen – perfect with anything off their extensive drinks menu.
95-101 Division Street - Tel: 0114 3271270 www.steamyard.co.uk
Stitch Express
Tucked away on Chapel Walk, Stitch Express carry out professional tailoring and clothing alterations. Their staff are highly skilled and experienced and can provide you with quality advice in a relaxed, comfortable environment.
36 Chapel Walk
Street Food Chef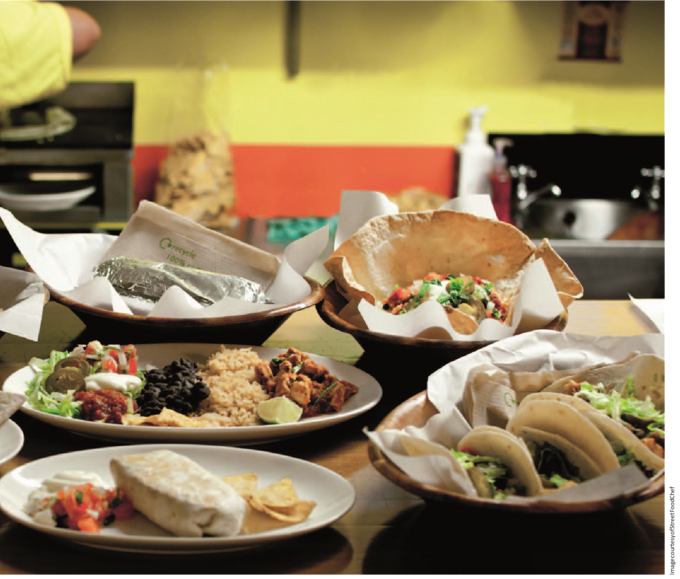 From its humble beginnings as a catering service in a van to now representing four outlets in Sheffield, the Street Food Chef has won the hearts of many thanks to its delicious Mexican cuisine, including chicken mole tacos, veggie quesadillas and beef brisket burritos, as well as authentic Mexican beers and sodas.
90 Arundel Street - www.streetfoodchef.co.uk
Sundaes Gelato
Sundaes Gelato is the home of handmade gelato you can't help but fall in love with! The menu includes a wide range of Waffles, Crepes, Cakes, Milkshakes, Floats and of course, Sundaes and Gelato! Pop down to Sundaes Gelato to sweeten your day.
262 Glossop Road - www.sundaes-gelato.uk/sheffield
Sushi Express
From tempura to gyoza, Sushi Express offers an extensive selection of Japanese dishes and a rich fusion of flavours right in the heart of Sheffield.
8 Milton Street - Tel: 0114 279 7669 sushiexpressuk.com
Tamper Sellers Wheel
A great little coffee shop with a New Zealand twist. Speak to the staff and you soon realise the staff are all complete coffee geeks. It has five different types of coffee on rotation, and staff can all tell you about the differences in great detail. Tamper brought the best of Kiwi café culture to Sheffield, with a laid back atmosphere and a New Zealand inspired brunch menu served till 3pm – plus a selection of fresh cakes and breads delivered daily by Depot Bakery. It's also a hotbed of creativity, with many customers taking advantage of the relaxed atmosphere and amazing coffee to do some work.
Illustrator Adi Carter is one of Tamper Coffee's creative regulars, "It's like a second office for me. I love how friendly everyone is and I always seem to get so much more done when I'm here. And of course, the coffee is out of this world".
149 Arundel Street (also at Kommune) - Tel: 0114 2797570 www.tampercoffee.co.uk
Taylor Taylor
The name Taylor Taylor has been a hairdressing institution in Sheffield since 1907, now into its fourth generation of hairdressing and still going strong.
47 Surrey Street and 20 Division Street - Tel: 0114 272 1837  www.taylortaylorhair.co.uk
Three Tuns, The
A classic British pub with an eye-catching 'flat iron' style building and traditional interior including awood panelled bar and fireplace located close to the vibrant and busy West Street.
39 Silver Street Head - facebook.com/jamesshelltuns
Thou Art
Thou Art's friendly and professional service has seen them become one of the go-to studios for tattooing, body piercing and body modification. With skilled tattoo artists, a fantastic selection of jewellery and knowledgeable staff on-hand to offer helpful advice, you're sure to feel at ease in their spotless studio. Walk-ins welcome and appointments available.
Chapel Walk - www.facebook.com/thouarttattoo
Trade2Us
Trade2us enables customers to buy, sell and exchange a wide variety of products in the technology and entertainment arena. It offers a range of services like Buy Backs, Layaways and cash transfer services to name but a few.
33 High Street - www.trade2us.com
Trifty Store
Affordable independent vintage clothing retailer based in the Castlegate area of Sheffield, providing a bit of something for everyone and gender inclusive sustainable fashion.
1-25 King Street, Castlegate - www.thriftystore.co.uk
Triple Point Brewery and Bar
Enjoy a cold beer, fresh from the onsite brewery at Triple Point. As well as their award-winning and very locally-made range of IPAs, pale ales and lagers, they also serve Twisted Burgers in the garden. Book in advance. Some tables will also be available for walk-ins.
178 Shoreham Steet - www.triplepointbrewing.co.uk
Trippets Lounge Bar
"Fizz, gin, and all that jazz", goes the Trippets tagline. Tucked away just off West Street, this lounge bar hosts live jazz every Friday and Saturday, as well as the occasional themed brunch or wine tasting event.
89 Trippet Lane - Tel: 0114 276 2930 www.trippetsloungebar.co.uk
True North Brew Co
Local brewery, True North Brew Co. recently opened (Dec 2020) a new store on Devonshire Street selling gin, gift sets, kegs of beer and a range of Sheffield merchandise such as The Henderson's Relish Cook Book and Sheffield Honey.
You'll find this specialist shop at in the Forum Shopping Centre alongside Bear Tree Records, Artcade Gallery, Honky Tonk's Barber Shop and The Owl & The Pussycat Piercing. The Forum Shops has housed unique boutiques and services for over 25 years and True North Brew Co. is joining as a permanent resident.
127-129 Devonshire Street - Tel: 0114 2720569  www.truenorthbrewco.uk/store
Tokyou
Unfussy option for Chinese cuisine. A simple, laid-back venue serving heaping plates of Chinese fare from soups to noodles and rice dishes.
46 Castle Square
Tsuki
Dedicated to Japanese dining, let Tsuki's love of the freshest ingredients and authentic provides exploration of Japan's most delicious ways to eat. Tsuki combines the elegance of Tokyo, the glamour of London with the freshest flavours of Yorkshire.
58-60 West Street
Twisted Burger Company
A mouth-watering array of decadent burgers from this popular student haunt
178 Shoreham Street - twistedburger.co.uk
Urban Deli
An independent catering business helping support artisan business and providing freshly prepared food sourced from local suppliers in the South Yorkshire and North Derbyshire. Whether you're looking for a great British Breakfast or a chilled freshly prepared lunch or a takeaway sandwich, Urban Deli also offer outside catering for local business meetings and other events.

27a Campo Lane - www.urbandeli.co.uk
Unit Sheffield
This American diner is a burger lover's haven. You'll find a mouth-watering selection of beef, chicken, seafood and veggie burgers on offer, as well as tasty philly cheese steak, a range of delicious sides and of course, their famous freakshakes which are piled high with an array of sweet treats for when you're feeling especially indulgent. The portions are big and the staff are friendly and attentive.
88 Headford Street - unitsheffield.com
Vanilla by Sara
If you're looking for a little relaxation and a touch of indulgence, then look no further than Vanilla. This warm and welcoming hair and beauty salon is bathed in natural light and their creative team are renowned for offering a personalised 'Vanilla experience' and a fantastic selection of services and treatments.
16 Norfolk Row - Tel: 0114 275 2324 www.vanillabysara.co.uk
VeroGusto
The perfect restaurant for a special evening, serving up luxurious antipasti, risotto, fish, choice cuts of meat, and incredible desserts in a beautiful blue dining room.
12 Norfolk Row - verogusto.com
Vulgar
This amazing little store is a feast for the eyes, with interesting pieces of pop culture, stuffed animals and kooky artwork everywhere you look. But its clothes are what people come for. It's all about vintage designer, classic '80s-90s fashion and fun accessories, folky florals and denim, rare one-of-a-kind pattern prints, statement festival pieces and unique reworked fashion – giving vintage fabrics a brand new lease of life. Plus, you might even find the odd Versace, Gabbana, Gucci or Gaultier.
Owner Amber says they have something for customers of all ages, "Sometimes we get three generations of the same family in at once. The daughter shops in Savage Sister, the mum in vulgar, and the granny loves us both."
127-129 Devonshire Street - www.vulgarsheffield.com
Wa Ding
With an oriental supermarket on the floor below, the Wa Ding canteen offers a wide range of Asian dishes which are full of flavour.
7 West One Plaza, Fitzwilliam Street – Tel: 0114 272 8893 www.westoneplazasheffield.com/wa_ding
Wagon 1871
A cafe offering local teas and coffees, a Mediterranean menu with locally sourced ingredients and delicious desserts.
4 Leadmill Road - Tel: 0778 785 5889 www.wagon-1871.co.uk
Wargames Emporium
Stocks a wide range of products for all your gaming needs, ranging from GHQ to Essex Miniatures, Games Workshop to Peter Pig to name a few, also stockists of Osprey books, Miniature paints, Scenery and Dice. Plus a large range of R.P.G's from Dungeons & Dragons to Vampire the Masquerade, collectable card games & board games are also available.
Unit 8, Craft Workshop,Orchard Square - www.orchardsquare.co.uk/stores/wargames-emporium
Wellies
More than just a sandwich shop, family-run Wellies provides fab breakfasts, fresh salads and home made cakes.
140 Charles Street - Tel: 0114 272 5987 www.eat-wellies.com
West Street Live
It's a rare night at West Street Live when there isn't a live band playing. Based on one of the city centre's most bustling streets, the bar is open late every day of the week. Bands will entertain you through to 11pm, while DJs will take you into the early hours – all free entry.
128 West Street - Tel: 0114 249 2785 www.weststreetlive.co.uk
Wigs and Warpaint
As the largest salon in Sheffield, Wigs and Warpaint boasts two floors and 35 staff. Not only does the salon offer services for hair and beauty, but it also houses an amazing creative team whom work on a number of shoots and fashion events every year.
11 West One Plaza, Fitzwilliam Street - Tel: 0114 270 0336 www.wigsandwarpaint.com
Wildwood
Wildwood is an artisan gift & coffee shop specialising in unique & beautiful things for you & your home. Our Forest Coffee Shop is known for its homemade Breakfast Burritos, French Toast with maple syrup, Build your Own Sub-Sandwiches, Create your Own Salads, Soup, Afternoon Teas, Coffee and Cake.
10-12 Fitzwilliam Gate - Tel: 0114 275 0866 www.wildwood-sheffield.co.uk
Within Reason
Selling everything from candles to jewellery to dresses, this little gem on Devonshire Street is full to the brim with treasures and trinkets that are certain to catch one's eye. Whether you want to decorate your home or buy a gift for a loved one, Within Reason is the perfect shop for it.
144-146 Devonshire Street - Tel: 0114 249 3346 www.withinreason.co.uk