We've put together a quick guide to help you find the ideal corporate venue suited to your needs. We hope this will prove useful when you need to book a meeting, exhibition, conference, banquet, co-working space, training course, a private dinner or a staff team building event. (If you're looking for a party venue, also check out the business directory that lists our pubs, clubs and restaurants.)
---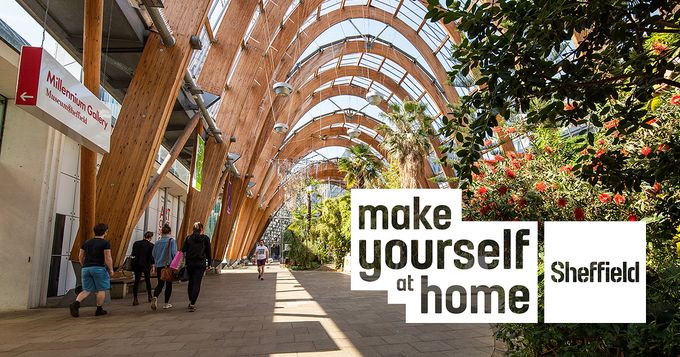 99 Mary Street
www.99mary.st
99 Mary Street, a post-industrial meeting/event space for the showing and sharing of everything that's good in creative endeavour. From all-day meets and half day meets to fancy presentations and film screenings, fashion shoots and gallery shows to live concerts and cocktail parties. 99 Mary Street has played host to a string of cross genre happenings from listenables to lookables, watchables and even sitables. 
Circle, The
33 Rockingham Lane, Sheffield, S1 4FW
www.thecirclesheffield.org.uk
110-seat conference suite and meeting rooms for up to 25 people, plus catering. Available for hire during the day, evening and at weekends, rooms are ideal for a variety of events and activities – conferences, meetings, training courses, workshops, IT training, networking, exhibitions, lectures and interviews.
City Hall
Barker's Pool, Sheffield, S1 2JA
www.sheffieldcityhall.co.uk
Sheffield City Hall is a Grade II listed building which dominates Barker's Pool. Offers banqueting, fine dining, business events and conferencing. Conferences from 40 to 2,200 delegates. Meeting rooms from 10+ people. Includes the Irwin Mitchell Oval Hall, Memorial Hall, Ballroom, North and South Halls plus various hospitality suites.
Crystal
23-32 Carver Street, Sheffield, S1 4FS
www.crystalbar.uk.com
Crystal is one of the most multi-functional venues in Sheffield city centre. With five stylish and unique separate rooms, the venue can cater to any event, no matter the occasion or number of guests. Crystal and House of Hugo are available for private hire corporate functions 7 days a week. Located in the heart of the city, the old Scissor Works Factory building has a capacity of 10 - 800 guests. Crystal is a stand out location that takes your event away from the norm of the usual conferencing venue.
Cutlers Hall
Church Street, Sheffield, S1 1HG
www.cutlershall.co.uk
Cutlers Hall is a magnificent Grade II listed venue in the heart of Sheffield City Centre. The Hall has flexible rooms and layout which means they can host small meetings in the beautiful Hallamshire Suite for eight guests or large conference events for up to 500 delegates.
Curzon Cinema
16 George Street, Sheffield, S1 2PF
www.curzoncinemas.com
This is a three-screen boutique cinema housed in a converted 19th century bank. Screens and cafes are available to hire for a range of events. All screens have Sony 4K digital projection and 7.1 surround sound. As well as a charming indoor bar serving homecooked food, there is also a stunning rooftop bar and terrace available for events.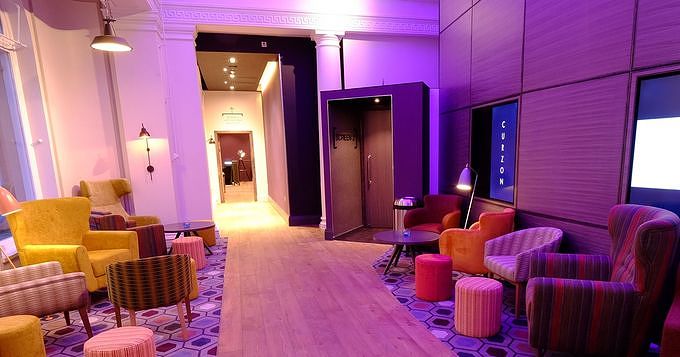 Electric Works
Digital Campus, Hanover Way, Sheffield S1 2BJ
www.electric-works.net
Electric Works is a welcoming, professional environment for fast-growing creative, digital, technology and media companies. In a purpose-built venue with illuminated walls, a cosmopolitan interior designed by award-winning architects, Electric Works is an outstanding venue for conferences, meetings, networking and presentations.
Forum Café Bar & Kitchen
127-129 Devonshire Street, Sheffield, S3 7SB
www.forumsheffield.co.uk
From breakfast meetings to BBQ socials and drinks receptions the Forum has several packages suitable for networking and corporate events and can accommodate up to 150 people in the private hire area.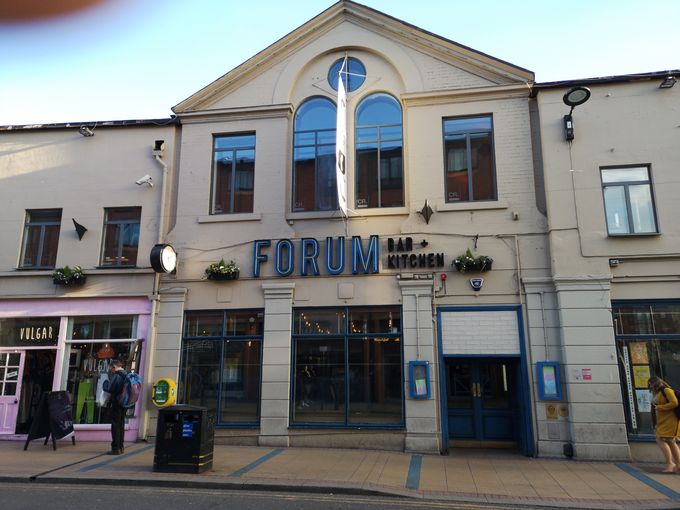 Genting Casino / Fahrenheit
St Paul's Place, Arundel Gate, Sheffield, S1 2PN
www.gentingcasino.com
Corporate facilities are available with private rooms such as the Salone Privé which is perfect for meetings. The venue has a variety of options for lunch, whether you are looking for a working buffet lunch to a formal lunch served in Fahrenheit.
Graduate, The
Surrey Street, Sheffield, S1 2LH
www.social-squirrel.com/graduatesheffield
A fantastic Sheffield city centre pub, offering great value and quality food and drink in a relaxed informal atmosphere. The venue can also cater for meetings, events and seminars.
Hallam Hall (Sheffield Hallam University)
City Campus, Owen Building
www.shu.ac.uk
The University's largest self-enclosed flat space, Hallam Hall, is a spectacular and flexible venue suitable for conferences, exhibitions, banqueting and private events. It can be used on its own, or paired with nearby Hallam View for additional catering and breakout space, depending on your requirements. The Hall features a suspended ceiling in black along with a feature suspended ceiling in white, with specially designed acoustic panels. This, along with an advanced speaker system, boosts the Hall's impressive acoustics.
Hallam Hall also boasts a sprung wooden floor and glazed entrance doors to add a natural and authentic contrast to the modern space. Capacity is 350 theatre style, 250 banqueting, 220 cabaret style, 350 standing reception.
Hallam View (Sheffield Hallam University)
City Campus, Owen Building
www.shu.ac.uk
Hallam View offers a dining experience to suit any occasion. The stylish restaurant offers a friendly, relaxed environment with fantastic views of Hallam Square. It is the perfect venue for private banqueting events, awards ceremonies and drinks receptions. Hallam View can also be paired with Hallam Hall for larger events. Capacity is 80 theatre or cabaret style, 90 banqueting, 40 boardroom style, 120 standing reception.
Ko-Host at Kollider
Castle House, Castle Street, Sheffield, S3 8LU
www.kollider.co/ko-host
KO-HOST is a fantastic events venue, right in the heart of Sheffield's historic city centre. There are four unique spaces, with the main event hall accommodating up to 250 guests. With lofty ceilings and exposed pipework, the expansive, urban event spaces epitomise the timeless charm of warehouse industrial chic. Great for conferences to screenings, festivals to exhibitions, launches to lunches.
Light Cinema, The
24 The Moor, Sheffield, S1 4PF
www.sheffield.lightcinemas.co.uk/hire
The Light Cinema offers private hire of screens for community groups, charity conferences or business events. You can use the digital projection system to present to large audiences from a laptop. Hospitality is included to ensure your event is a great success. Red carpets available.
Millennium Gallery, The
48 Arundel Gate, Sheffield, S1 2PP
www.museums-sheffield.org.uk
One of Sheffield's landmark public spaces, the Millennium Gallery typifies the vibrant, contemporary city. The gallery is an iconic showcase for the very best in art and design and a celebration of Sheffield's rich history of innovation and craftsmanship. It is home to the Cadman Room, a first class corporate hire space for conferencing, banqueting and meetings. The Cadman Room accommodates everything from large scale public events through to more intimate dinners, talks and receptions up to 300 people.
Odeon Luxe Sheffield, The
Arundel Gate, Sheffield, S1 1DL
www.odeon.co.uk
Odeon Sheffield is has a range spaces for corporate event, conferences or private screenings. Whatever your event requirements, be it a small regional meeting for up to 50 delegates or national conference for up to 1600, ODEON has the facilities and flexibility to accommodate you.
Ponds Forge International Sports Centre
Sheaf Street, Sheffield, S1 2BP
www.siv.org.uk/page/ponds-forge
Ponds Forge is one of the largest and most diverse event spaces in the region. From an exclusive function in the Skyline Suite, with its impressive roof terrace, to grand events held on top of the Olympic-sized pool. The International Sports Hall offers flexible seating arrangements and the capacity for up to 2,000 people.
Revolución de Cuba
1 Mappin Street, Sheffield, S1 4DT
www.revoluciondecuba.com
With full venue hire at Revolución de Cuba, the entire space is yours. For large meetings, events and special occasions, their experienced team will work with you to ensure that everything from welcome drinks to managing your guests runs smoothly ... cuban style.
Revolution Sheffield
The Plaza, Fitzwilliam Street, Sheffield, S1 4JL
www.revolution-bars.co.uk
When it comes to corporate parties, Revolution means business. Whether it's an event, work Christmas do, lavish summer party, away day or upcoming conference - or if you simply need a catered meeting room, this venue offers straightforward meeting room set up to inspiring team building events and more.
Sheffield BID's pop-up retail concept space
Unit 1, Surrey Street (next to the Winter Garden), Sheffield, S1 2LH
www.sheffieldbid.com
Sheffield BID has a small pop-up high-street facility which is available for product launches and take-overs by BID levy-payers. Contact the BID for details.
Sheffield Cathedral
Church Street, Sheffield S1 1HA
www.sheffieldcathedral.org
Sheffield Cathedral is an ideal venue for business meetings, wedding receptions, corporate entertainment, Christmas parties and evening or weekend functions, and is one of the city's great architectural and historical landmarks.
Sheffield Theatres
55 Norfolk Street, Sheffield, S1 1DA
www.sheffieldtheatres.co.uk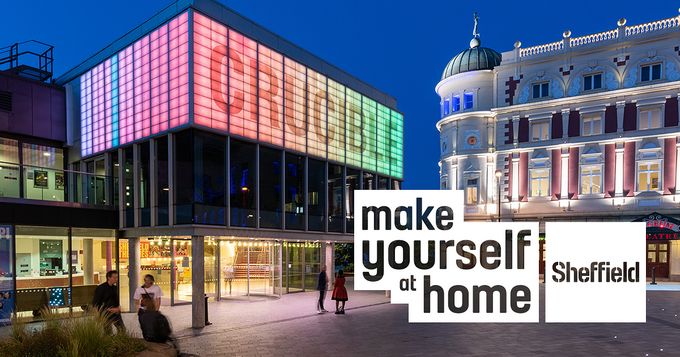 Sheffield Theatres comprises three distinctive and impressive auditoriums, the Crucible, Studio and Lyceum, as well a versatile collection of spaces that can offer a dramatic backdrop for your next event. Good for conferences or seminars to meetings, workshops, receptions or dinners, a dedicated events team will be on hand every step of the way.
Sheffield Town Hall
Pinstone Street, Sheffield, S1 2HH
www.sheffield.gov.uk/home/your-city-council/book-room-town-hall
The Sheffield Town Hall is an impressive Grade I listed Victorian building located right in the heart of the city. This unique venue is comprised of four large adaptable function areas and six stunning meeting rooms suitable for a range of meetings and conferences. Catering is available. Meeting rooms from 15 to 100 boardroom style and 220 theatre style.
Showroom Cinema, The
15 Paternoster Row, Sheffield, S1 2BX
www.showroomworkstation.org.uk
From small meetings to international festivals, the Showroom offers a flexible range of conference and events spaces to accommodate up to 280 delegates. The venue has four cinema screens with tiered seating. All screens can link up with a variety of devices as well as external venues/presenters via broadband and satellite. Each cinema is equipped with infra-red sound systems for the hearing impaired and designated wheelchair spaces, ensuring accessibility to all. These screens are often used as part of large conference.
Trafalgar Warehouse
120 Trafalgar Street, Sheffield, S1 4JT
www.trafalgarwarehouse.co.uk
A great venue for hosting banquets, receptions, ceremonies, and parties. This venue is a blank canvas for your event. They have two spaces – one with a capacity of 300 and one for 500.
Victoria Hall Methodist Church
Norfolk Street, Sheffield, S1 2JB
www.victoriahallsheffield.org
Book your concert, meeting or event in this beautiful listed building in the heart of Sheffield's Theatre District. You may be more familiar with this beautiful building as Sheffield's Methodist central hall. The large main hall, which dates from the early 1900s, can also host, among other things, orchestral and choral concerts, theatrical performances, international conferences, craft fairs and political events.
Wilson Carlile Centre
50 Cavendish Street, Sheffield, S3 7RS
www.wilsoncarlilecentre.org.uk
Owned by national charity the Church Army, the centre offers quality affordable conference facilities and accommodation. From single seminar rooms to a large conference suite and a Chapel of architectural interest, this venue can cater for groups as small as eight up to 150. It has all the latest audio-visual equipment, and on-site catering facilities.
Winter Garden, The
90 Surrey Street, Sheffield, S1 2LH
T: 0114 273 6895
One of the largest temperate glasshouses to be built in the UK during the last hundred years, this is a stunning green world in the heart of the city. Next to the Peace Gardens and the Millennium Gallery, the Winter Garden provides visitors with a unique experience in the city centre. There are more than 2,500 plants from around the world creating a superb display. The building itself is 70 metres long and 22 metres high (large enough to house 5,000 domestic greenhouses!). Although open to the public during the day, the Winter Garden can be hired for private evening events (from 6pm).