Nine of the best coffee shops in Sheffield city centre ☕
Every morning Sam Gilmer sips each of the six types of coffee he will sell that day, making sure they taste exactly right.
He dedicates hours to research and testing in order to rotate the cafe's specialist guest coffee menu every fortnight, showcasing roasteries from Canada to Sweden in the process.
This dedication to expert brewing and curating premium quality is what makes ☕ Mow's Coffee ☕ on Arundel Street, a popular part of Sheffield city centre's thriving coffee scene.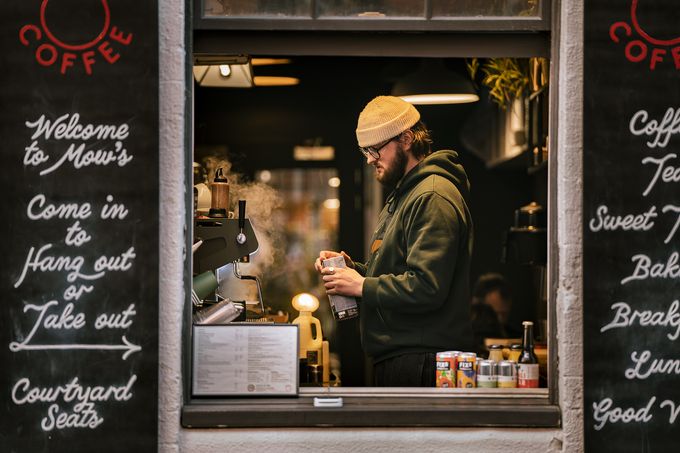 The laid-back hangout opened in September 2020 and became known for serving takeaway coffee through a hatch which was part of the historic building.
By sheer coincidence, that hatch was a handy mechanism for fast pivoting at a new business operating during rapidly changing Covid-19 lockdown restrictions.
"Even though it was obviously a bad time, it worked massively in our favour", said Sam, who worked as a barista at many Sheffield cafes before taking up the partnership opportunity with The Mowbray.
"We had a six month soft opening where we could work out all of those extra service niggles to get everything absolutely right.
"To begin with it was just me here six days a week. We now have a lot of regular customers due to our consistency with always being open."
Despite the hatch's fame on Instagram, Mow's also has an indoor seating area, and sells cakes and bites to eat.
The coffee (including house blend by Darkwoods of Yorkshire) takes centre stage and means Mow's is recommended by many coffee buffs.
However, whether people want to take a 'deep dive' into the origins of their drink or just need a simple caffeine fix, there's no 'barista tude' or judgement to be found at Mow's.
Sam, who with Mow's is featuring in Sheffield Coffee Festival again this year, added: "My modus operandi was I wanted to offer people as much information as they wanted with their coffee.
"We can talk about where the coffee came from in the world, the aroma, how we serve it here - or I can just serve them a caramel latte to go.
"In Sheffield city centre there are fewer independent cafes than other cities but they are of a much higher standard."
And he's right. Sheffield city centre is blessed with a variety of coffee destinations, many of them proudly independent.
Just a few steps away from Mow's is grandaddy of the scene ☕ Tamper ☕ one of the best-known cafes in Sheffield.
New Zealand inspired and famed for its insanely good brunch menu, the house coffee is tailored to a Tamper recipe, with beans roasted by Kiwi brand Ozone.
Another scene stalwart is ☕ Marmaduke's ☕
The original cafe on Norfolk Row has been a staple for more than a decade, and there are now two sites in the city centre alone.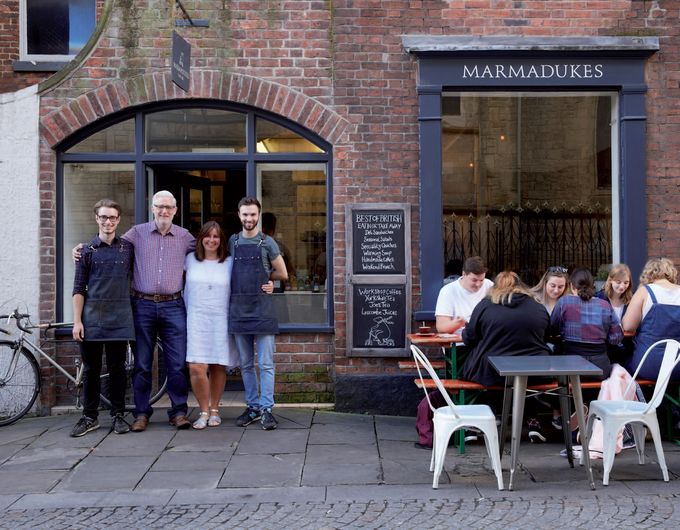 At both Cambridge Street and Norfolk Row customers can expect speciality grade and single origin coffee, whether that's in their daily espresso, hand brew made to order by the cup or an iced latte.
Newer to the scene, but already expanding in the suburbs of Sheffield, is ☕ Kollective ☕ on Brown Street.
Their fresh food and cake has a great reputation, and it's a funky place to experiment with a matcha latte or nitro cold brew.
Whatever the order, the cafe's base at Site Gallery means customers can easily combine art with a quality cortado.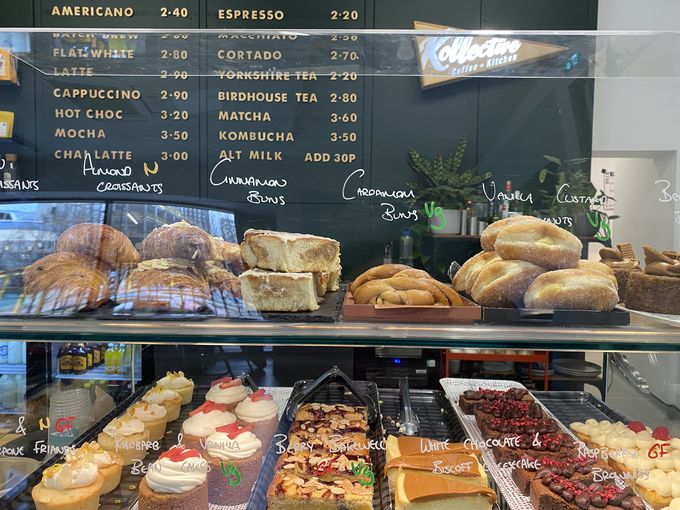 If a stunning view with your frothy latte is desired, the sustainability focused ☕ South Street Kitchen ☕ located at the Brutalist icon Park Hill flats delivers the goods.
The large open windows and outdoor seating provide an inspirational vista, especially at sunset.
From those windows you can see the heart of Sheffield city centre and possibly spot a cultural institution where one hidden gem of a cafe is situated.
☕ Crucible Kitchen ☕ located in the bottom foyer of The Crucible Theatre, opened at the beginning of last season in September 2022.
It serves coffee by Sheffield's premium roaster Cafeology, light and delicious lunches plus cakes by local suppliers.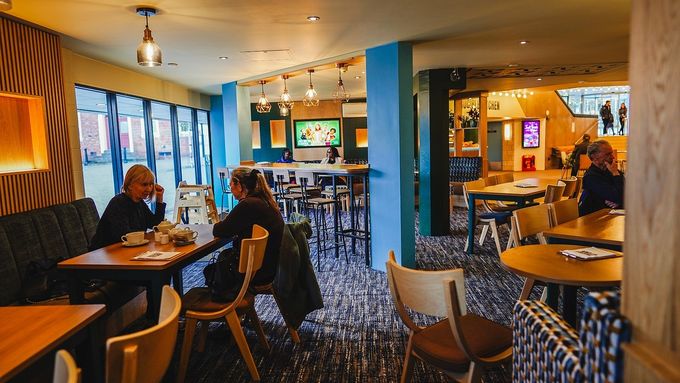 Kelvin Charles, events and hospitality manager at Sheffield Theatres, said the cafe was beginning to build a following of creative workers having meetings, shoppers and theatre-goers alike.
"Some people might never come to a theatre show but through the cafe they can see the amazing building and cast or crew members coming through the door."

With several high-profile theatre shows and the 2023 Cazoo World Snooker Championships this month, the people-watching opportunities at Crucible Kitchen are also unmatched.
Kelvin added: "In the cafe you can be enjoying a cappuccino and looking at posters of our shows. Then a person from that poster might walk past you and order a jacket potato!
"We see the cafe as being part of a city institution, a warm, welcoming place for everyone.
"We're really well located near the universities and there's lots going on all the time."
Please note: Crucible Kitchen is only open to event visitors during the 17 day period of the World Snooker Championship - Saturday 15th April to Monday 1st May 2023. 
For people specifically looking for a coffee spot to co-work in the city centre, there's also ☕ Hygge ☕ at Fitzalan Square.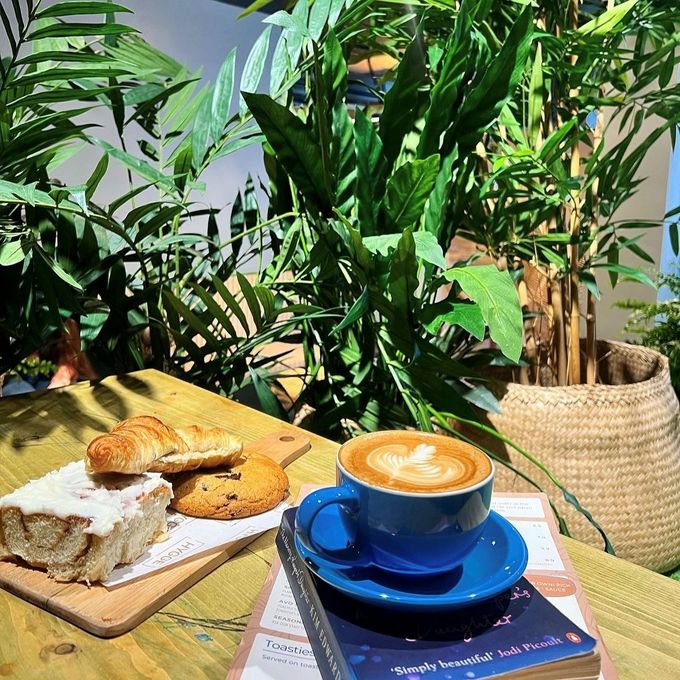 Hanging bubble chairs and grassed areas bring a fun modern vibe while their speciality coffee provides that vital energy boost. They often run workday deals, such as a coffee and a pastry for £4.50, too.
☕ Tigs ☕ a plant-based bagel and coffee house on Campo Lane, creates speciality coffees that taste as good as they look, from cherry Bakewell matchas to the delicately swirled oat milk latte art. It's a perfect spot to grab a brew before checking out the shops at Orchard Square.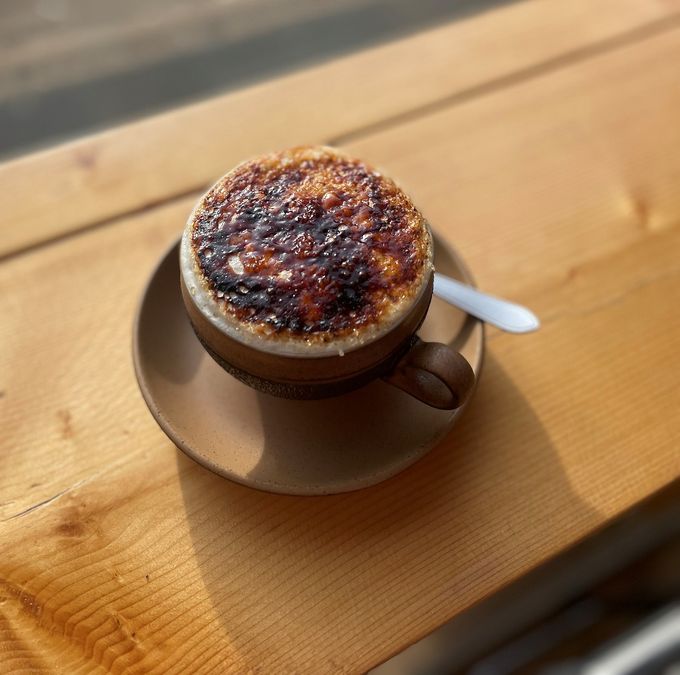 Talking of shops, some of Sheffield's best independent outlets are based a few minutes walk away on Division Street.
Happily, you will also find the fantastic ☕ Steam Yard ☕ there when you need to refuel.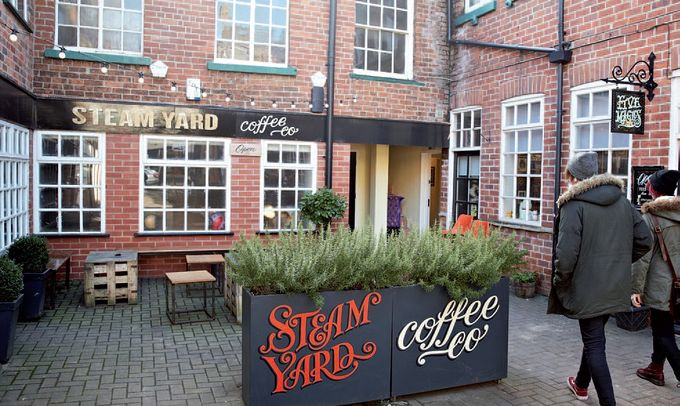 Situated in a former silversmiths just off the main drag, this city centre institution has masses of charm.
High quality coffee is the focal point, with blends including those from the renowned Caravan Coffee Roasters, and staff welcome you with open arms.
The outdoor seating area - and drool-worthy baked goods - make it a dream spot to watch the world go by with a perfectly poured pick-me-up.
---
💡 Use this handy map to locate all the venues we have highlighted above.  
---
☕ To find out more about Sheffield city centre's thriving coffee and cafe scene grab a cuppa (or better still pop into a local coffee shop) and give our full city centre cafe culture article a read.  
---
A print version of this article also featured in The Sheffield Star - read it here.