11 new openings to visit in Sheffield city centre 🎁
There's been a wave of new openings in Sheffield city centre - from fresh bookshops to buzzing bars.
And there is much more on the horizon - not least the long-awaited redevelopment of John Lewis - thanks to multiple major regeneration projects.
Whet your appetite for change with this guided tour to some of the best new, or coming very soon, additions to S1.
---
Builder's Brew Cafe 🧱
📍 2-3 East Parade
📅 Open now
💡 Builder's Brew Cafe (buildersbrewcafe.com)
Little ones and grown-ups alike can push the limits of their creativity at this new Lego cafe.
Builder's Brew has hundreds of sets and thousands of bricks to work with.
The family business, run by James Beech and his wife Laura, is inside the former Edison's cafe across from Sheffield Cathedral.
James said: "I loved Lego growing up. I have brought my children up on Lego too.
"I thought having a dedicated Lego cafe would be cool and a good idea to bring to Sheffield.
"It doesn't exist anywhere else. What makes us different is we're not just for families. We are open in the evenings for people to come after work, on date nights or after university. Then at weekends we have many families coming.
"We also differ because the focus is on all the different sets you can choose to build rather than just having big trays of Lego."
The Lego sets include popular ones such as those with a Star Wars and Harry Potter theme.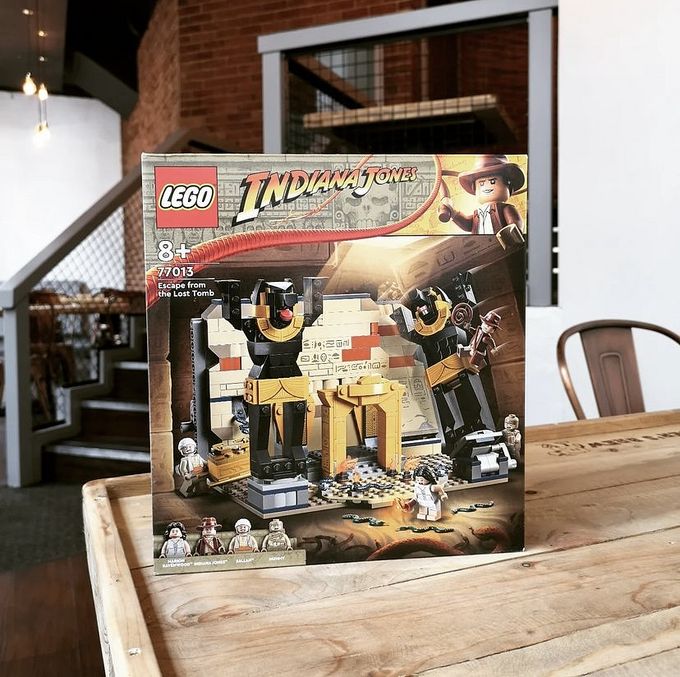 Visitors choose from those with around 300 pieces, which take around an hour to assemble, or larger sets.
There are also Duplo sets for children aged 18 months or over and many hard-to-find vintage sets.
Freestyle trays where people can build from blocks are also available.
James added: "We have been shopping for the cafe for quite a while to get a good range of sets - that was one of the most fun parts!
"There is something suitable for everyone, with our main range open to people aged four to 94."
Builder's Brew is open from 10 am until 10 pm on weekends, then 6-10 pm in the evenings. Times are to change during the school holidays.
It costs £3 an hour per person to build. Food dishes such as cakes, sandwiches, pasta bowls and pastries are available to purchase.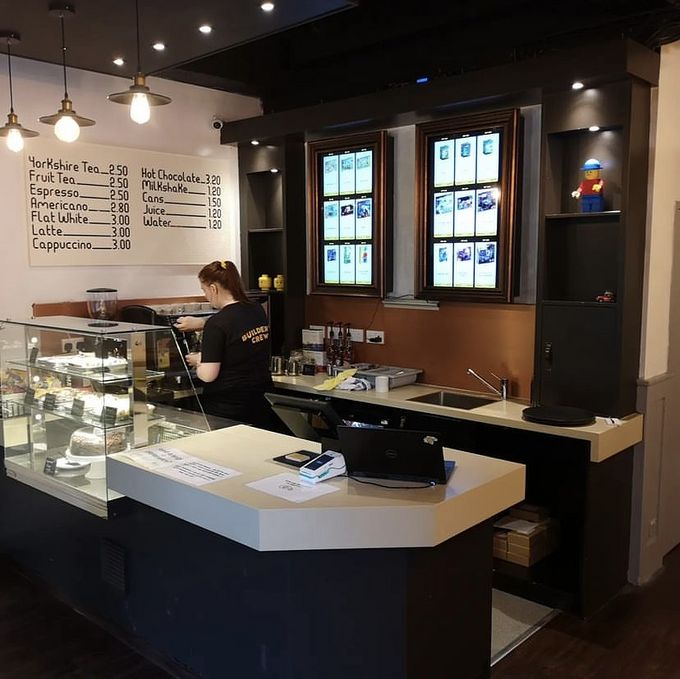 ---
Creams Cafe 🍰
📍 32-34 Division Street
📅 Open now
💡 North West - Sheffield - Creams Cafe | The UKs Favourite Dessert Parlour.
Decadent desserts are the name of the game at Creams Cafe.
Its gelato counter is piled high with different flavours. There are other sweet treats galore to explore.
Thick milkshakes, spectacular sundaes and indulgent waffles bring the wow factor to this parlour, part of a nationwide chain.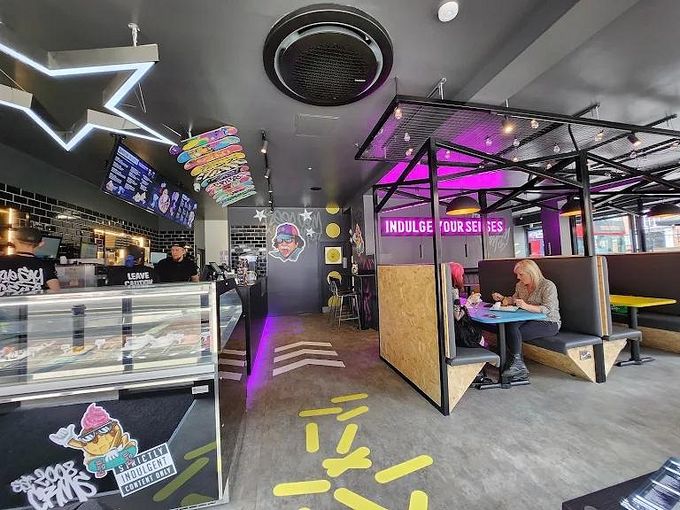 ---
The Hideaway 
📍 61 Eyre Lane
📅 Open now
💡 Hideaway Sheffield (@hideaway.sheffield) • Instagram photos and videos
More of a hidden gem - or one of those very Sheffield secrets - is called The Hideaway.
You will find this new creative hub and space for lunch, drinks and events tucked away on the side streets close to Decathlon.
It is worth the detour. Expect a cosy atmosphere inside the former cutlery factory which offers everything from sharing plates to excellent wine with pincho nibbles in the evening.
The smell of freshly made onion bhajis from their kitchen is irresistible.
---
La Biblioteka 📚
📍 61 Eyre Lane
📅 Open now
💡 La Biblioteka – A Bookshop
Right next door to The Hideaway is La Biblioteka, an award-winning small bookshop which used to be inside the Kommune food hall.
They curate, then sell, great books and magazines mainly on the margins of mainstream culture.
It is one of several new bookshops for Sheffield. Juno Books, on Chapel Walk, opened late last year and specialises in books from and for the feminist, queer and marginalised communities.
---
La Bottega 🍝
📍 1-3 Leopold Street
📅 Open now
💡 Grazie - Southern Italian Pasta Lab 🇮🇹🍴🍷 (@graziesheffield) • Instagram photos and videos
Around the corner, a new Italian cafe and wine bar is causing a buzz.
La Bottega completes a hat-trick for Sheffield business owner Vito Vernia, who runs Grazie restaurant a few doors down and Paesani in Crookes.
It is currently open on a walk-in basis, providing breakfast, lunch, wine and coffee.
The corner location and outside seating make it an idyllic spot for city centre people watching over a croissant or avocado on toast.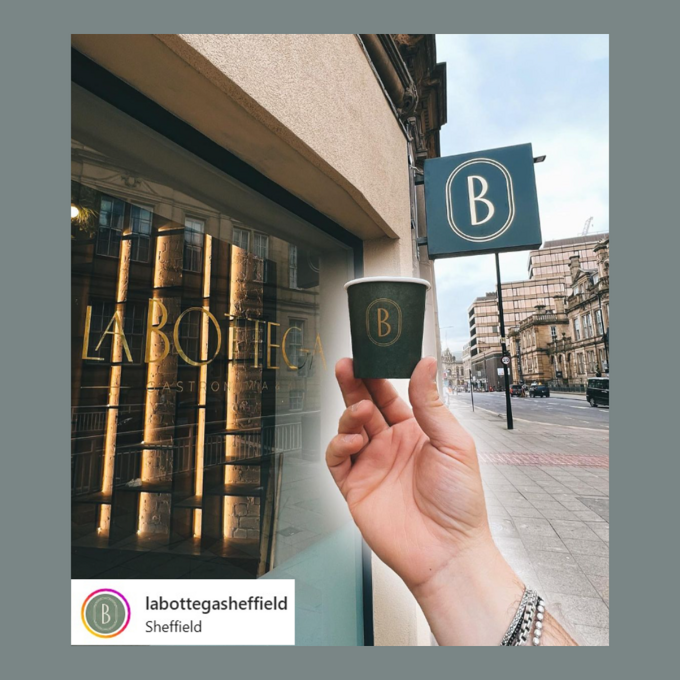 ---
Manahatta 🥂
📍 Fountain Precinct, Balm Green
📅 Open now
💡 Manahatta Sheffield | Manahatta
From the Big Apple to Balm Green. New York-inspired bar Manahatta opened with a glitzy unveiling earlier this year!
It is a sought-after spot for after-work drinks, with an extensive cocktail menu.
But it also offers brunch, a great value lunch deal for £7 on weekdays, dinner and sharing small plates featuring dishes from around the world.
Its themed bottomless brunches are popular. The venue also has space for team meetings or business events.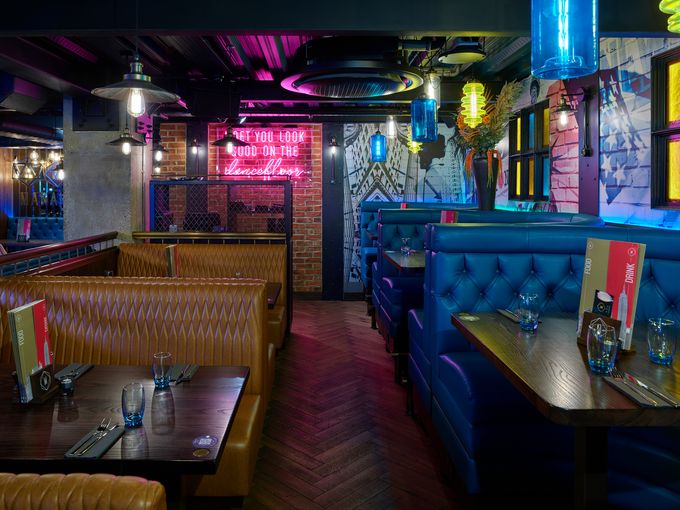 ---
Miller & Carter Sheffield City 🥩
📍 51-55 Surrey Street
📅 Open now
💡 Steakhouse Restaurant in | MILLER & CARTER SHEFFIELD CITY (millerandcarter.co.uk)
Premium steakhouse brand Miller and Carter unveiled its new site in the city centre - complete with a 20-bedroom hotel above - earlier in the year. The £2.36m venture is just a few steps away from key visitor attractions.
It is popular with tourists staying at the modern hotel inside a heritage building. Many of the delegates from the recent DocFest were spotted inside during the Sheffield festival.
But it is also a good spot for locals tempted by a 30-day aged T-bone and a signature cocktail before catching a show at The Crucible.
The restaurant has several weekday offers, including two-course date night set menus on Thursdays. There is also a dedicated gluten-free menu.
---
Sostrene Grene 🛏️
📍 Cambridge Street
📅 Opening Friday 28 July 
💡 Cambridge Street, Sheffield | Søstrene Grene (sostrenegrene.com)
Scandinavian design at affordable prices is winging its way to the city centre.
Danish homewares chain Søstrene Grene has chosen Sheffield for its first Yorkshire store - a significant vote of confidence in the Heart of the City redevelopment.
It is to sit alongside fellow Scandi clothing store Monki, and Sheffield stalwart coffee house Marmadukes, in Grosvenor House.
There will be a grand opening on Friday July 28, where Sheffielders can discover their contemporary interiors, toys, soft furnishings and more.
---
The Old Shoe 🍎
📍 Orchard Square
📅 Open now
💡 The Cider Hole (theoldshoebar.com)
The newest opening in Sheffield city centre claims to have one of the most diverse drinks lists in the country.
The Old Shoe is a craft beer taproom, modern cider house and wine bar which officially opened its doors on 13 July.
It is in the former Schuh store (hence the name) and is the baby of two experts in their field.
There are 20 draft lines of beer and ciders, two cask lines and an eclectic range of wines.
That range includes everything from a house red made with Georgian indigenous grapes to quince, cherry or blueberry wines.
In-house sommelier Tom Claxton - formerly of restaurant Joro - is creating a selection of non-alcoholic drinks.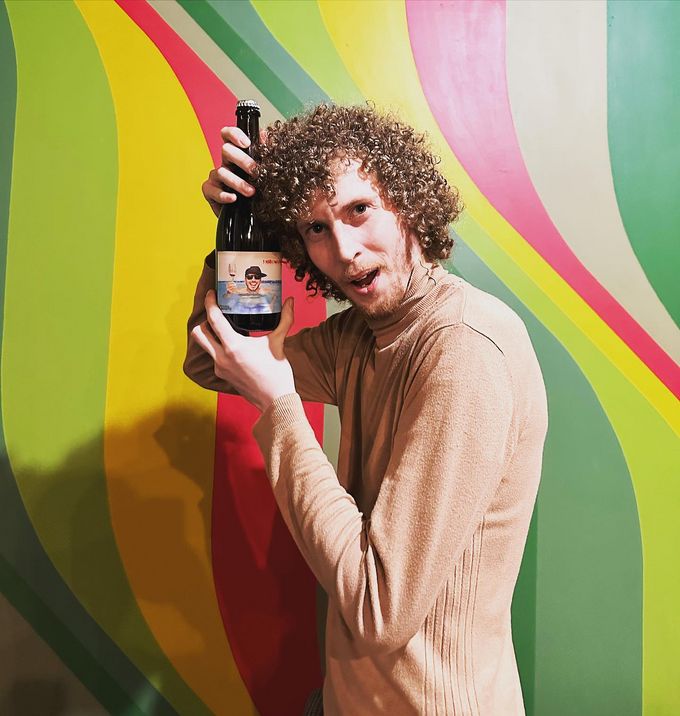 The founding team hopes to help people who visit to try something new.
Mike Pomranz, formerly of the Cider Hole in Kelham Island, is co-owner with Matt Beety.
He said: "There is nothing else like The Old Shoe because it is a creation based on our personalities.
"The aim of this venture was creating a great drinks bar. We're not going too deep into cocktails, but we want to stock anything we think people will be excited about."
The Old Shoe will also be open for co-working, offering coffee from Sheffield's Foundry Coffee Roaster and others (Mike even has a spreadsheet of coffee beans he has tried.)
Food can be ordered from Sheffield Plate in Orchard Square to eat there and there is also a retail section where visitors can take drinks out.
The bar, also the new home for cider producer Exemption Ciderhouse, is open from Wednesday to Sunday.
---
Vocation & Co 🍻
📍 113 Devonshire Street
📅 Open now
💡 Vocation & Co. Sheffield – Vocation Brewery
Brewery Vocation & Co has breathed new life into a former Sheffield pub.
The Old House pub is now a Vocation & Co bar. It is one of several across Yorkshire.
As you might expect, it is mainly about the beer here. There are 22 kegs and five casks to choose from, plus cocktails and non-alcoholic ones too.
In the kitchen, chefs design dishes to compliment the vast range of beers, from wings to upmarket burgers.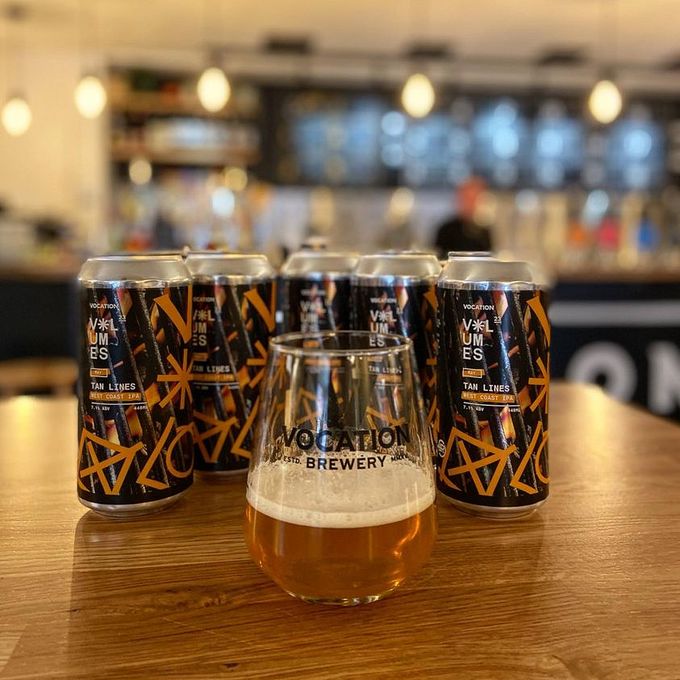 ---
St Luke's 🤝
📍 102-104 The Moor
📅 Opening August 2023
💡 Find our shops | Shops | St Luke's Hospice Sheffield (stlukeshospice.org.uk)
Preloved clothing is having quite the moment. 
Now a new thrift fashion store on The Moor will combine the boom of interest in sustainability and second-hand clothing while encouraging the next generation to support St Luke's Hospice.
One of Sheffield's best-known charities, St Luke's has a place in many hearts because of the quality of end-of-life care it provides.
Head of Retail Marie Egerton said: "This store will be something different for the city centre. There are vintage shops on Division Street but not on The Moor. It will be somewhere for families to shop and students too. It will have a very Urban Outfitters feel to it."
The 2,000 ft square store, a former BrightHouse, will mainly sell clothing for adults and older teenagers, a small selection of homeware and records.
The shop is due to open in August. In time, the hospice team hopes to hold previews and events there.
It is bound to be popular with the student population, especially as the cost-of-living crisis continues to affect how most people shop. And it will be fundamental in reaching the £11.5 million annual cost of running the hospice.
Marie added: "If we can tap into the younger generation without alienating our current customers, even more people will discover our work and how they can help.
"That might be by donating clothes or donating time. Hopefully they will become our supporters for life."
St Luke's are looking for volunteers at their new store. For further information visit: www.stlukeshospice.org.uk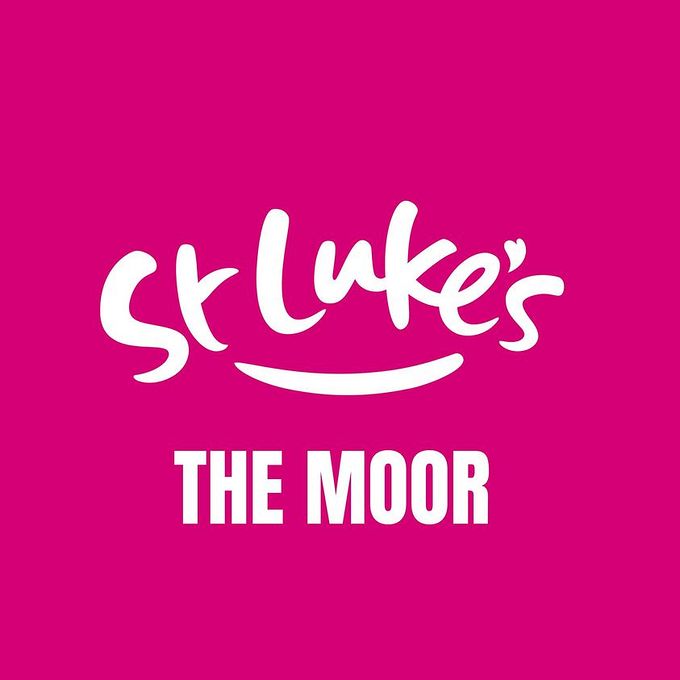 ---
Phew! That is quite the list of new destinations to tick off.
There are still extra additions to come later this year and beyond. Major plans for two flagship buildings in the city centre are now confirmed. The former John Lewis store at Barkers Pool will become a mixed-use landmark with independent shops, leisure and a rooftop pocket park.
On The Moor, work to transform the former Debenhams department store into a market for makers and food hall is also due to begin.
And that's without looking at in-depth plans for the former Sheffield Castle site and the Heart of the City central district.
A new four-star Radisson Blu hotel, complete with a rooftop restaurant, is expected to open as part of the latter by the end of the year.
Meanwhile fundraising has begun to help launch a new queer venue on Chapel Walk, led by Gut Level.
Sheffield city centre is becoming the place to be!