School Holiday Survival Guide 🆘
Entertaining the tribe during summer can feel like a full-time job.
Remove the stress of researching ideas, planning and budgeting with this school holiday survival guide to keep families busy all August long.
We have curated three distinct categories of days out in Sheffield city centre to suit all pockets, kids and crucially; weathers.
The Total Free Ride: head out for a whole day without a penny to pay using this feast of freebies.
Low-Cost Larks: every activity in this category costs a maximum of £12 per person, with special deals on offer at the time of writing.
The Big Treat: splash out in style at these attractions to give the whole family a special summer treat.
Please note: all information is correct at the time of posting. Visit individual venue and attraction websites for opening times and the latest details.
---
First, kick off your adventures with a bonding family quest!
The mission is to find all the farmyard animals hidden inside Sheffield Cathedral's Rufus the Cathedral Mouse Shepherd Trail using their specially curated map.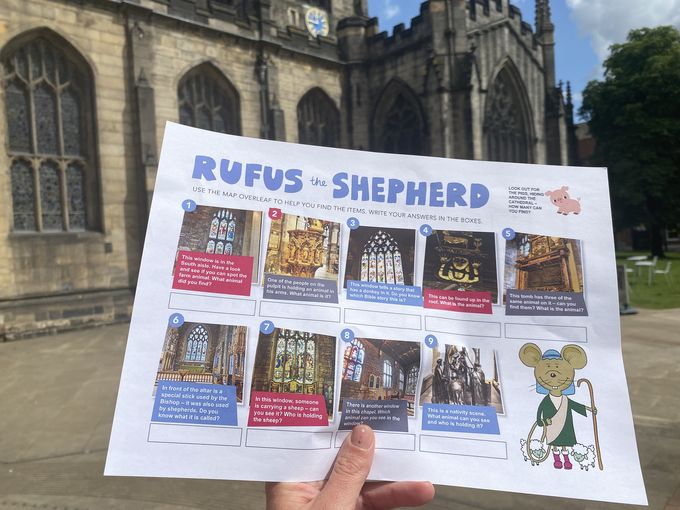 Sally Davis, Assistant to the Chief Operating Officer at the Cathedral, said: "As well as all the items to find on the trail, there are another ten sheep and six pigs hidden around the Cathedral as an extra challenge.
"We've had one or two people get down to the last couple. No one has managed to find them all yet!"
The trail compliments an animal theme in place at the Cathedral's 1554 Coffee Shop and runs until Friday 1 September.
The Cathedral, located on Church Street, hosts weekly craft activities where children can make their own farmyard favourites. Just outside the main entrance, there is also a ping-pong table with seating nearby.
Sally added: "We aim to be a place for everybody, so if we can offer an hour of free entertainment for families it's fantastic.
"I say families, but we've actually had quite a few grown-ups come down and try the trail on their own!"
For a trip with a long-lasting impact, head to Sheffield Central Library on Surrey Street next to join the free summer reading challenge.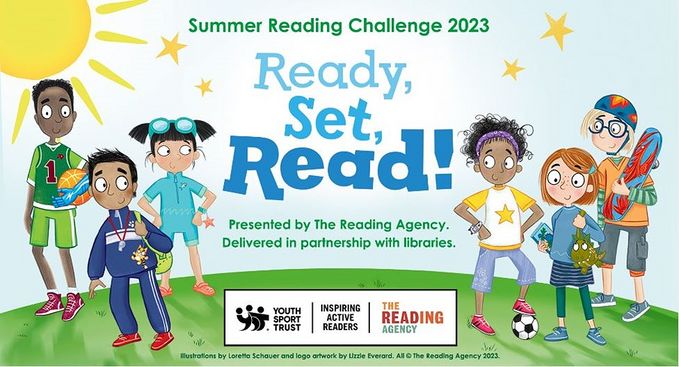 Children can sign up at any library. They must read six books across the summer to complete the challenge.
On completion, they will earn a certificate, a free book and a medal in the initiative from the charity Reading Agency.
When the hunger pangs begin, there are plenty of green spaces around the city centre where you can enjoy an al fresco lunch.
Devonshire Green on Devonshire Street is the perfect urban picnic spot, and mini adventurers can also test out the skate park there.
Or head inside the award-winning Winter Garden, also on Surrey Street, and open every day apart from on Sundays.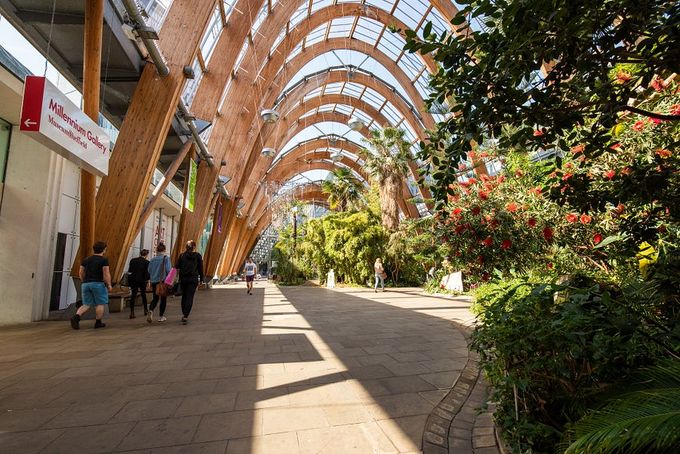 There you can dine next to thousands of plants from around the world, with plenty of hidden sculptures for little ones to spot among the leaves.
The garden also has direct access to the Millennium Gallery, which is hosting several free events aimed at families this summer.
Activities in the gallery include the drop-in Donkey Adventures on Tuesday 22 August, where children can make a printing block and landscape fit for a donkey.

On Tuesday 29 August, find out more about the stories behind the art in the Peace Gardens with Art All Around, which is also being held on a drop-in basis.
Just a few steps away from the gallery is Sheffield by the Seaside, which has taken over the Peace Gardens off Pinstone Street.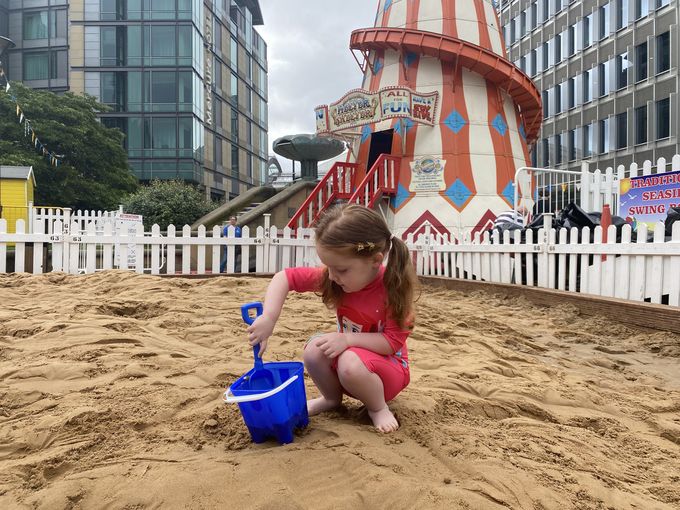 Enjoy beach life without leaving the city at this free celebration of all things coastal. It includes a sandpit, helter-skelter slide, hook-a-duck and much more to enjoy, from character visits each Wednesday to splashing in the famous fountains.
Take your bucket and spade daily from 10am until 6pm until Tuesday 29 August.
Finally, burn off any last energy reserves at Sheffield's newest parks.
Already popular Pounds Park, off Wellington Street, boasts interactive water features, towering climbing frames and plenty of play equipment.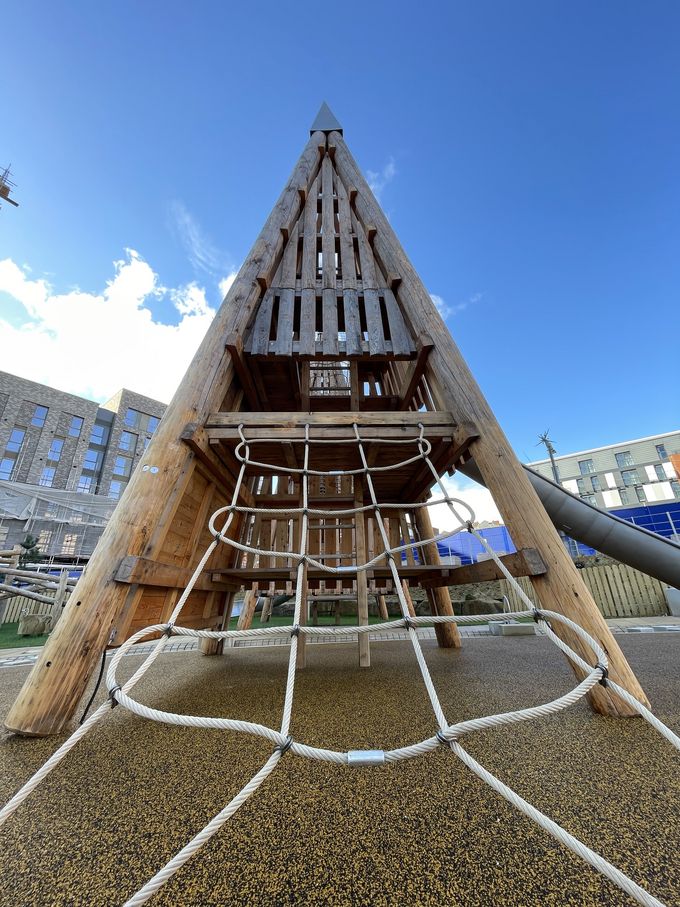 Kids can also create their own music at Charter Square's Musical Pocket Park, which has more than ten instruments, from tubular bells to xylophones.
---
Where is the UK's most family-friendly museum? It's right here!
The National Emergency Services Museum on West Bar Green was crowned the winner of the Kids in Museums award last year and is all geared up for its busiest time of year. It must also be one of the lowest-cost museums in the country.
Children under three get in free and all tickets can be upgraded to an annual pass at no extra charge.
---

---
"It's a very busy time of year", said Helen Shepherd, marketing coordinator at the museum. 
"That's why we put on so many activities over the summer. The free upgrade of tickets also means you can come now and then for free all year long, right up until next summer."
The museum already has three floors of exhibits and emergency vehicles, from lifeboats to fire engines, to browse.
Through August there are also two new mini displays on offer. Animal lovers will enjoy '200 years of changing animals' lives', put together by the RSPCA and open now. The second exhibition, Propellers and Paramedics, also opens on Tuesday 8 August.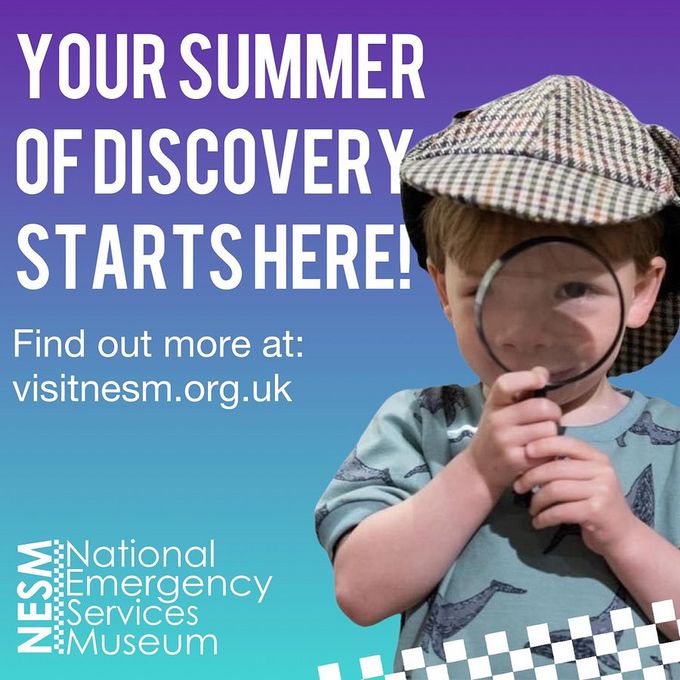 Sensory play sessions, crafts and a play trail will also help families to get a hands-on experience over the summer.
Many families visit the museum while in Sheffield for a holiday, and the award win has helped to raise awareness.
Helen added: "The award was a good recognition of all the hard work we've put in to make the museum better and better.
"We do get people coming from a fair distance away - but then there's still plenty of people who don't realise just how much we do have.
"It's still a bit of an undiscovered gem and when they come inside they are gobsmacked by how much there is to see."
Adult tickets at the museum cost £9.50, for children over three they are £7.50 and for family tickets for four it is £26.50.
If you can't get enough museums, head to another national attraction nearby.
The National Videogame Museum on Angel Street has more than 100 games to play, from arcade classics to displays which allow people to go behind the scenes of modern video game production.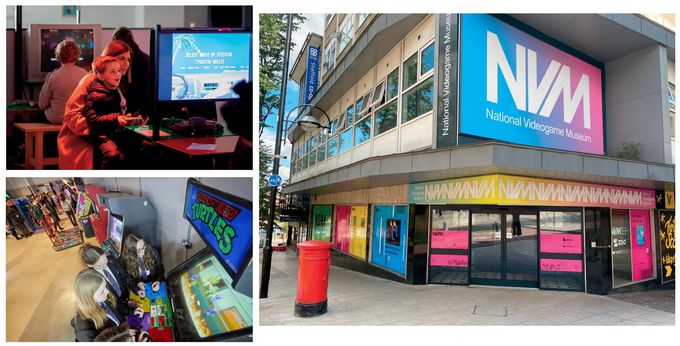 The museum has teamed up with the adjacent Kommune food hall on a £12 deal including an hour's play and a meal from the hall's £6 lunch menu. The deal is available to buy in person only from the museum until Sunday 3 September. Terms and conditions apply: Food and Drink - National Videogame MuseumNational Videogame Museum - (thenvm.org)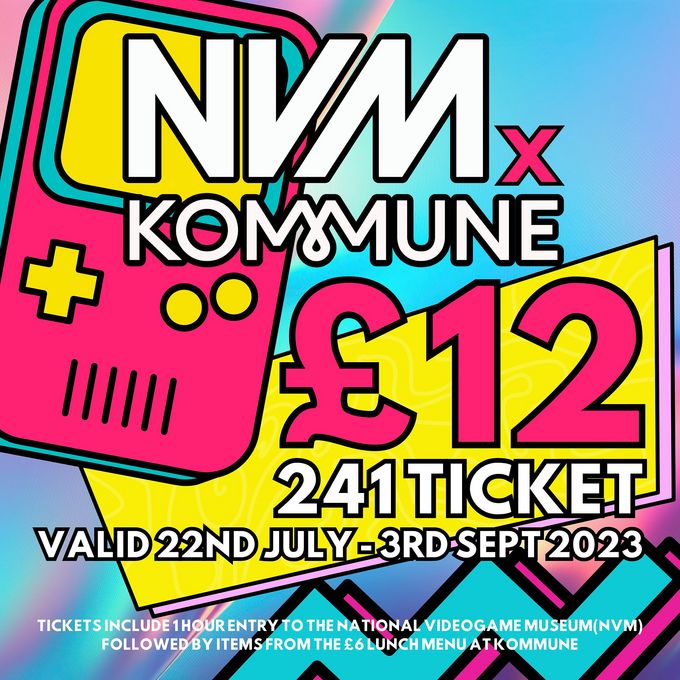 Another food hall, Sheffield Plate at Orchard Square, has £5 lunches for kids on the menu through August.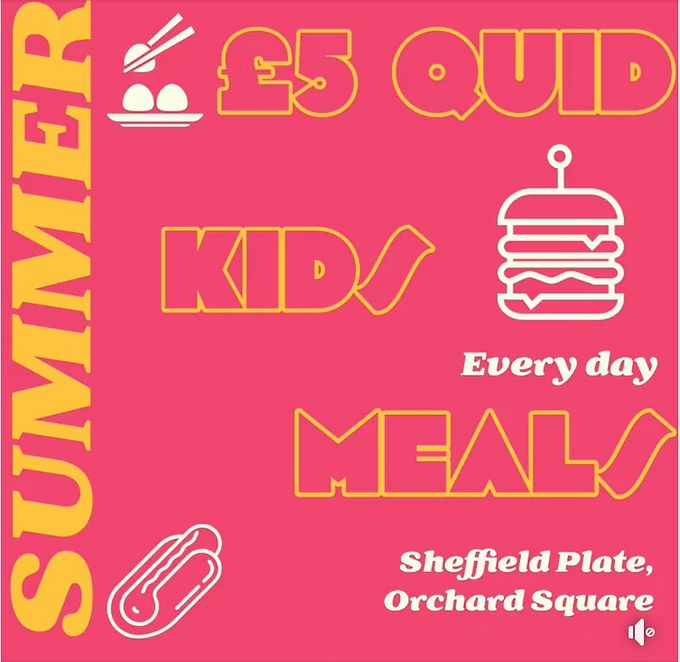 There is soft play for under 3s, craft activities for under 10s, plus a family disco and animal encounter events for £5 on selected Wednesdays as part of their Crafty Cats Kids Club activities.
If lunch is on your mind, The Botanist inside Leopold Square has a special child's summer meal offer with a main course and dessert for £6.95.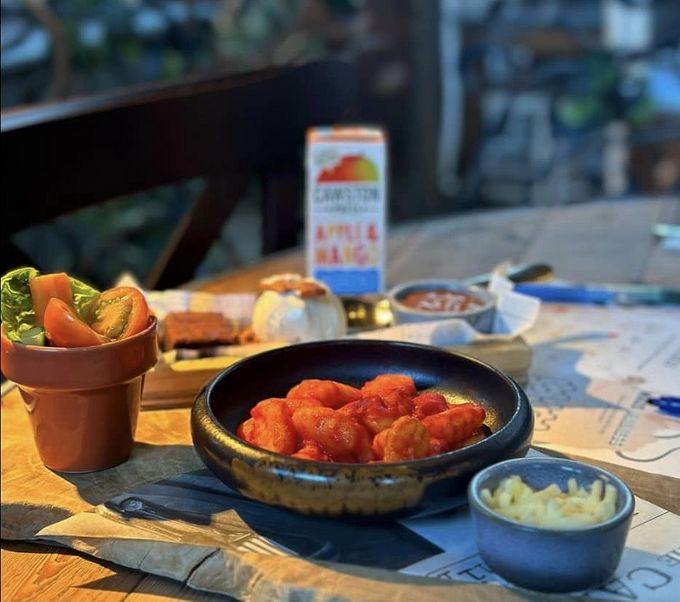 When the August weather feels positively autumnal, a cinema trip is always a good shout in the afternoon.
At The Light, on The Moor, family specials are select showings of kids' films which range from Disney classics to superhero thrillers, from just £3.75 per ticket. They take place on weekdays as well as weekends during the summer holidays.
Independent cinema The Showroom on Brown Street hosts Family Time every Saturday. Tickets cost £5 and under-15s can enjoy a small drink and popcorn for £6.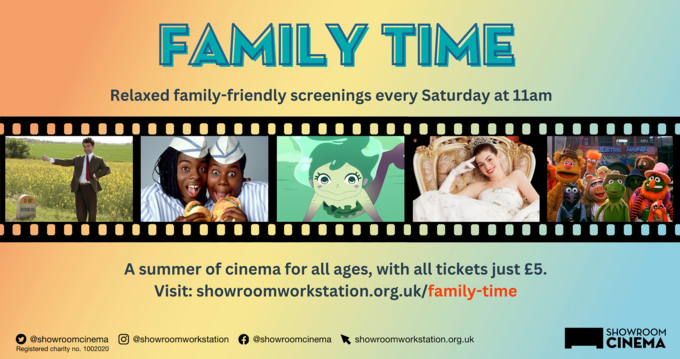 Kommune also runs its own Kids' Cinema on Sundays.
For £3, little ones can watch a selected movie and enjoy a free doughnut on Sundays. Two food traders provide 'kids eat free' options with any adult meal.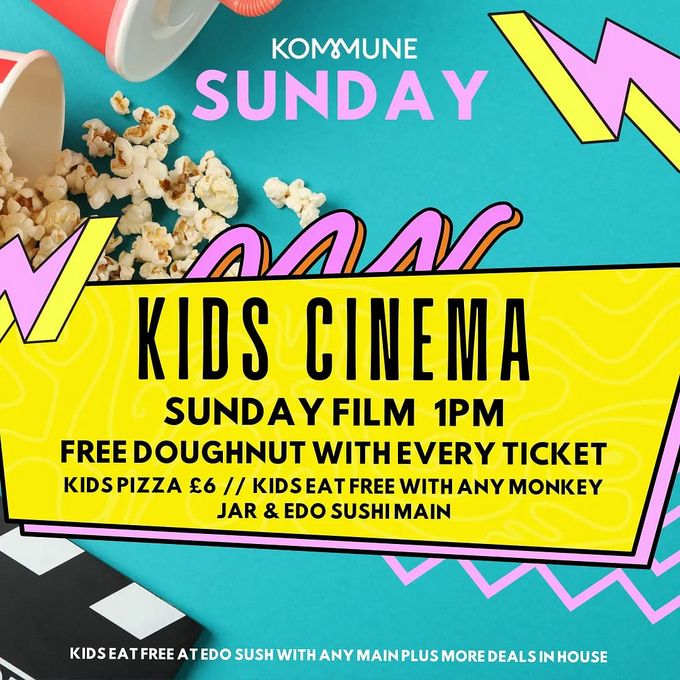 And don't forget to check out our other two city centre cinemas, Curzon Sheffield, George Street - with ticket offers every Wednesday - and the ODEON Luxe on Arundel Gate, where they have regular offers for families. 
---
As immersive adventures go, it's hard to beat an escape room.
The concept took off a few years ago and in Sheffield city centre, The Great Escape soon became known for its innovative approach.
They have three experiences suitable for children, including Wizards of Time, a world of wonder and magic where the fate of time rests in your family's hands.
Completing the challenge requires teamwork and problem-solving to start the day, and there is no room for boredom.
Individual child tickets cost £17, adult tickets are £25 and there is a family of four package available at £38.
Keep up the high energy with a trip to the Surf City Leisure Pool at Ponds Forge International Sports Centre on Sheaf Street.
There is something for all abilities, from the shallow toddler pool with a mini slide and interactive wall to the action-packed wave pool.
You can also hop on a floating ring for a laid-back ride along the lazy river, ideal for a spot of much-needed relaxation.
All this activity is bound to leave your tribe hungry. Enter The Cabin on The Moor.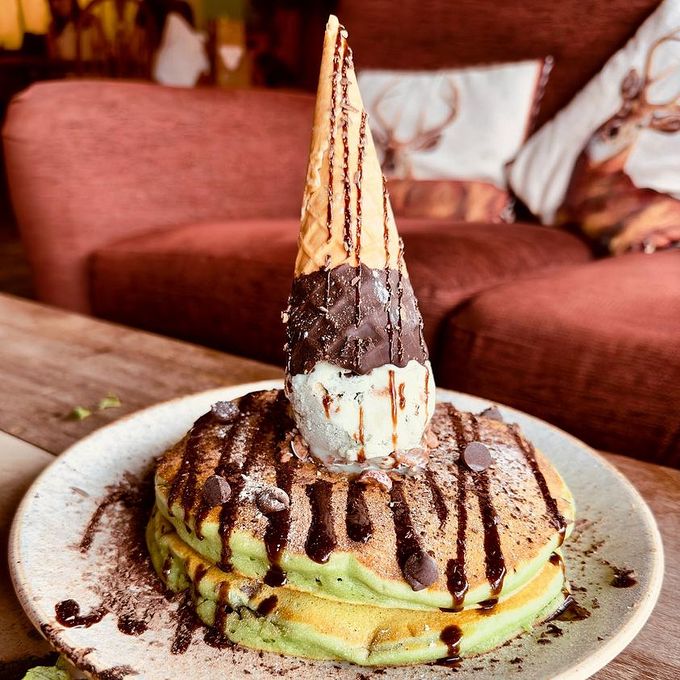 Open seven days a week and inspired by Canada, it specialises in decadent pancakes, waffles and French toast featuring every topping imaginable.
There are smaller portions for your 'bear cubs' at £2.95 and the Pikes Peak Challenge (12 pancakes or six waffles, plus toppings at £27.95) for the truly ravenous teenagers.
For brunch with the wow factor, check out the Birdhouse Tea Bar and Kitchen on Sidney Street. You can expect everything from avocado toast to eggs Benedict and plenty of delicious cakes and tea.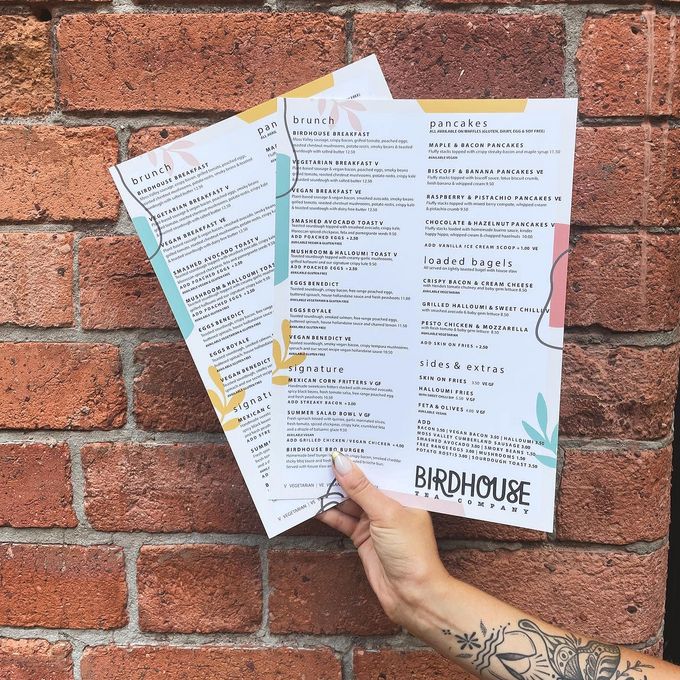 After lunch, roll a little way up the hill to Lane 7.
This bowling alley on Matilda Street has arcades, ping pong, shuffleboard, pool and multiple lanes to spin some pins.
Prices start at £8.15 per person for a bowling game or £15 per person for two.
Before you head home, it would be remiss to pass by the opportunity for back-to-school shopping (sorry, kids).
Tick the all-important new school shoes and bags off the to-do list with a trip to Clarks or Deichmann on The Moor.
There is stationery galore inside The Works and a host of other high street retailers on The Moor to ensure everyone is kitted out and ready for September. Just like that...
---

Featured in the Sheffield Star, see our press article here.