12 Sheffield city centre events to book in your 2023 diary 📅
From critically acclaimed cultural and music festivals to bustling markets, sporting challenges and family festivities, there's no shortage of exciting events coming up in Sheffield this summer.
To ensure you've got the hottest ones on your must-attend radar, we're sharing details of those being hosted in the city centre over the coming months (and beyond), including a number that are free to attend.
Note apps and Google calendars at the ready...here we go!
1. Sheffield Food Festival | May 
2. Sheffield Vegan Market | May and October
3. Pollen Market | monthly from May
4. Sheffield DocFest | June
5. Migration Matters Festival | June
6. Cliffhanger | July
7. Goldsmiths North | July
8. The Fringe at Tramlines | July 
9. Sheffield by the Seaside | July to August
10. Float Along Festival | September
11. No Bounds Festival | October
12. Off the Shelf Festival of Words | October
Please note: all information correct at time of posting. Visit individual venues' and events websites for the latest information.
---
ℹ️ We're back! - Sheffield Food Festival
📅 Friday 26th to Monday 29th May

🕘 Friday 5pm-9pm | Saturday and Sunday 10am-9pm | Monday 10am-6pm

📍 Peace Gardens 📍 St Paul's Parade 📍 Millennium Square 📍 Town Hall Square 📍 Pinstone Street 📍 Winter Garden
Prepare to sample, shop and full-on feast as Sheffield Food Festival returns to the heart of the city on May bank holiday weekend, serving up a host of delicious treats for all ages.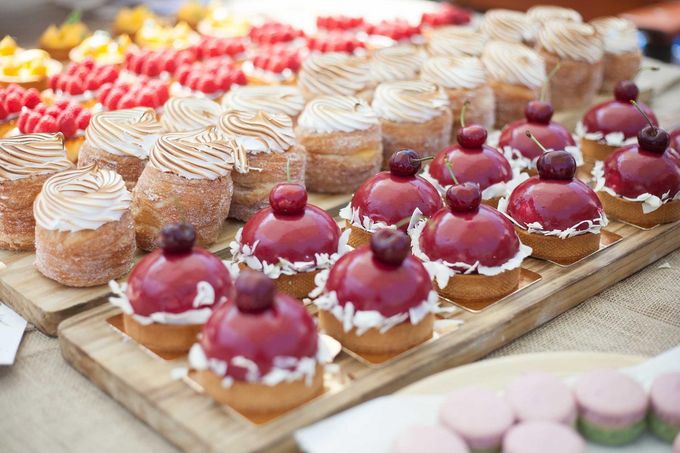 Cementing Sheffield's place on the culinary map, the festival is the city's largest free-to-attend event tempting tens of thousands of visitors to indulge in a glorious celebration of food and drink from across the region and beyond!
Having taken over the management reins in February, new festival producers, Swans Events, have been working flat out to ensure another tasty event featuring over 50 of the very best street food vendors, artisanal produce traders and bars, plus fabulous live entertainment. New for 2023, they've also introduced three special evening acts to the lineup, including Drag Bingo and Steel City Quiz Night, extending the festival fun into the night.

"Naturally, the festival has a strong foodie fanbase, but the amazing range of producers, traders and entertainment widens its appeal to different types of festival goers and market lovers," said Noemi Antonelli, managing director and producer at Swans Events.
"After three months of hard work with the local community, we're excited to make it happen and use 2023 as a really great base to continue developing the festival and representing diversity in the city."
This year's festival will be split into four areas - the Street Food section with ready-to-devour delights including pizzas, crepes, Dutch cuisine and Caribbean fusion; the Artisan Market featuring locally made preserves, pickles, cheeses, bread and liquor; plus the Info Village and Main Stage and Bar.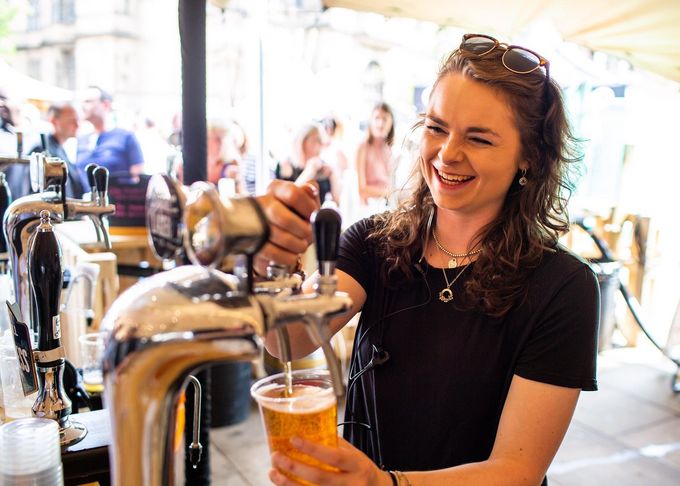 ---
ℹ️ Vegan Market Co | Sheffield (veganmarkets.co.uk)
📅 Sunday 28th May | Sunday 15th October 

🕘 10:30am-4pm 📍 The Moor
Just a stone's throw away, and held on the same weekend as the Sheffield Food Festival, the Sheffield Vegan Market will take over The Moor with an exciting collective of independent, eco-focused stallholders. Whether vegan, vegetarian, flexitarian or eco-conscious, there's something for all.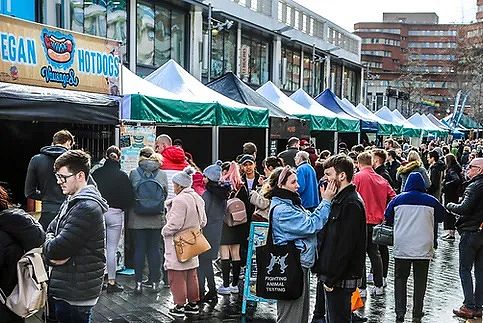 Tuck into the tastiest vegan street food, sample delicious produce from artisan bakers and craft brewers, and shop sustainable goods from the likes of ethical jewellers, candle makers and local artists.
---
ℹ️ Pollen. Inner-City Flower Market — Grey To Green, Sheffield City Centre (pollenmarket.co.uk)
📅 Sunday | 21st May | 18th June | 16th July | 20th August
📍 Grey to Green, Castlegate
Blossoming into life on the third Sunday of every month, Pollen is a must-attend event for market lovers, floral fans and the green-fingered alike.
An inner-city flower market (and so much more!), its stalls sprout up along the Grey to Green corridor in Sheffield's Castlegate District to deliver a celebration of all things botanical alongside live entertainment and mouth-watering street food.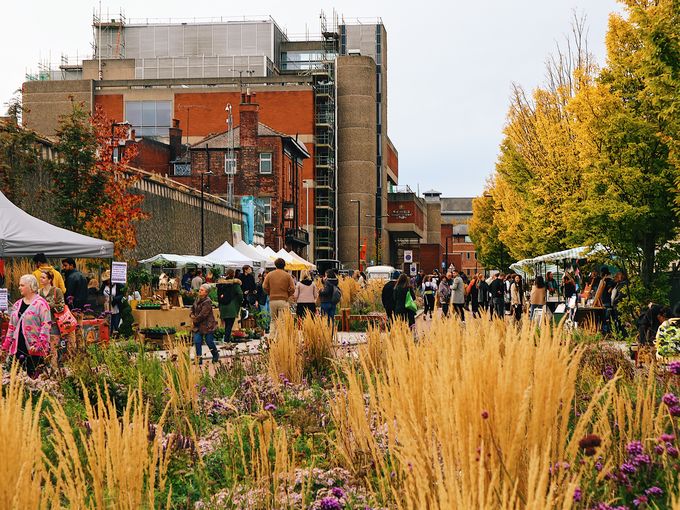 Its heaven-like mix of horticultural market traders - including those selling flowers, plants and greenery as well as botanical-inspired art, body care and homewares - draw in visitors from near and far, month after month.
"It's become known as somewhat of a hidden gem of the city, attracting around 3,500 visitors each month, with people who have come from as far as Cheshire and Manchester previously," said Pollen event coordinator Loz Barker. "Plus we get traders travelling from the likes of Hull and Manchester."
"The market has a really wholesome, uplifting vibe, and we aim to mix things up with different entertainment, street performers and initiatives each month.
"Over the summer, this will include Morris dancers and stilt walkers along with our collaborative Pollen playlist and our 'Wonky Flower Shop' selling 'imperfect' plants and produce at reduced prices."
---
ℹ️ Sheffield DocFest: Sheffield International Documentary Festival (sheffdocfest.com)
📅 Wednesday 14th to Monday 19th June

Events held at a variety of city centre venues including 📍 The Crucible Theatre 📍 Curzon Sheffield 📍 The Light Sheffield 📍 Sheffield City Hall 📍 Showroom Cinema 📍 Tudor Square (Central Festival Box Office) 
🎟️ Tickets available from 10th May and during the festival at 📍 Showroom Cinema 📍 The Crucible Theatre (Crucible event tickets only) and 📍 Sheffield City Hall (opening night tickets only). 
 🎟️ Tickets available at the following locations during festival dates only 📍 Festival Box Office on Tudor Square (Wednesday 14th to Sunday 13th 9am-9pm) 📍 The Light Sheffield and 📍 Curzon Sheffield.

Documentary fan? Sheffield's iconic DocFest is a must-attend event for you.
Back with a jam-packed programme of engaging screenings, masterclasses and discussions, its landmark 30th edition promises to spark inspiration and debate at multiple venues across the city.
In addition to a lineup of 100+ film screenings - including European and world premiers - documentary devotees can enjoy a host of innovative exhibitions, immersive installations and thought-provoking panel discussions by leading documentary TV and film talent.
---
ℹ️ Migration Matters (migrationmattersfestival.co.uk)
📅 Friday 16th to Sunday 24th June
Events held at a variety of city centre venues including 📍 The Crucible Theatre 📍 The Leadmill 📍 Millennium Gallery 📍 The Montgomery Theatre and 📍 Sidney and Matilda.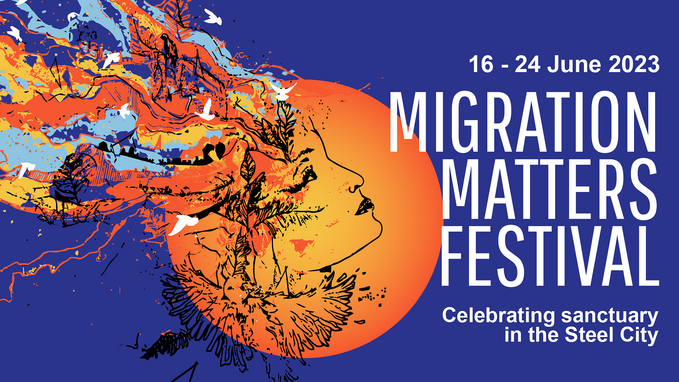 The biggest UK festival of its kind, Migration Matters is a nine-day annual celebration of diversity highlighting the positive impact migration and refugees have in Sheffield.
Held during Refugee Week, the inclusive festival brings together communities and gives marginalised people a voice through a globe-spanning programme of events and activities at well-known city venues, including The Crucible Theatre, Millennium Gallery and Showroom Cinema.
This year's ambitious lineup includes 60 events covering theatre, music, food, art and dance, plus, for the first time, children-specific events, all operating on a pay-as-you-feel basis.
Amongst this year's many highlights:
Honey Thaljieh | Millennium Gallery | Saturday 17th June
Trailblazing Honey Thaljieh, the co-founder of women's football in Palestine, speaks about her inspirational journey with Sky Sports journalist Miriam Walker-Khan.
ℹ️ Miriam Walker-Khan with Honey Thaljieh — Migration Matters (migrationmattersfestival.co.uk)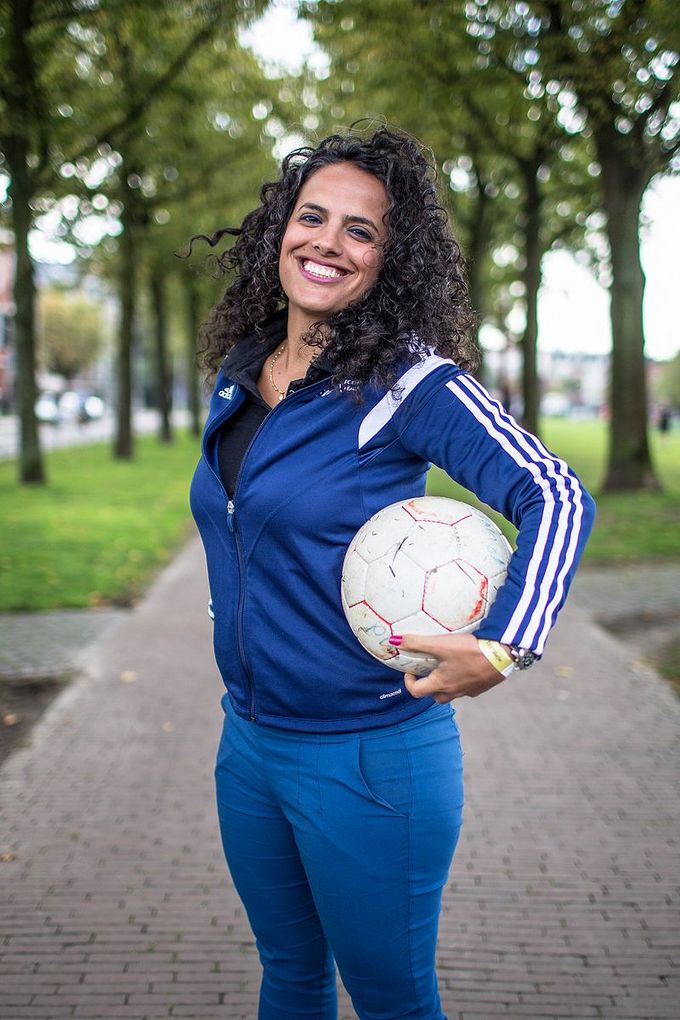 Rinkoo Barpaga | Crucible Theatre | Tuesday 20th June
Multi-talented storyteller Rinkoo Barpaga brings his award-winning show about understanding his identity as a deaf Punjabi boy to Sheffield. Made In (India) Britain is told in British Sign Language, spoken English and closed captions.
ℹ️ Made in (India) Britain — Migration Matters (migrationmattersfestival.co.uk)
Sauti Sol | The Leadmill | 23 June
Sheffield is the only northern city which will host Sauti Sol, a Kenyan Afro pop band with a huge international following, on their world tour. They will be supported by northern R&B artist Rumbi Tauro for a night to remember!
ℹ️ Sauti Sol — Migration Matters (migrationmattersfestival.co.uk)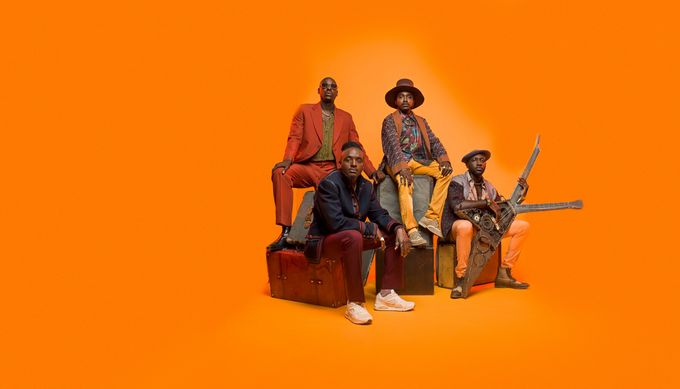 ---
ℹ️ Cliffhanger 2023, Sheffield (welcometosheffield.co.uk)

📅 Saturday 1st to Sunday 2nd July

📍 Devonshire Green
A show of strength and skill, see who will be crowned the nation's strongest male and female climbers during the city's annual Cliffhanger event.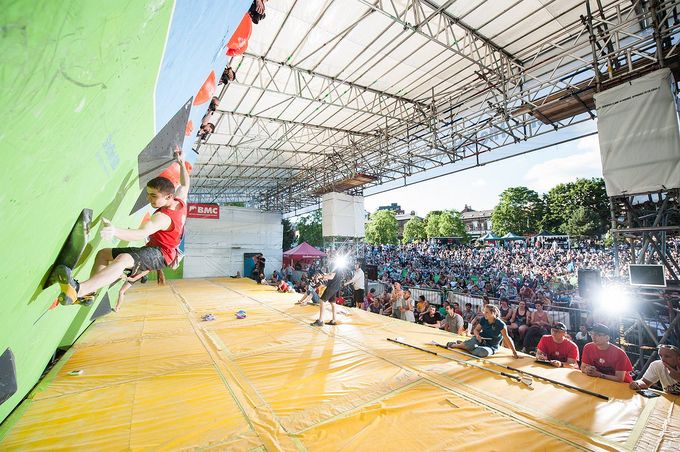 Taking place on Devonshire Green, the skyline will be dominated by a purpose-built bouldering wall for the hotly anticipated British Bouldering Championships. Meanwhile, have-a-go-climbing walls, fairground rides, street food vendors and bars will provide further entertainment for the hundreds of spectators expected to attend.
💡 Follow The Outdoor City on Twitter, Facebook and Instagram for the latest Cliffhanger news. 
---
ℹ️ Contemporary Silverware & Jewellery Selling Fair-Goldsmiths North
📅 Friday 7th to Sunday 9th July
🕘 Friday and Saturday 10am-5pm | Sunday 10am-4pm | 📍 Cutlers' Hall
Magpies standby, as the city's Cutlers' Hall is transformed into a haven of sparkle and shine for the Goldsmiths North summer fair and shopping experience.
Bringing the finest contemporary silverware and jewellery to the heart of Sheffield, visitors will have the opportunity to meet and buy from 50+ independent UK and European makers.
Expect to be dazzled by one-of-a-kind treasures crafted by highly skilful and imaginative silversmiths and jewellers with desirable designs for every price range.
---
📅 Friday 21st to Sunday 23rd July

📍 Devonshire Green, Peace Gardens and various venues across the city centre. 
While the main Tramlines festival now rocks up Hillsborough Park, the official Fringe still forms a much-loved element of the event.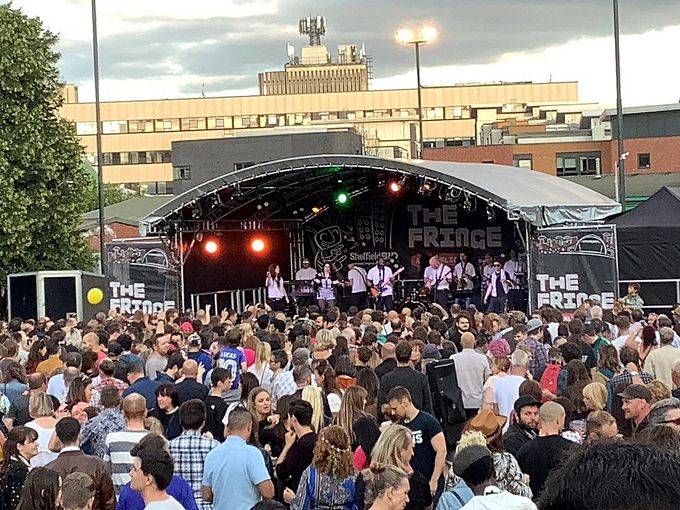 Sheffield BID is proud to fund the fringe, which brings a free, family-friendly programme of musical acts and entertainment to the city centre.
Join in the biggest party of the year by soaking up the festival vibes at the Devonshire Green and Peace Gardens outdoor stages or meander from bar to pub to club, where local musicians and DJs will perform all weekend long 🎸
---
ℹ️ Sheffield by the Seaside (welcometosheffield.co.uk)
📅 Thursday 27th July to Tuesday 29th August

📍 Peace Gardens
Buckets and spades at the ready as Sheffield by the Seaside returns for the summer.
Bringing all the fun of the coast to the city centre, families can enjoy a host of maritime-inspired treats, activities and entertainment, including fairground rides, giant sandpits, traditional seaside fare and paddling in the Peace Garden fountains.
The event is free to attend though there may be a small charge for some rides and activities.
---
ℹ️ Float Along Festival | Twitter, Instagram, Facebook | Linktree
📅 Saturday 23rd September 
📍 Multiple venue festival, with over 30 live artists across Sheffield.
Enhancing Sheffield's iconic music scene, the new festival on the block, Float Along, returns to the city in September.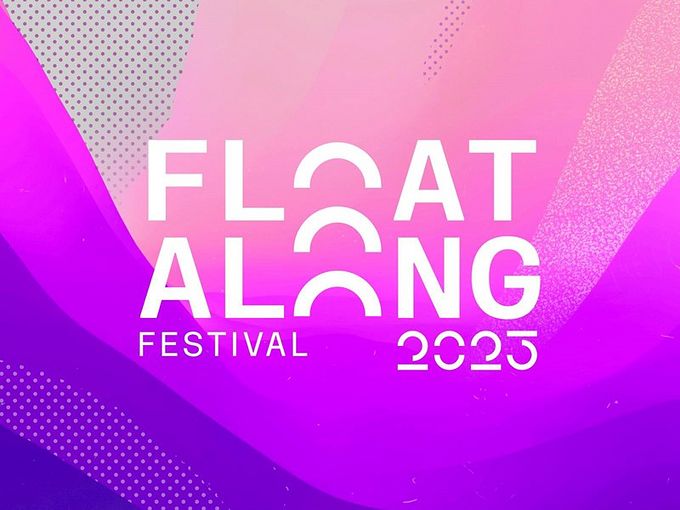 Having smashed its inaugural event in 2022, this year's festival will once again bring a mix of post-punk and psychedelic rock acts, as well as the best in indie and alternative music, to South Yorkshire.
Live performances will take place at multiple venues, including music-fan-favourites The Leadmill, Sidney & Matilda and Corporation, plus a number of DJ sets, vintage stalls and street food traders will add to the event's upbeat vibe.
💡 Why not join the official facebook event group? Float Along Festival 2023 ft. The Murder Capital, Erol Alkan, W. H. Lung, Personal Trainer, + more | Facebook
---
ℹ️ Sheffield 10K - 24th Sept 2023 | Run For All | Run For All
📅 Sunday 24th September

📍 The race starts and ends on Arundel Gate in Sheffield city centre.
Ready to get your sweat on? Then get on your marks for Sheffield's 10k race.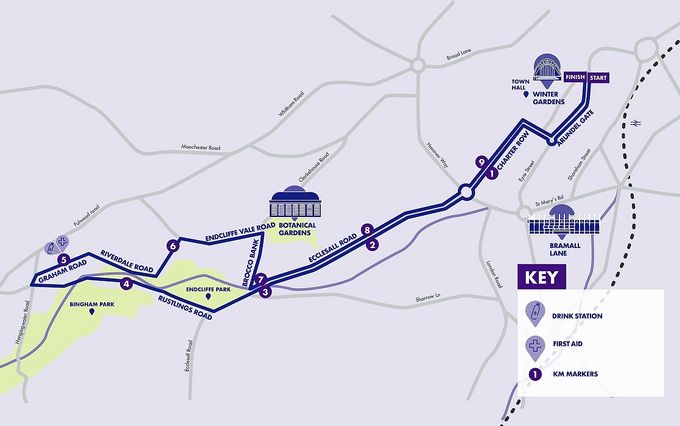 Setting off from Arundel Gate in the heart of the Steel City, the route climbs up Ecclesall Road, heading out towards Bingham Park before looping back on itself to finish back bang smack in the centre.
A great way to set yourself a physical challenge and raise money for a worthy local cause!
---
ℹ️ no-bounds-festival-2023 (hope-works.co.uk)
📅 Friday 13th to Sunday 15th October

📍 Hope Works, plus multiple Sheffield venues
Perhaps not one for the faint-hearted, No Bounds Festival is a high-energy weekend of music, art and technology featuring everything from immersive workshops to all-night parties.
Its 'rave central' base is located at Hope Works on Sussex Road, offering full-on carnival feels over five stages, plus inventive events will take place at multiple city-centre venues.
Now in its seventh year, crowds of revellers flock to the festival for its stellar cast of artists, trademark talks and internationally-renowned electronic DJs.
---
📅 October 2023

📍 Multiple Sheffield city centre venues
Watch this space for details of the 2023 Off The Shelf event, which is one of the country's biggest literary festivals right here in Sheffield.
Organised by The University of Sheffield, it celebrates the written word and attracts huge names in the field. Last year's programme featured Downton Abbey actor and author Hugh Bonneville plus former Spice Girl Melanie C.
Expect everything from spoken word performances to open mic nights, authors galore and an introduction to page-turning literature of every genre. 
💡 Follow Off the Shelf on Twitter, Facebook and Instagram for the latest Cliffhanger news.
---
ℹ️ Keep up to speed with all this year's big city centre events in the Events section of this website: Events | Sheffield City Centre