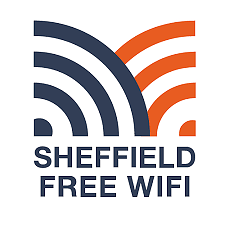 Sheffield BID successfully campaigned for free public WIFI and, in November 2017, Sheffield City Council and Idaq Networks Ltd announced a 10-year deal that delivered free high-speed WIFI internet access in the outdoor areas and public buildings of Sheffield city centre.
The phased roll-out of the network commenced May 2018 and is now complete.
Sheffield Free WIFI is a family friendly WIFI service. It brings free, ultrafast Internet access to everyone living in, working in and visiting Sheffield city centre.
For details of how to connect, visit the Sheffield Free WIFI website.