Brearley Bear's Eggscellent Easter Activities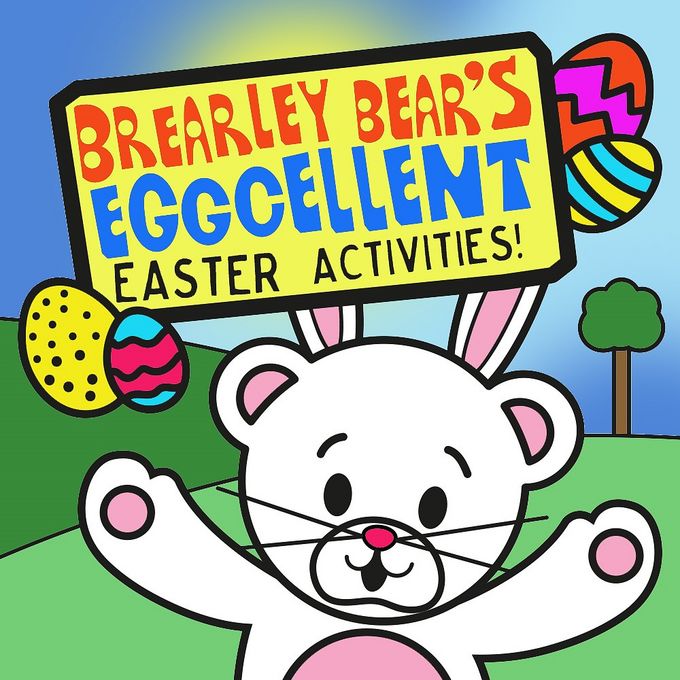 This year our city centre mascot Brearley Bear has some eggscellent Easter activities perfect for entertaining the little ones at home during the Easter holidays
Children get the opportunity to practice their mindfulness colouring and their fine motor skills with some great activities to develop their creativity and express their artistic abilities.
Download and print the file below for our free activity and colouring sheets to help keep them entertained this Easter.
Brearley Bear Easter Sheets (download and print).pdf
(If you don't have access to a printer, email us or contact us on Facebook and we'll send you a set.)
Competition time
Is your youngster a budding artist? Are they handy with the colouring pencils? Do they have a great eye for colour?
Then why not enter their efforts into Brearley's "colour the city" competition (this is the second sheet in the download file).
There is a sweet treat for all entries and for the competition winner a £200 Sheffield City Centre Gift Card* for the whole family to enjoy as our shops, cinemas, theatres, restaurants and cafes start to reopen.
Redeemable in Sheffield city centre at high street favourites including The Entertainer Toy Shop, Primark, Marks & Spencer, HMV, Argos and Waterstones plus lots of great leisure venues, independent restaurants and cafes.
How to enter
To enter, take a snap of the completed design and email it to enquiries@sheffieldbid.com before midnight on Friday,16 April. Please tell us your child's first name and age. Be sure to include a postal address for the sweet treat and let us know if your child is dairy-intolerant or has any allergies.
Personal information provided is used only for the purpose of administering this competition and by entering the competition you are agreeing to us sharing your child's completed entry on our social media channels Facebook.com/SheffieldBID and Twitter.com/SheffieldBID
The winner will be chosen by the Sheffield BID team and notified by email w/c 19 April.
We hope to see you back in Sheffield city centre soon and we look forward to the return of Brearley's Easter Hunt for Little Eggsplorers in 2022!
Access the free activity and colouring sheets below to help keep them entertained this Easter and/or to enter the colour the city competition.
Brearley Bear Easter Sheets (download and print).pdf
Happy Easter!
*no cash equivalent and redeemable at participating merchants. See website www.sheffieldgiftcard.co.uk for details. The Sheffield City Gift Card is operated by Sheffield BID.