Sheffield February Theatre Guide
Sign up to our Sheffield City Centre newsletter for our monthly theatre guides, theatre reviews and more
Experience the joys of live theatre this February! With all theatre performances at The Crucible already sold out for the month, don't miss your chance to see the following renowned performances..
The Lyceum
Everybody's Talking About Jamie | 8th - 29th Feb
It seems that just about everybody's talking about Everybody's Talking About Jamie! The West-End hit and winner of Whats On Stage's 'Best New Musical' award, Everybody's Talking About Jamie returns to Sheffield.
"Jamie New is sixteen and lives on a council estate in Sheffield. Jamie doesn't quite fit in. Jamie is terrified about the future. Jamie is going to be a sensation. Supported by his brilliant loving mum and surrounded by his friends, Jamie overcomes prejudice, beats the bullies and steps out of the darkness, into the spotlight.
Funny, fabulous and feelgood, this is the musical sensation for all the family and not to be missed!" - The Lyceum 

Contains some strong language and mild sexual references.
Lyceum | £15 - £65 | 7:45pm / 2pm / 3pm | 55 Norfolk St, Sheffield City Centre S1 1DA
Studio Theatre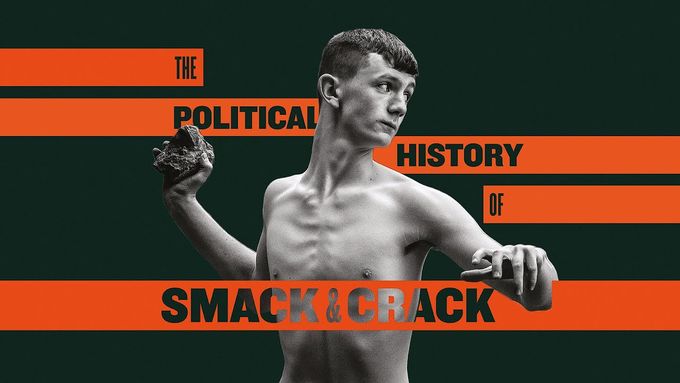 The Political History of Smack and Crack | 5th Feb
Hailed as "riotously entertaining and deeply moving" in a five-star review from The Stage, The Political History of Smack and Crack is set during the 1981 riots from the view of two life-long addicts.
"Tracing their own lives from the epicentre of the riots to their present day survival on the streets of Manchester, Mandy and Neil chronicle the fallout for communities crushed by the heroin epidemic at the height of Thatcherism. An angry, funny love-song to a lost generation inspired by the playwright's own experience in jail and rehab... A riotous and tender portrayal of two life-long addicts shot through with home truths about the road to recovery" - Studio Theatre
Studio Theatre | £11- £13 | 19.45pm | 55 Norfolk St, Sheffield S1 1DA
To Move In Time | 7 – 8 Feb
Given four stars by The Guardian, To Move in Time is a monologue written by Tim Etchells, speculating about what a man would he'd do if he could move backwards and forwards in time.
"From fantasies of changing the present, to obsessions with everyday events in the past, to dreaming up ways to get rich from knowledge of the future, the text is an unfolding compulsive thought process.In the end though, far from the science fiction of time travel it is ostensibly working with, To Move In Time concerns itself with questions of value and priority – what matters, what needs to be cared for and what can be changed." - Studio Theatre
Studio Theatre | £11- £13 | 19.45pm | 55 Norfolk St, Sheffield S1 1DA
Run Sister Run | 27th Feb - 21st Mar
"Sisters Connie and Ursula were once everything to each other. Years on they're almost strangers. When a family bombshell is dropped, Connie is forced to retrace forty years of sisterhood and confront a web of painful secrets and conflicting loyalties. Spanning four decades, nurture competes with nature as the pair navigate their unbreakable bond, united by the same beginning but headed in different directions" - Studio Theatre

Award-winning playwright Chloë Moss' new play is a witty and heartfelt story of family, class and dependence, asking what does it really mean to belong to someone?
Studio Theatre | 7:45pm / 2:15pm | 55 Norfolk St, Sheffield S1 1DA
Theatre Deli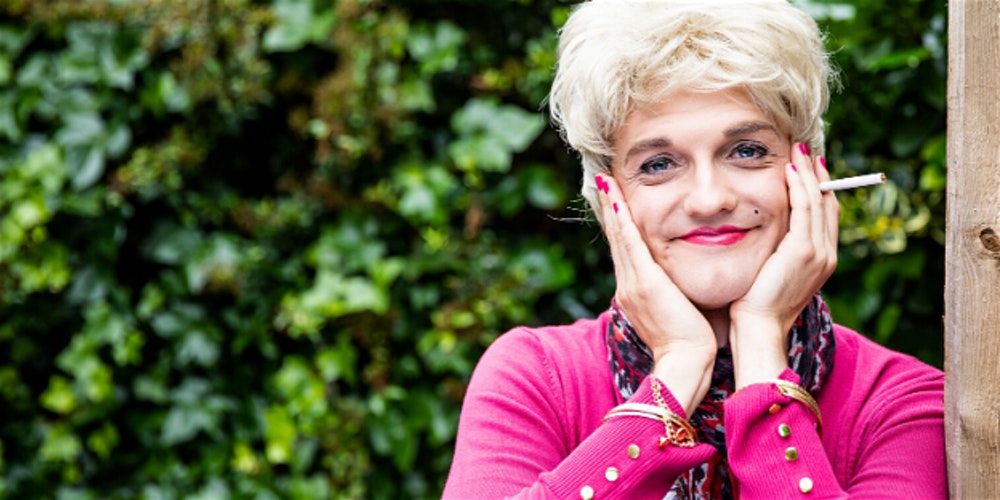 Granny Grotbag Says Goodbye | 6th Feb
"The Wildcat of Sheffield… Not anymore… Where did she go?"
"Granny Grotbag welcomes you into her home and takes you on a trip down memory lane. A story of love, loss, dust, and water infections and strength that is guaranteed to make you laugh, wince and cry into your cuppa. Our Granny regales you with outrageous tales of a young Northern lass out on the pull, finding the love of her life, raising her children and, now, facing the prospect of spending the last years of her life completely alone, after the death of her husband. A story confirms that "old age is certainly no place for sissies." - Theatre Deli
"This is a powerful and poignant play about growing old" "It's a wake-up call, a raucously funny hour" (★ ★ ★ ★ ★) –London Pub Theatres
Theatre Deli | £10 + bf | 7.45pm - 8.45pm | 202 Eyre St, Sheffield City Centre, S1 4QZ
Guy | 13th - 14th Feb
Hailed as an "irresistible rom-com of the highest order" by the Reviews Hub with the "potential to be very big indeed", the multi-award winning GUY is an uplifting musical telling the story of modern dating through a diverse group of gay men.
"Queer As Folk meets Bridget Jones with a cat-fishing musical twist, leo&hyde's award-winning GUY gives you 12 heart-pounding electronic pop anthems and witty, heartfelt story about modern dating through a diverse cross-section of gay men. You'll laugh-cry, sad-cry, face-palm and heart-eyes at this rom-com about body image, prejudice, and mental health. GUY is a reminder that the only person you should be is yourself: #nofilter." - Theatre Deli
Ages 15+
Theatre Deli | £14 + bf | 7.45pm - 9.40pm | 202 Eyre St, Sheffield City Centre, S1 4QZ
Drip Drip Drip | 26th Feb
Set in a local NHS hospital, Drip Drip Drip challenges taboos in this love-letter to the NHS.
"Behind the blue curtain - Daniel, a refugee from Eritrea, now a trainee nurse; Rahmiya, a Muslim doctor; and David, elderly white cancer patient and discredited academic... Over time, carers and cared-for become an unlikely, dysfunctional family.
But as life ebbs, reality splinters. Glimpsed in the cracks: the Nazi euthanasia programme, a burns clinic in Africa, a cross-Channel human shipment. And drip by drip David's far-right ideology seeps out, as he prepares his final incendiary lecture (assuming he lives long enough to give it). Bonds break, and suddenly both Daniel and Rahmiya's right to call the UK home seems to hang on a dead man's lips." - Theatre Deli
Ages 14+
Theatre Deli | Pay as you feel | 7.45pm - 9.15pm | 202 Eyre St, Sheffield City Centre, S1 4QZ
Sign up to our Sheffield City Centre newsletter for our monthly theatre guides, theatre reviews and more