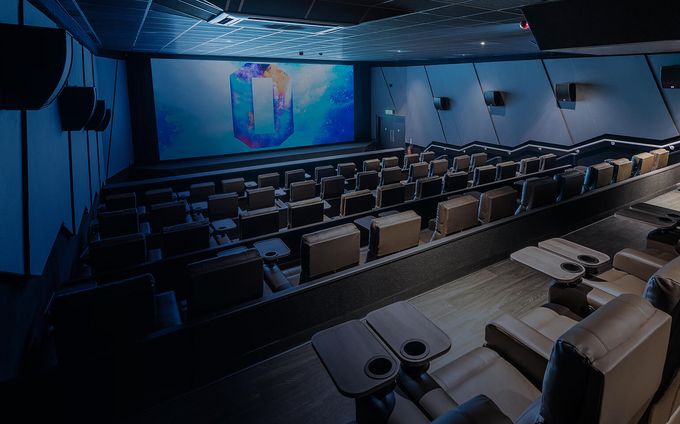 Whether you're a fan of rom-com or a lover of horror, Sheffield's city centre cinema scene caters for all tastes. So sit back, relax and read our guide to cinema in the city centre (popcorn not included 🍿).
---
Curzon Sheffield
📍 George Street | Sheffield | S1 2PF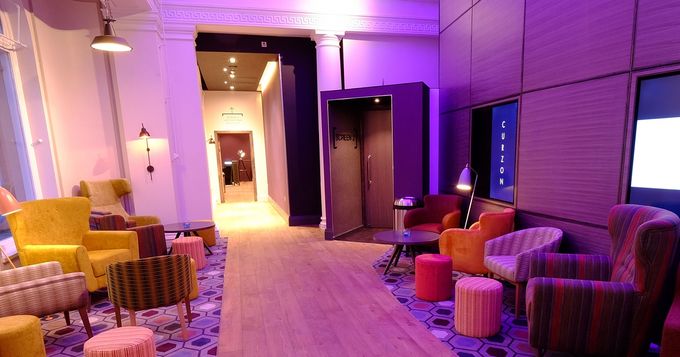 Screening award-winning, contemporary and classic independent cinema, Curzon's programme is as unique as the Grade II listed building that it calls home...it was previously the home of the Sheffield Banking Company!
Curzon Sheffield, which opened in January 2015, features a rooftop terrace overlooking the city centre, the perfect spot to enjoy a margarita in the sun after a film! With a range of affordable prices, events and film clubs, Curzon Sheffield is a hidden gem in the city centre. 
🎬 Curzon Sheffield has three screens.
💡 Curzon Sheffield offer a 50% discount on parking at Q-Park Charles Street. Just ask for a voucher after the film.
---
The Light Cinema
📍 The Moor | Sheffield | S1 4PF
One of The Moor's most popular destinations, The Light cinema opened in April 2017. It offers an exciting cinema experience featuring state of the art facilities, comfortable seating and showa the latest releases as well as live sporting events.
Visitors can admire the view overlooking from the cafe or bar serving fine Sheffield ales alongside locally sourced food.
🎬 The Light has nine screens and over 900 seats. 
💡 It is one of 11 Light Cinemas across England.
---
Showroom Cinema 
📍 15 Paternoster Row | Sheffield | S1 2BX
Located off Sheaf Street in a historic 1930's Art Deco building, the Showroom is Sheffield's only independently programmed cinema and one of the largest independent cinemas in Europe. It's also the traditional home of annual film festivals Sheffield Doc/Fest, the Sheffield Adventure Film Festival and Celluloid Screams: Sheffield Horror Film Festival. 
Showing cult classics, Oscar winners, Art House films and everything in between, the Showroom Cinema has something for everyone, as well as under 26 ticket deals, over 55's cinema clubs, parent and baby screenings to name but a few. 
💡 Every Monday the Showroom screen as many films as possible with caption subtitles, helping to make their cinema programme more accessible for everyone. Perfect if you are deaf, hard of hearing or just have trouble hearing the dialogue when you visit the cinema. Subtitled Mondays - Showroom Workstation - Sheffield
🎬 The Showroom opened as a two screen cinema in 1993. It now has four screens. 
---
ODEON Luxe
📍 Arundel Gate | Sheffield | S1 1DL
Head to ODOEN Luxe for an immersive, luxury viewing experience. ODEON have been on Arundel Gate since March 1992. Refurbished in 2018, this city centre cinema features a bar, cafe, high tech sound systems, reclining seats with ample foot space and retractable tables.
ODEON Luxe offers visitors a wide variety of films across 10 screens. Every seat on every row at ODEON Luxe has been expertly designed so you can relax and recline during your film. 
Enjoy a relaxing coffee at their Costa coffee corner or something a little stronger at the Oscar's Bar. 
💡 Film clubs include Odeon Kids and Odeon Silver Cinema for over 55's.
🎬 ODEON Luxe has 10 screens, with the largest providing seating for over 230 people.
---
Where to find them 
📍 Curzon Sheffield, 16 George Street, S1 2PF Google Map
📍 Light Cinema, The Moor, S1 4PF Google Map
📍 ODEON Luxe, Arundel Gate, S1 1DL Google Map
📍 Showroom Cinema, 15 Paternoster Row, S1 2BX Google Map