Sign up to our newsletter to keep up to date with Sheffield shopping deals, news and guides
Vegan Hair Care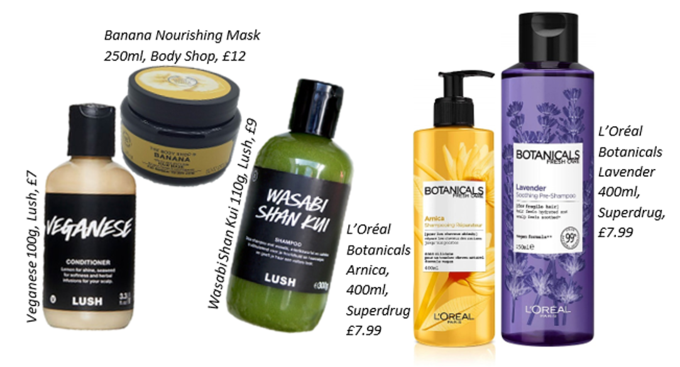 Be kind to the planet and your hair. With all products either vegetarian or vegan, Lush's range of vegan haircare is highly impressive. The Body Shop also have an extensive eco-range, with over half of the products stocked by the beauty giant being 100% vegan. 
Whilst it's no secret that Lush and The Body Shop are at the forefront of environmentally friendly, cruelty free beauty products, more and more beauty stores are stocking sustainable and vegan products (hooray!). Superdrug and Boots both stock L'Oreal's vegan Botanicals range amongst other eco-beauty brands, and Superdrug have introduced the vegan B. range exclusive to Superdrug, with a full range of makeup and skin care.
Leave No Trace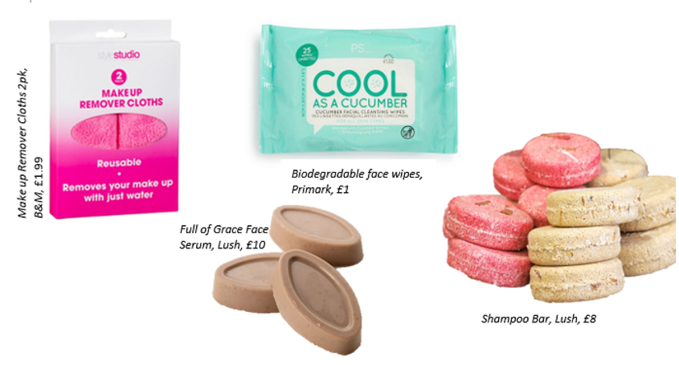 Eco-giant Lush have earned more brownie points with the Naked range, products with zero packaging. The range includes solid shampoo bars which last thrice as long as the average shampoo bottle, saving plastic going to landfill. The Naked range also includes solid face serum, solid body wash and the make up will be in stores soon.
Primark has launched its biodegradable face wipes packed with skin boosting ingredients including cucumber and micellar water. Reusable cloth make up removers are another alternative to plastic wipes and are machine washable. With ultra-soft fibres, they're a great way to remove makeup, whilst still being kind to the skin - just add water! Available at B&M.
Bamboo Beauties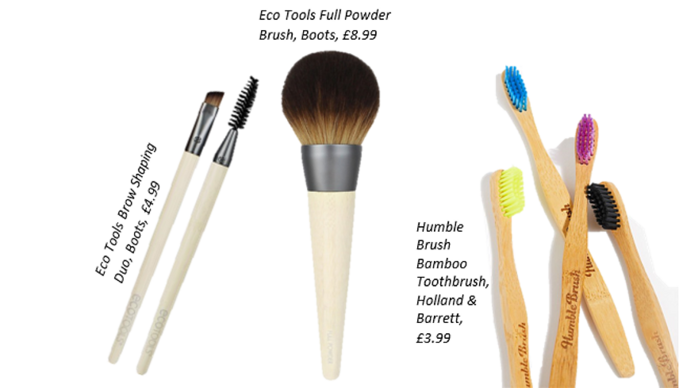 Swap plastic brushes for something more sustainable; as one of the world's fastest growing plants, bamboo is a great green alternative to plastic. Make up brush brand Eco Tools, stocked at Superdrug, Boots and Argos uses bamboo handles, recycled materials, and eco-friendly packaging made from cotton and bamboo fibres.
With over 3.6billion plastic toothbrushes used globally each year, Humble Brushes have created a biodegradable bamboo toothbrush, available at Holland and Barrett and Boots to save tonnes of plastic going to landfill each year.
Body Shop | 2 Orchard Square, Sheffield City Centre, S1 2FB
Boots The Chemists | 66 The Moor, Sheffield City Centre, S1 4PA & 4-6 High Street, Sheffield City Centre, S1 2GE
Holland & Barrett | 10 Barker's Pool, Sheffield City Centre, S1 2HB & 71 The Moor, Sheffield City Centre, S1 4PF
Lush | 28 Fargate, Sheffield City Centre, S1 2HE
Superdrug | 121-125 Pinstone Street, Sheffield City Centre, S1 2HL & Midland Station, Sheaf Street, Sheffield City Centre, S2 2BP
B&M | 12 -18 Haymarket, Sheffield City Centre, Sheffield S1 2AX
Sign up to our newsletter to keep up to date with Sheffield shopping deals, news and guides