City Centre Mother's Day Gift Guide
Whether she's your Mother, Grandmother or another maternal figure in your life, show them how much they mean to you with a beautiful gift from Sheffield City Centre. Have a read through our guide for some gift inspiration.. 
Something sweet..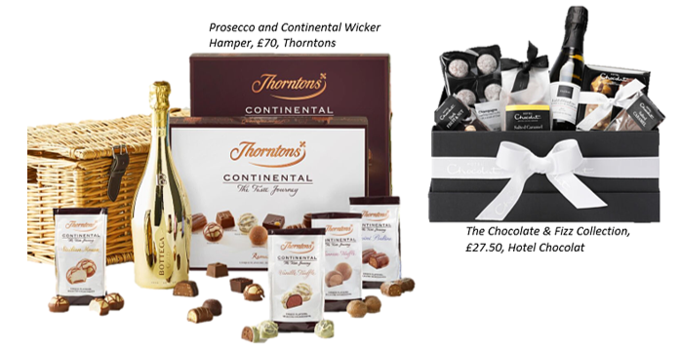 Both Thorntons and Hotel Chocolat sell a range of chocolate and champagne hampers, perfect for those with a sweet tooth and a love of fizz.
Luxury chocolatiers Hotel Chocolat also provide intimate Chocolate Lock-in experiences which include prosecco on arrival and exclusive discounts on Hotel Chocolat products.
Jewellery
John Lewis' Mother's Day range features a selection of personalised jewellery which can be engraved in-store with a symbol or name. Lovers of luxury can also visit designer jewellery destination H.L Brown, with their collection of high-grade diamonds and premium brands. 
For something sentimental, choose from hundreds of charms to symbolise something special at Pandora, and don't forget to visit H. Samuel on the high street for an extensive and elegant range of affordable jewellery.
Perfume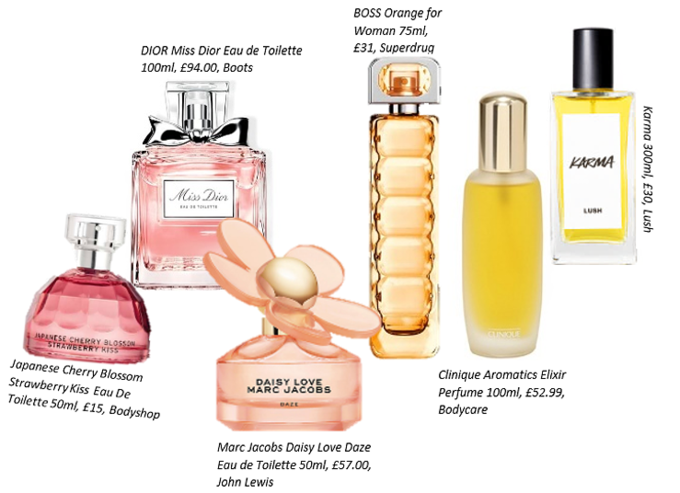 Perfume is a popular gift idea for Mother's Day, and as the UK's largest specialist fragrance retailer, fragrance experts The Perfume Shop have an extensive range and knowledge of scents.
Beauty stores Bodycare, Boots and Superdrug both stock popular perfumes with brands including Hugo Boss, Marc Jacobs and Dior whilst eco-brands Lush and Bodyshop stock vegan and vegetarian perfumes. For more eco-beauty gift ideas, check out our sustainable beauty guide.
Under one roof..
As well as floor after floor of gifts, Debenhams' also now offer experience packages, including spa trips and afternoon tea. Whilst on the Moor, take a trip to Sheffield Retail Awards' '2019 Large Retailer of the Year' Atkinsons, which has two floors of fabulous gifts to choose from.
Marks and Spencer stock a wondrous array of fresh flowers, so upgrade from the classic daffodils this year, and treat your Mother to a luxury bouquet.
With a gorgeous gift in hand, don't forget to head to Paperchase or Card Factory for a Mother's Day card with meaning.
Where to find them..
Debenhams | The Moor, Sheffield City Centre, S1 3LR
John Lewis & Partners | Barker's Pool, Sheffield City Centre, S1 2HB
Marks & Spencer | 19-31 Fargate, Sheffield City Centre, S1 2HD
Atkinsons | 78-82 The Moor, Sheffield City Centre, S1 4PB
H.L. Brown | 2-8 Barker's Pool, Sheffield City Centre, S1 2HB
H. Samuel | 15 Fargate, Sheffield City Centre, S1 2HD
Pandora | 16 Fargate, Sheffield City Centre, S1 2HE
Body Shop | 2 Orchard Square, Sheffield City Centre, S1 2FB
Bodycare | 72 The Moor, Sheffield City Centre, S1 4PA
Boots The Chemists | 66 The Moor, Sheffield City Centre, S1 4PA & 4-6 High Street, Sheffield City Centre, S1 2GE
Lush | 28 Fargate, Sheffield City Centre, S1 2HE
The Perfume Shop | 58 Fargate, Sheffield City Centre, S1 2HE
Superdrug | 121-125 Pinstone Street, Sheffield City Centre, S1 2HL & Midland Station, Sheaf Street, Sheffield, S2 2BP
Paperchase | 11 Fargate, Sheffield City Centre, S1 2HD
Card Factory | 117 Pinstone Street, Sheffield City Centre, S1 2HL
Sign up to our newsletter to keep up to date with Sheffield shopping deals, news and guides