12 days of festive food and drink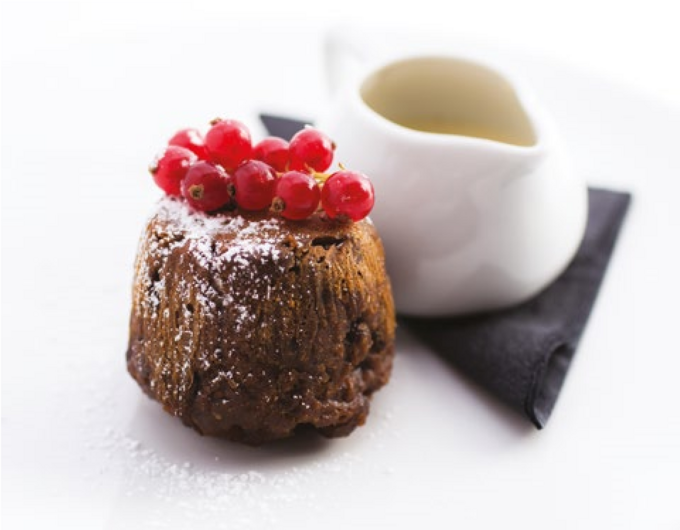 Eat, drink and be merry in the city centre this Christmas. Whether it's a cup of something hot in a cafe oozing charm, a flavourful dish at a restaurant inspired by far-flung places, or a locally brewed pint in a cosy pub – the festive season is a perfect excuse to taste what Sheffield city centre has to offer.
Here's some tips on where to begin your feasting and drinking adventure.
1.
---
Warm up with a brew. The city centre is home to tons of great independent coffee shops – try Marmadukes, Steam Yard,Tamper, Fusion, HowSt, 1554 Coffee Shop at Sheffield Cathedral, 200 Degrees, Albies, Couch, CAWA Coffee, Mows, Wildwood or Birdhouse Tea Bar & Kitchen.
2.
---
Spend the evening at the Alpine Bar. At the top of Fargate, surrounded by the Christmas Markets, the wood-panelled lodge offers cosy hot chocolates and glasses of mulled wine. Open 12 November–24 December, 10am–10pm daily.
3.
---
Pick up something healthy in a hurry. The likes of Edo Sushi, Chakra Lounge, Street Food Chef, Humpit and QC's Bagels all make nutritious pitstops when you're rushing between shops.
4.
---
Book a table at one of Leopold Square's eclectic array of restaurants. The delightful square is home to The Botanist, Wagamama, Zizzi, Pho, Cubana, and Wazwan, plus cocktail bars Kuckoo and The Bamboo Door.
5.
---
Treat yourself to something sweet, like stacked waffles at Lucky Fox, indulge in pancakes and waffles from The Cabin, or handmade sweet treats from the Little Boba Cafe or just sweeten up your day with a scoop or two from Sundaes Gelato.
6.
---
Take a culinary tour of Asia, trying Korean specialities at Ginseng, contemporary Chinese cuisine at Oisoi Gourmet Marché or China Red, sushi at Mr Miyagi, Sakushi or Sushi Express, or Indian dishes at Butlers Balti House.
7.
---
Enjoy a slice of Italy at one of the city's many pizza places – from local institution Mama's and Leonies to upmarket independents Piccolino, Terrace Goods or Bloo 88 to family favourites Pizza Express and Bella Italia.
8.
---
Dine on fresh, local, seasonal fare at Silversmiths, AKA The Yorkshire Restaurant.
9.
---
Head out on an ale trail. The centre of Sheffield is a destination for craft beer and ale enthusiasts, with drinking holes like Triple Point Brewing, Sheffield Tap, The Bath Hotel, BrewDog, The Red Deer, Rutland Arms, Industry Tap, Fagan's, Dog and Partridge, The Grapes, and many more. Some of them even have their fire lit at this time of year, for an extra cosy pint.
10.
---
Sample some of the finest street food around at food courts OHM Food Yard, Sheffield Plate or Kommune.
11.
---
Hit up the Devonshire Quarter for cocktails. Division Street and West Street are lined with places that know how to stir and shake up a storm, like Forum, The Old House, The Great Gatsby, The Green Room, and The Wick at Both Ends.
12.
---
Rustle up something at home. You'll find all you need to create your own fantastic festive feasts at the Moor Market, Beres Pork Shop on Pinstone Street or Simmonite on Division Street, plus something tasty for afters at the Christmas Market on Fargate.
---
Make the most of your trip
Check out the social content from our local businesses on our food and drink section for more inspiration. Plus there's more ... with our featured content for cafes, restaurants, pubs and bars, clubs.
And our latest edition of the independent guide to Sheffield City Centre is out now. Check it out!
View our local business directory for contact details.