The ultimate guide to Christmas shopping in the city centre 🛍️
🎶 'Tis the season to go shopping 🎶
So tick off the gifts - and that Christmas dinner shopping list too - with this guided tour around some of the finest festive retailers in Sheffield city centre.
To reduce stress levels, we've split the guide into several distinct categories and it includes a 'selection box of ideas' for those people who are, shall we say, more 'challenging' to buy for.
🎄 Christmas food, drink and decor
🤔 Hard-to-buy-for Christmas gifts
🎅 Secret Santa gifts under £20
🎁 General Christmas gifts for family and friends
🔮 Or how about a little bottle of something extra special? 
---
"Everyone loves chocolate", says Lindsey Tierney-Quigley. 
And the store manager of luxury chocolatier Hotel Chocolat on Fargate should know.
The staff there are gearing up for its busiest time of year, with Christmas ranges already on display.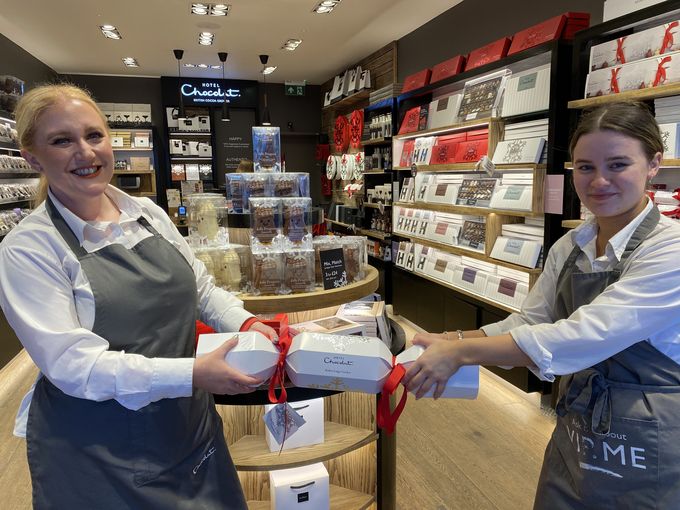 "December is unlike anything else. I can't explain to you the step change that we see, there is such a buzz in the store."
The store's mix and match chocolate offer - three boxes for £24 - is a popular stocking filler option among customers.
There's a cracker range too, including one giant party cracker packed with 40 chocolates, hats and jokes.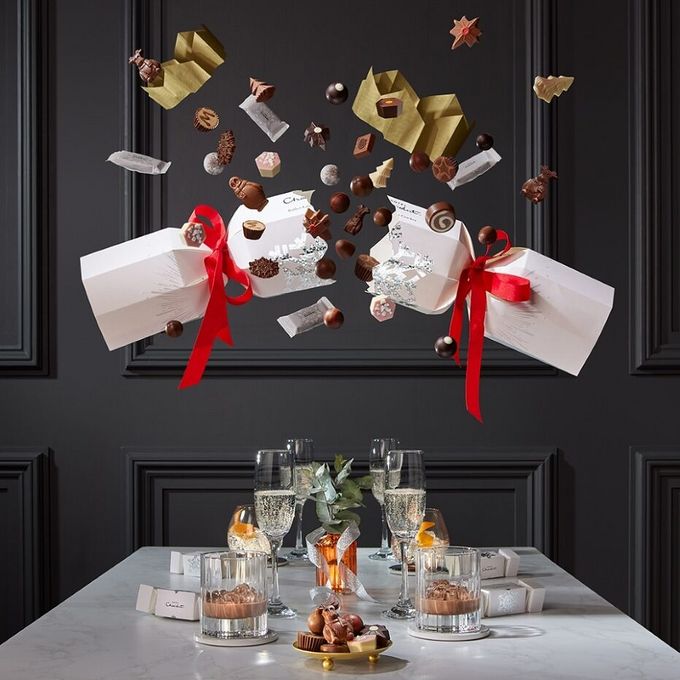 Advent calendars in store range from one for children, including a vegan version to cater for dairy-free needs, at £8.50.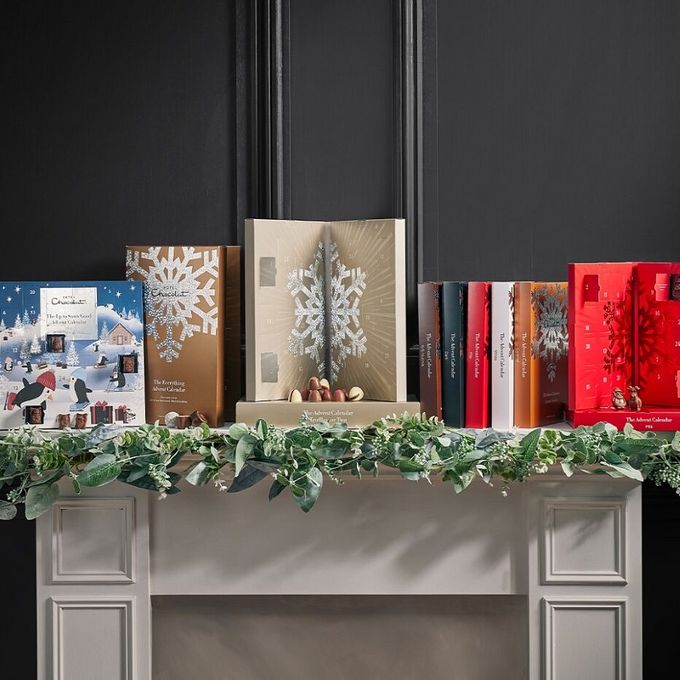 The most decadent option for chocolate connoisseurs is packed with rich truffles, hot chocolate and entire bars of the good stuff.
Lindsey says: "People also love the Truffle for Two advent calendar where there are two chocolates each day. Sharing it is optional though..."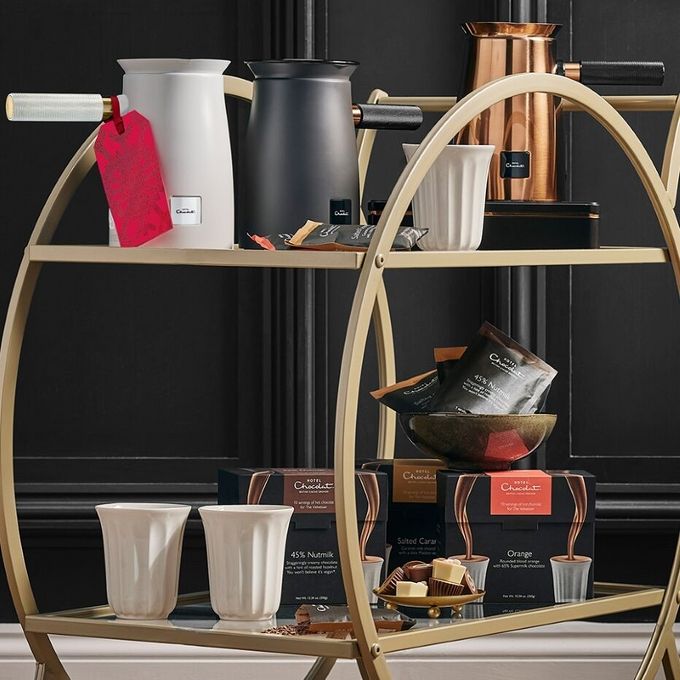 Gifts available at Hotel Chocolat include the famous Velvetiser hot chocolate machine, with £30 off for rewards club members, and the stunning The Wreath boxes.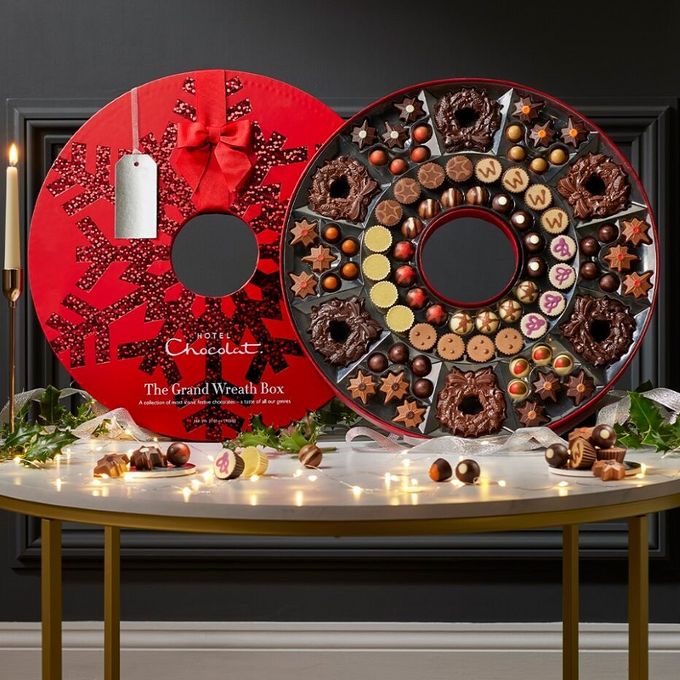 ---
Moving away from the sweet stuff and you'll find every food item needed for the ultimate Christmas dinner at The Moor Market.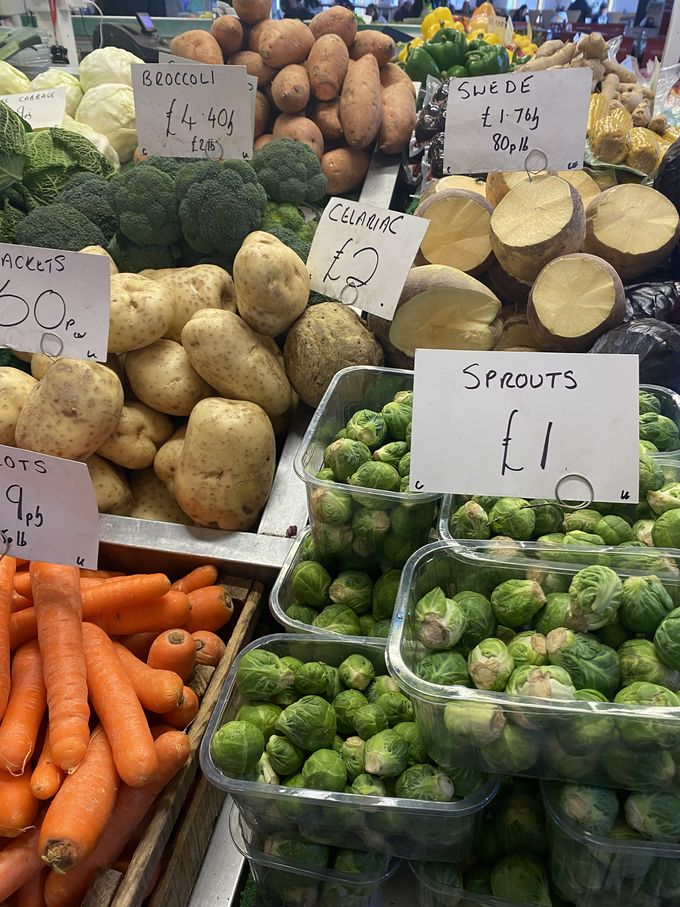 The independent traders there have stalls piled high with fresh vegetables - including the ubiquitous sprouts.
Butchers said that some regular customers use a savings club to put away for their festive turkeys and other meats.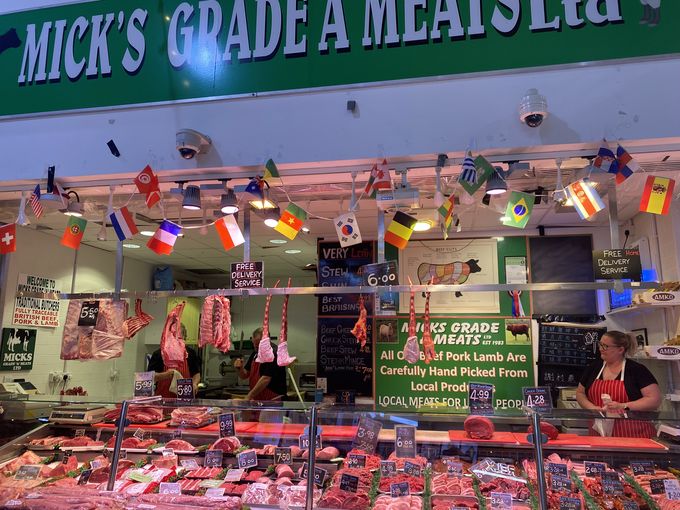 There will be limited turkey stock available for anyone to buy at the end of November and in December too.
---
Pick up drinks (and gifts) at trader Beer Central, a much-loved destination for craft beer, real ale, ciders and meads.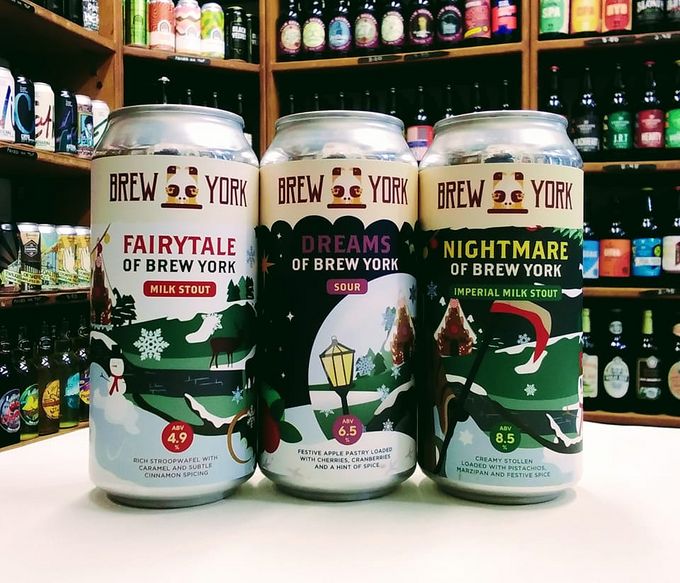 They stock several local breweries and special festive releases.
---
Party food, festive hampers, mouth-watering stocking fillers - Marks & Spencer on Fargate has it all.
The department store's food hall is especially enticing at this time of year.
Choose the perfect bottle of bubbles from the wine section or save time on preparation with their selection of ready-made canapés or platters.
Of course, there will also be turkeys and plenty of special festive creations such as this tiramisu Irish cream liqueur.
---
Elevate your home decor for the festive season at one of Sheffield city centre's newest shops.
Søstrene Grene, on Cambridge Street, will be adding weekly product drops in the run-up to Christmas across festive decor, tableware and gifts.
Hanging mistletoe decorations and stunning snow globes are among the new items expected.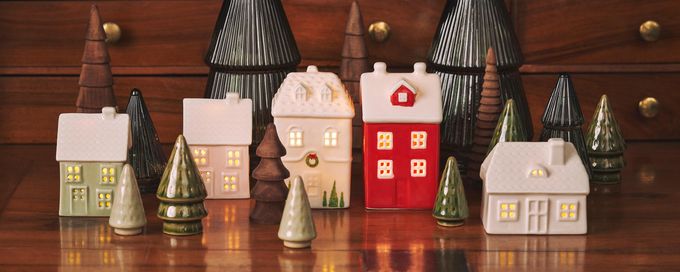 ---
Get in the Yuletide spirit with a trip to The Christmas Shop, with stores on Fargate and on The Moor.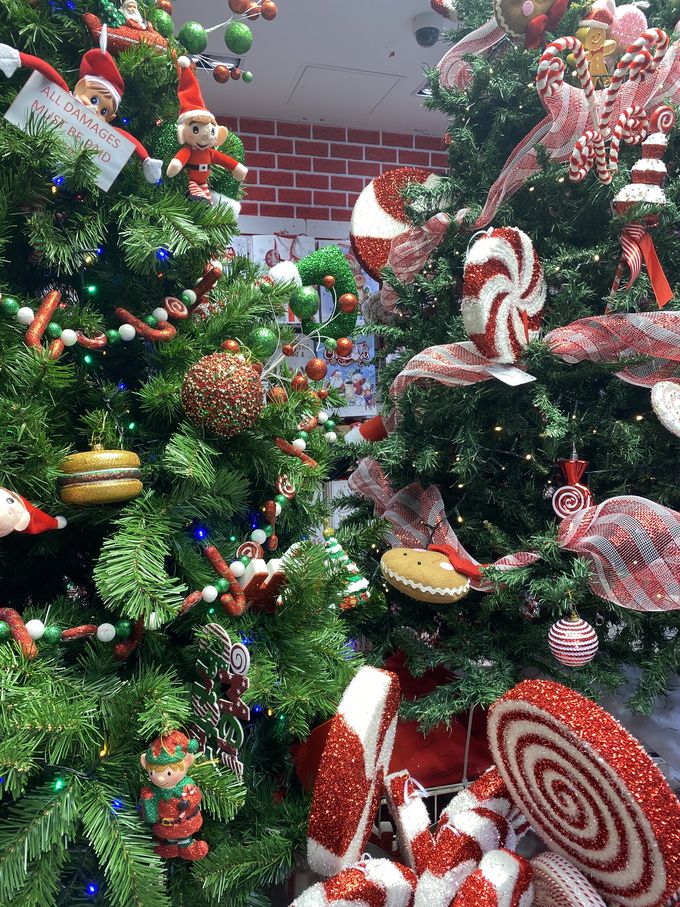 It stocks house trimmings - from tinsel and tree decorations to a blow up snowman for the garden - plus an impressive range of Christmas cards and wrapping accessories.
---
Be dazzled by a world of playtime possibilities at The Entertainer toy shop, on The Moor.
From this year's must-have toys - expect a lot of Barbie and other 1990s throwbacks - to timeless wooden classics, there is something for all ages.
Little bookworms and crafty kids are well catered for at The Works, also on The Moor.
This great value store specialises in art supplies but also stocks toys and games. Offers include the popular three books for £5 deal.
Just a few steps away lies Sheffield city centre's Primark store.
Head upstairs for more children's gift ideas - expect super-soft toys, gadgets, stocking fillers and plenty of Disney accessories.
Downstairs, the store's well-stocked beauty section includes low-cost options for teenagers discovering the joys of make-up or pampering.
Talking of teenagers…
A musical instrument can be a gift that lasts a lifetime.
And at Music Junkee, on Earl Street, they have guitars, keyboards, DJ gear and drums which will provide years of happiness to any music-lover.
For comics and merchandise, you can't beat Forbidden Planet on Matilda Street.
This small shop has an enviable selection of collectables, graphic novels and dedicated staff to help people who are new to the genre with purchases.
A new outfit may not be at the top of every child's Christmas life.
But H&M on The Moor (there's another H&M on Fargate) has one of the biggest selections of children's clothes in Sheffield city centre.
That includes fancy costumes (Buzz Lightyear and Frozen options featured heavily during our visit) stunning sparkly dresses and cosy sleepwear.
---
For the people who have almost everything, an authentic cowboy boot might be a fitting gift.
Hidden gem The Cowboy Boot Store is based inside Rocky Horrors on Division Street. It has a vast collection of western boots for men, women and children.
All are beautifully crafted and some can be pre-ordered for Christmas.
For genuinely unique gifts, head to Atelier Japan on Arundel Street.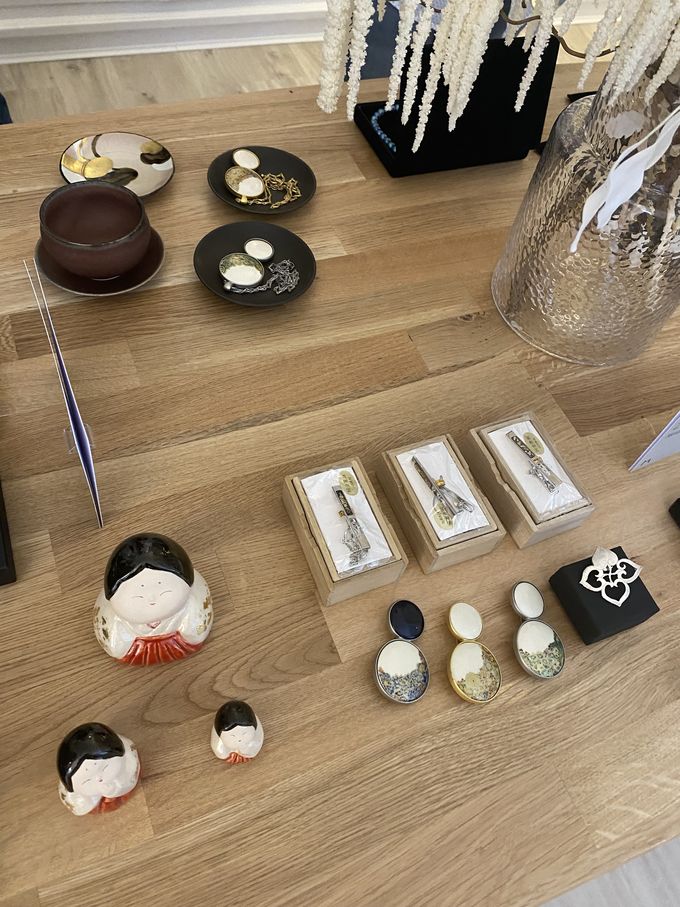 This boutique store celebrates Japanese craftsmanship; think hand-made fans, delicate jewellery created using ancient techniques and imported cooking ingredients. Many of the items sold can only be found at Atelier, outside of Japan.
Beautiful and obscure books of all genres are available at La Biblioteka. This charming bookshop, on Eyre Lane, is a celebration of the written word. There's everything from poetry to running magazines, with no niche too small.
Find a hand-made present and keep Sheffield's museums free - simultaneously.
Every item bought at Handmade for Christmas inside The Millennium Gallery has been created by an artist, designer or craftsperson in Yorkshire or Derbyshire.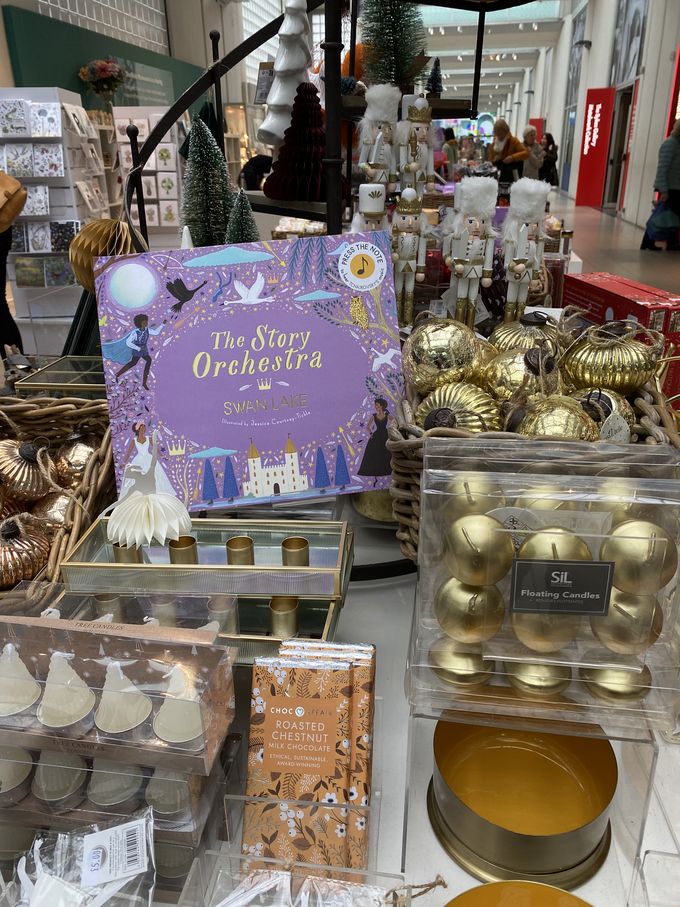 Expect homeware, glass, textiles and accessories plus the good vibe that comes from raising vital funds.
Torn by indecision over what to buy them?
Enter the Sheffield City Centre Gift Card. This prepaid card can be used at businesses across the city centre, including in shops, at restaurants and leisure venues as well as online.
Top it up with the amount you wish to spend and the rest is up to the recipient.
---
Tucked away on quirky Chapel Walk is a treasure trove of a gift shop.
Birds Yard stocks a colourful and quirky collection of gifts, from hand-made earrings to cat-themed hanging planters, all created by independent makers.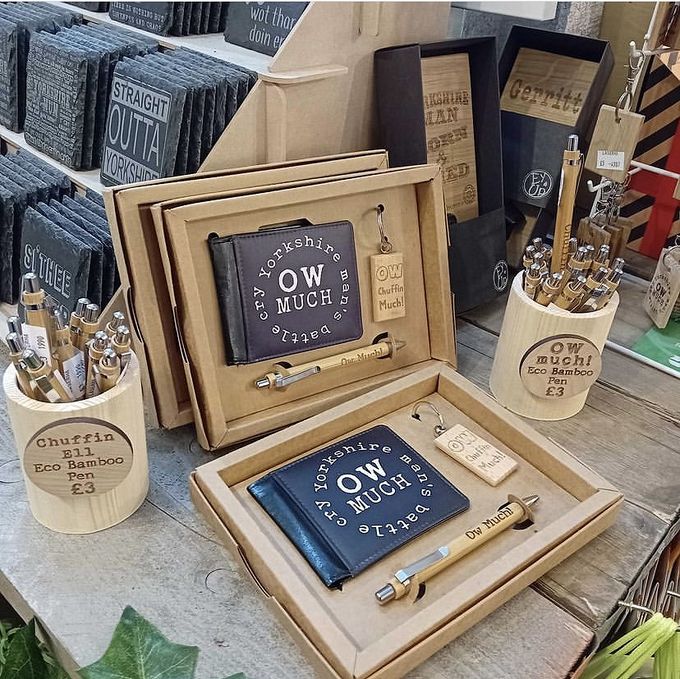 Deputy manager Laura Barker says: "It's definitely one of our busiest times of year. "November and December get really hectic.
"Some of our customers buy things throughout the year to put away for Christmas, we also get a lot of last minute purchasers.
"People say they love getting Christmas presents here because they know they can't be found anywhere else. They love that we are a small business supporting other small businesses."
As for the age-old question of what to buy for a Secret Santa…Birds Yard has many different options.
Their selection of themed Sheffield and Yorkshire gifts - including prints and gift sets - is understandably popular.
Laura adds: "The candles that we have for under £10 fly out and so does the fashion jewellery."
Award-winning Within Reason on Devonshire Street is a lifestyle shop it's easy to get lost in.
They stock gorgeous gifts including a good selection of quality items for children, jewellery and accessories.
The challenge is leaving without something for yourself.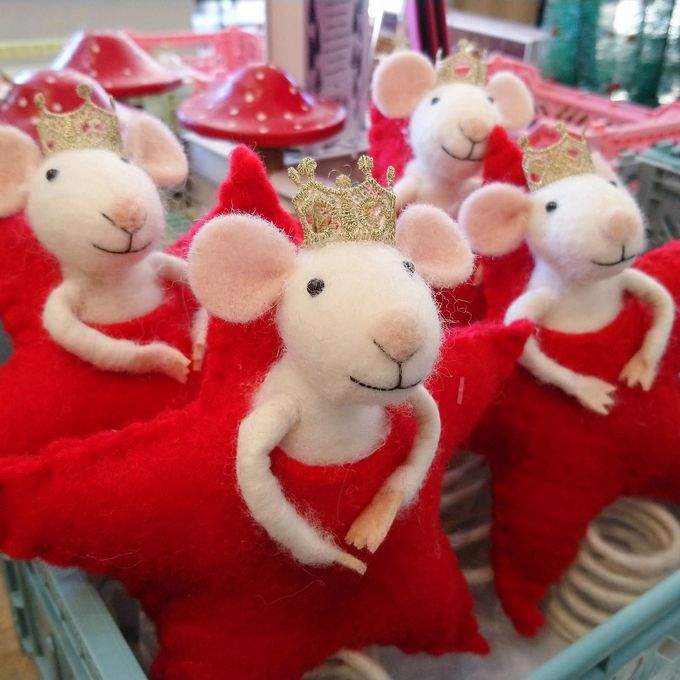 Vintage clothing is having a moment. Luckily Sheffield has plenty of specialist stores, including Glass Onion on Division Street.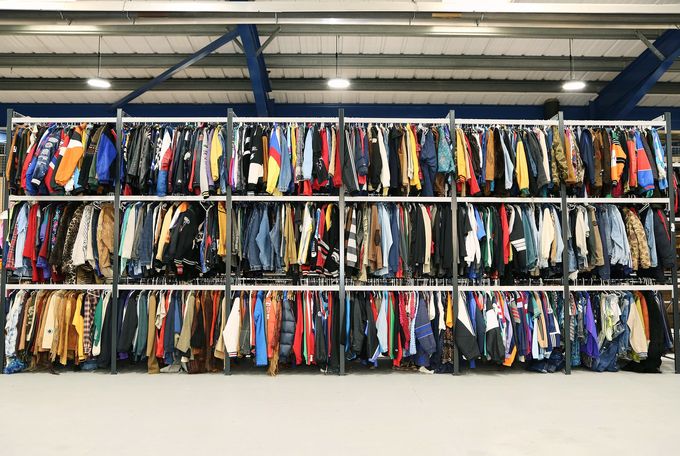 Their nineties' style knitwear, remade waistcoats and second-hand jeans all make for a sustainable yet bang-on-trend gift.
Books, gadgets and notebooks almost too pretty to write in are all solid Secret Santa choices from Waterstones. It's located in the refurbished Orchard Square too, with new pub The Old Shoe and new restaurant Proove next door for any required post-shopping sustenance.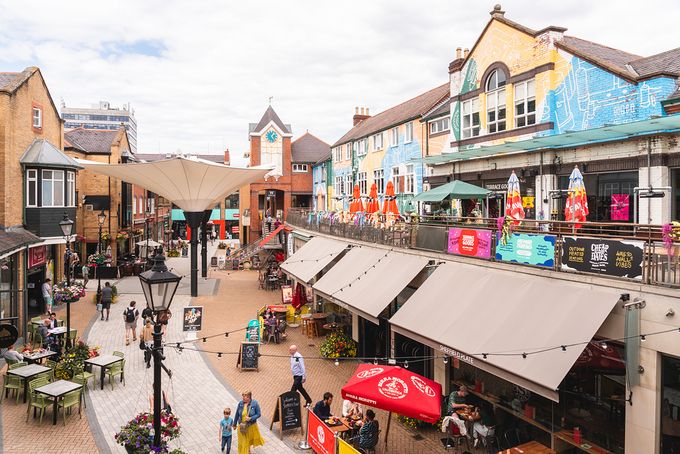 For art and craft lovers (and there's plenty in the city of making) look no further than Fred Aldous at Fitzalan Square.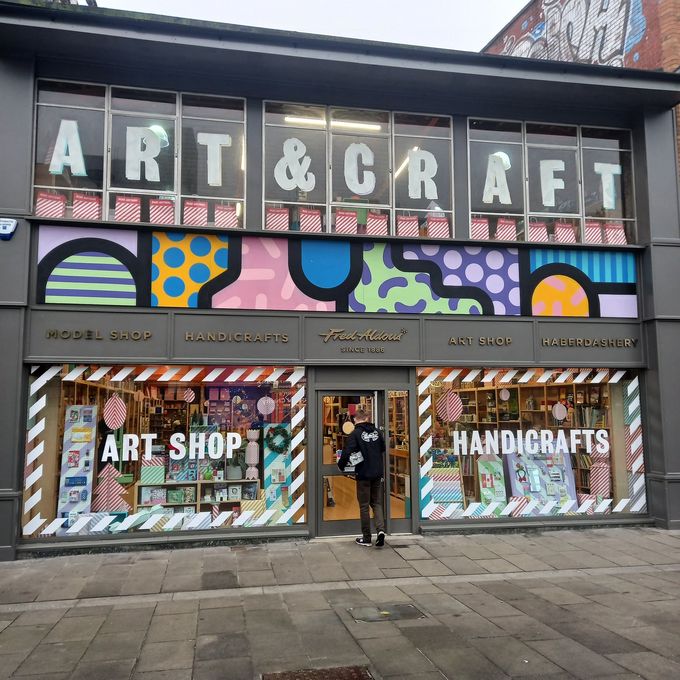 It is guaranteed to have the craft supplies they need. We particularly love the ever-so-giftable kits helping people to make everything from clay earrings to cross stitch.
Don't forget Sheffield Christmas Market, which opens on Thursday 16 November this year.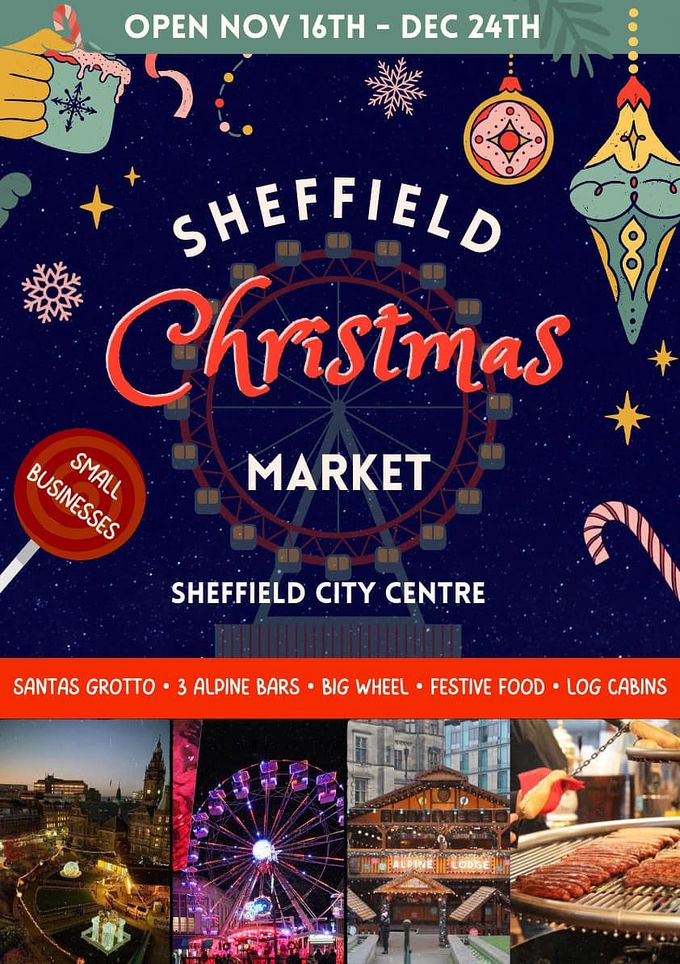 Cabins will be located across The Moor and Pinstone Street, with Alpine bars, a big wheel and the big man Santa Claus making an appearance at his grotto.
While the exact traders taking part are under wraps for now, expect gifts for sale to include items like festive cheeses, baubles, liqueurs and international crafts.
---
Slip some Scandi style into their stocking with a gift from women's retailer Monki, on Pinstone Street.
Supersoft jumpers, matching lingerie sets and stylish jumpsuits can all be found in this contemporary women's fashion store.
The smell of Christmas will capture your senses on arrival at Lush, on Fargate. Their fresh cosmetics include the cult festive range, Snow Fairy, which is available across 16 different products from bath bombs to perfume. Shoppers in a rush can also take home their (beautifully) pre-wrapped hamper gifts which range in price to cater for all pockets.
Family jeweller HL Brown dates back to 1861 and is one of Sheffield's most historic stores. It stocks several exclusive ranges, including Rolex and other luxury watch brands, period jewellery and antiques. If a December 25 proposal is on the cards, browse the range of stunning engagement rings in the store at Barker's Pool.
Independent department store Atkinsons, on The Moor, is another retailer with an astonishing family heritage.
It's been open for more than 150 years and is a one-stop shop for gift buying, with selling everything from cookware to children's toys, perfume to radios.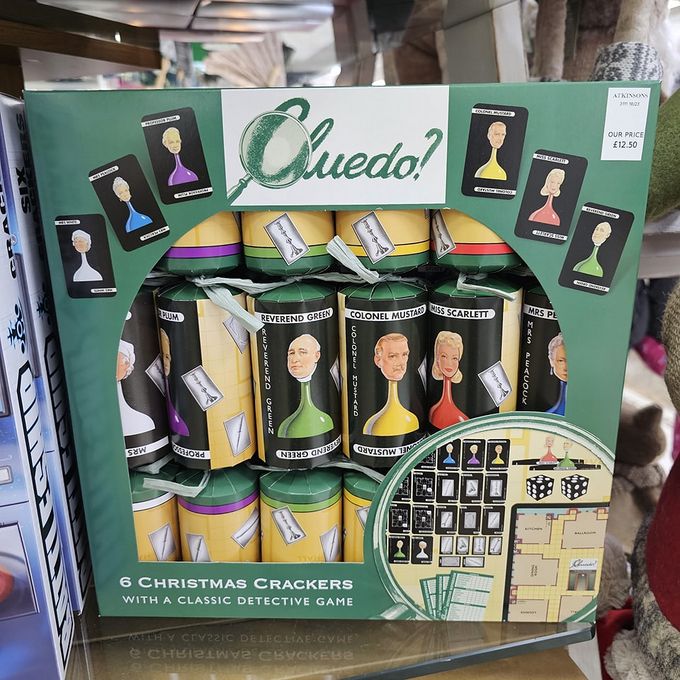 TK Maxx in Orchard Square is the place to go for designer brands at high-street prices. There are three floors to explore, stocking fashion, gifts, shoes, homeware, children's items and plenty of surprises too.
The Christmas ranges at Boots on High Street (other stores on West Street and The Moor) are always a crowd-pleaser.
Start the countdown with one of their many advent calendars, browse luxury cosmetics in the beauty hall or make a personalised gift at the photography counter on the top floor.
---
And finally...
Here's a little extra help so you can find the perfect gifts in record time 🎀
We've created this handy map to guide you around the full list of Sheffield city centre shops featured.
---
Need a second look? Click the link below to go back to the section you're most interested in 
🎄 Christmas food, drink and decor
🤔 Hard-to-buy-for Christmas gifts
🎅 Secret Santa gifts under £20
🎁 General Christmas gifts for family and friends
---
Available now at 1554 Gift Shop inside Sheffield Cathedral.